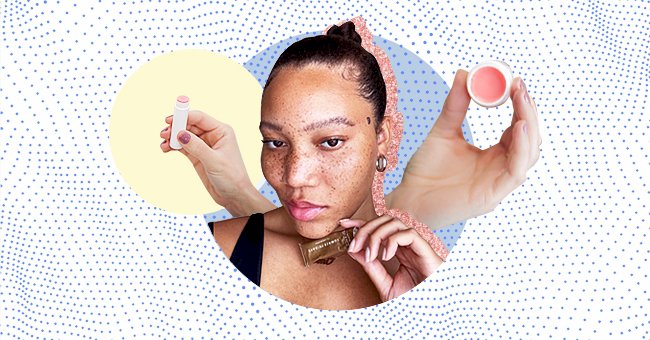 Avoid Chapped Lips: Invest In One Of These Winter Lip Balms
We all dread the dryness that the cold winter air comes with later in the year. Dry skin and chapped lips become an annoying inconvenience during this crisp aired season.
Everybody uses a lip balm at some point of the day to hydrate their lips when it's needed. Some may notice that application is more frequent during winter, but lips still end up chapped and painful.
Lip balm formulas and ingredients vary, and all work differently from the other. We've collated a list of some excellent hydrating products to try when the weather gets harsh and starts to affect your smackers.
Repair While You Sleep
The Laneige Lip Sleeping Mask is an excellent product for women who need extra hydration for their lips. This lip treatment requires one quick swipe, and it will start moisturizing your lips instantly.
The super hydrating mask has a soft balm texture that makes wear light and comfortable while you sleep. Apply this balm as the last step in your evening skincare routine and see excellent results in the morning.
Slightly Tinted
Glossier's Balm Dotcom lip balm contains natural emollients, which keep moisture locked in on lips. This cult-favorite product is extremely hydrating and nourishes skin with antioxidants and oils.
The balm dotcom is available in nine flavors and five subtle tints for a lively flush of color. We've also heard that the various lip balms taste fantastic, which is excellent for preparing lips for holiday mistletoe action.
Buttery Daytime Balm
Glamour senior beauty editor Lindsay Schallon shares her love for this Bite Beauty Agave daytime balm. This product is one of three superfood-charged lip treatment products from the brand.
The Agave lip care range includes a nighttime lip therapy mask and a weekly lip scrub. Lindsay advocates for this neutral balm's buttery texture for practical everyday wear in harsh weather conditions.
"It's become my everything while working from home, where my apartment AC and heat are always just a little too intense."

Says Lindsay Schallon
Slippery Splurge
The Summer Fridays Lip Butter Balm may come in a small tube, but it sure packs a hydrating punch. Even the smallest amount of product is substantial for the slippery and thick textured lip treatment.
You can wear this lip balm throughout the day to avoid licking your lips and making them drier. This product is also suitable for overnight wear, which results in soft lips the next morning.
Keeping It Simple
A classic Nivea Smoothness Lip Care balm will never lead you astray. You can find this lip balm in almost every drugstore at an affordable price for its healing, moisturizing, and sun protecting benefits.
This Nivea lip balm has a smooth texture that applies effortlessly and adds a slight shine to lips. This balm is also a great budget-friendly option for the girl who continually loses her lip balm.