James Brolin and Jan Smithers | Jan Smithers | Source: Getty Images
Bailey from 'WKRP in Cincinnati' Stuns at 73 despite Wrinkles — She Left Career for Daughter Who Calls James Brolin 'Daddy'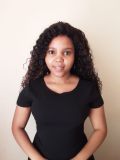 At 73, Jan Smithers, also known as Bailey Quarters from "WKRP in Cincinnati," confidently displayed her wrinkles and received admiration from her fans!
The actress discussed her past relationship with Barbra Streisand's husband, James Brolin, and unveiled the reasons behind their marriage's dissolution.
Jan and James' daughter has now matured, and he enjoys a wonderful relationship with her.
Jan Smithers, best known as Bailey Quarters from the sitcom "WKRP Cincinnati," has since retired from acting after finding success on the show. Smithers initially gained attention when she was one of six teenagers profiled for Newsweek in 1966. Spotted at a beach, she was featured on the cover of Newsweek's teen issue.
(L- From the back) Richard Sanders (Les Nessman), Gordon Jump (Arthur Carlson), Gary Sandy (Andy Travis), and Tim Reid (Venus Flytrap) in the sitcom "WKRP in Cincinnati" on September 18, 1973 | Source: Getty Images
Following that exposure, numerous Hollywood agents reached out to her for representation. She subsequently became a household name after starring in the show, which aired from 1978 to 1982. In a 2015 interview, it was reported that Smithers resided in Southern California and kept a low profile. At the time, she shared:
"People don't even know I'm an actor! If I let them know, they're so surprised. I'm very private about my personal life."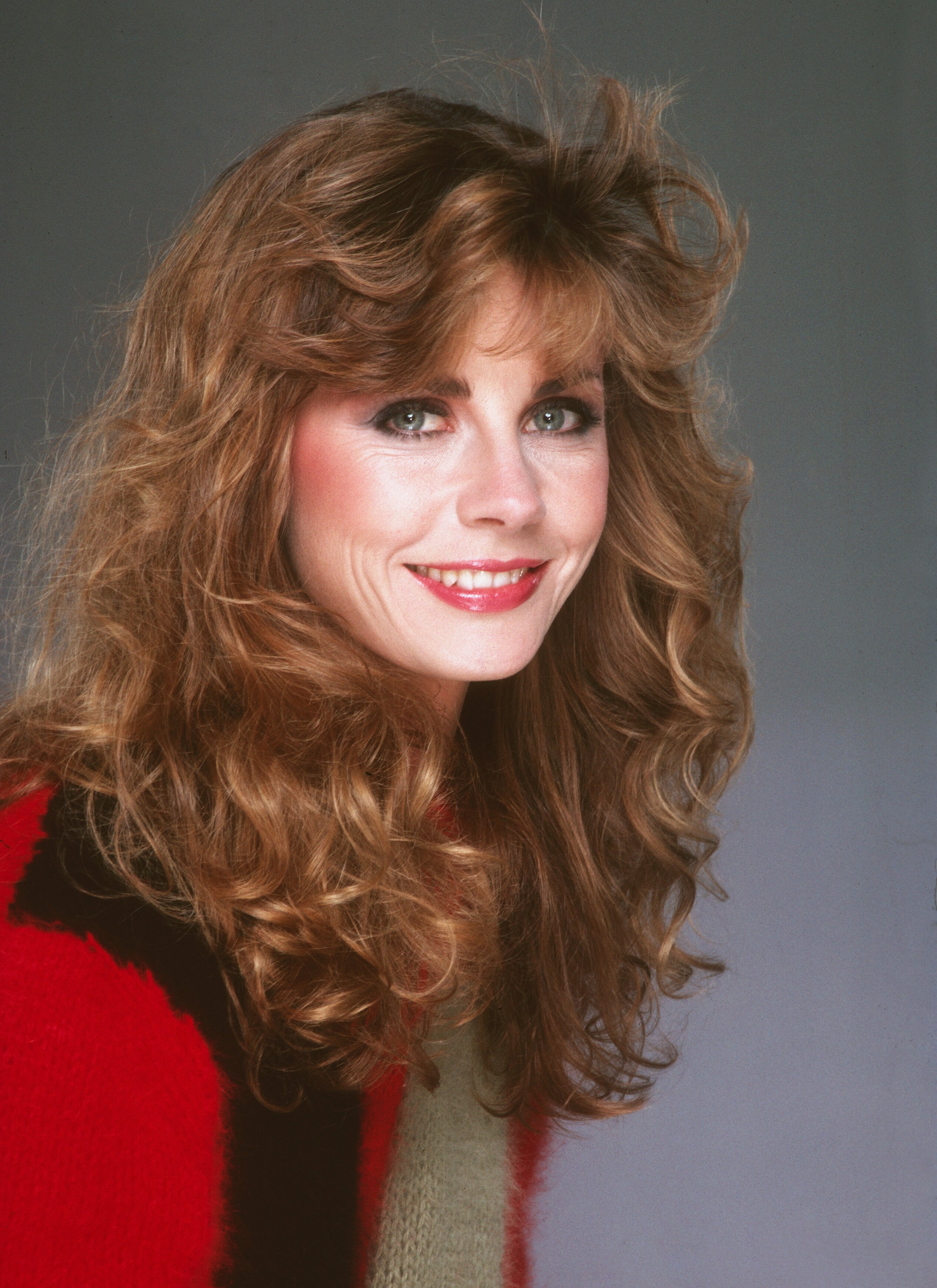 Actress Jan Smithers poses for a portrait on January 1, 1981 in Los Angeles, California | Source: Getty Images
When asked if her life had unfolded as she had envisioned, she laughed and responded, "No! Because of Newsweek magazine, I didn't have a chance to imagine how it would turn out!"
These days, Smithers focuses on spirituality, meditation, and environmental concerns. She believes that assisting others can foster healing in society. When asked what advice she would give to young people, she recommended, "Read Autobiography of a Yogi!"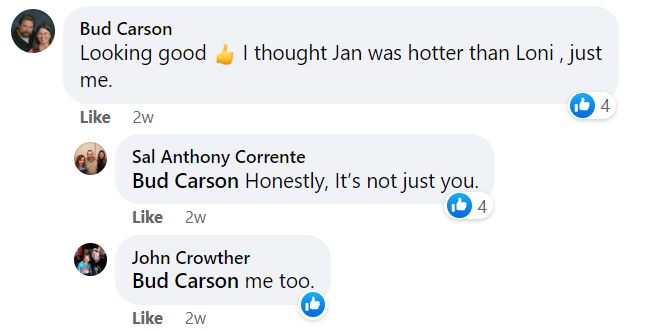 Fans comment on a recent photo of Jan Smithers | Source: Facebook/@SalCorrente

Fans comment on a recent photo of Jan Smithers | Source: Facebook/@SalCorrente
Smithers journeyed to India with a charitable group, and upon arrival, she was astonished by the difficulties people faced there. Some of these individuals profoundly impacted her. This realization motivated her to spend 16 years in India, where she learned to meditate. As a result, she grew as a person and emerged from her shell. The Los Angeles native also leveraged her fame to support causes like "no nukes" and solar energy.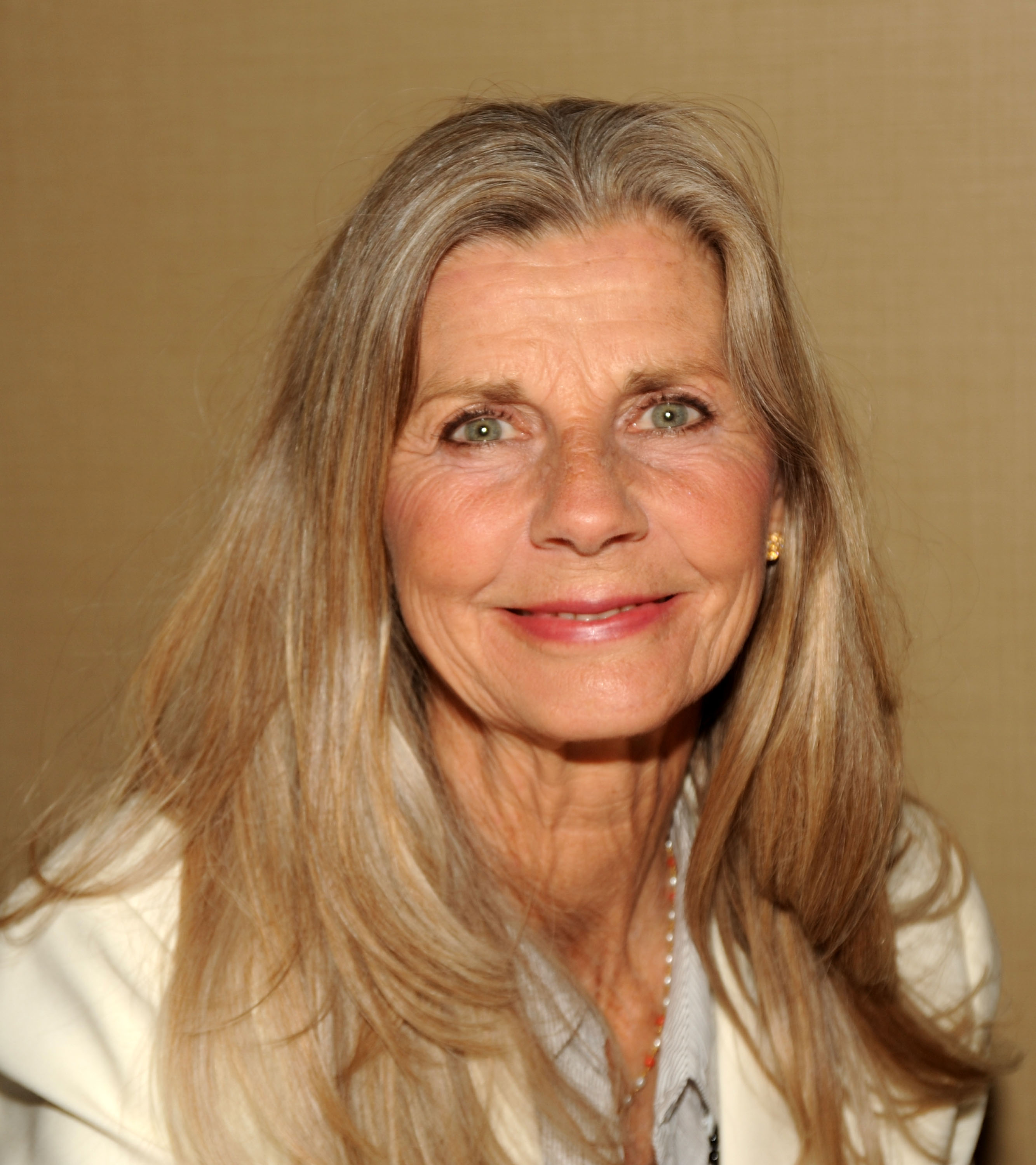 Jan Smithers attends the 2014 Chiller Theatre Expo at the Sheraton Parsippany Hotel on April 25, 2014 in Parsippany, New Jersey | Source: Getty Images
Although she stepped away from the limelight, Smithers appeared on social media in March 2023. A fan shared a selfie with the seasoned star on Facebook, in which she wore a blue shirt, was makeup-free, and sported long blonde hair. The fan mentioned that Smithers' appearance has been compared to her former co-star, Loni Anderson, who portrayed Jennifer Marlowe on "WKRP Cincinnati." Facebook users commented on the post, praising the Hollywood star for her beauty as she displayed her wrinkles. One person wrote, "Looking good. I thought Jan was hotter than Loni, just me." Another user agreed, saying, "Honestly, it's not just you." A third user added, "Me too."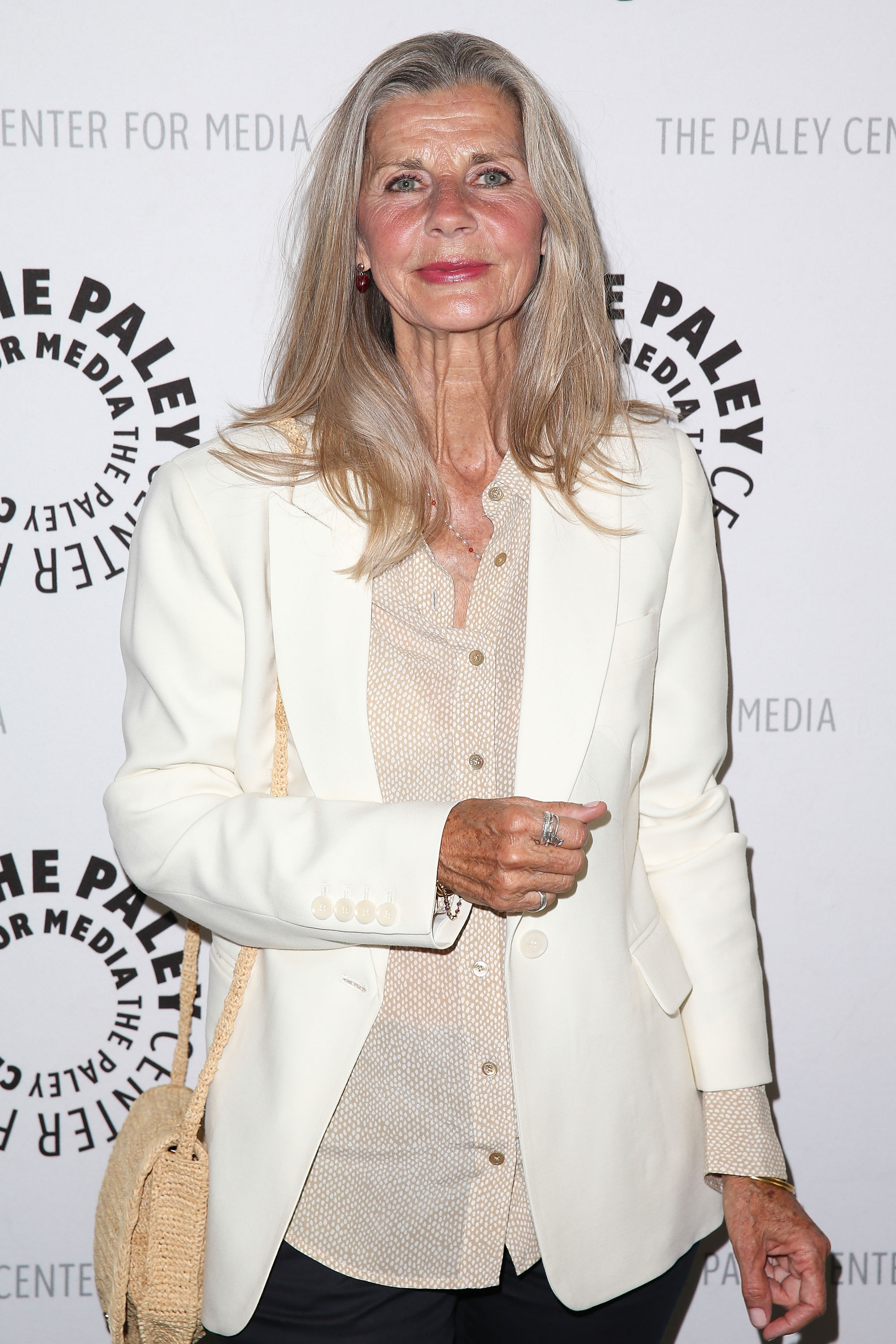 Jan Smithers attends the Paley Center presentation of 'Baby, If You've Ever Wondered: A WKRP In Cincinnati Reunion' at The Paley Center for Media on June 4, 2014 in Beverly Hills, California | Source: Getty Images
Another person commented, "Great picture," while a fifth individual revealed an intriguing detail: "I named my daughter after her character. Bailey Cerny." Smithers is now a mother to one child, and her life changed significantly when she became pregnant with her only offspring, prompting her to make some crucial decisions.
How Did Smithers and James Brolin Meet, and Why Didn't Their Marriage Last?
Smithers has a daughter, Molly, with her ex-husband, actor James Brolin. The couple met on the set of the '80s prime-time drama "Hotel." Before shooting a scene together, he inquired if she was nervous. Although she knew her lines, she wasn't nervous at all.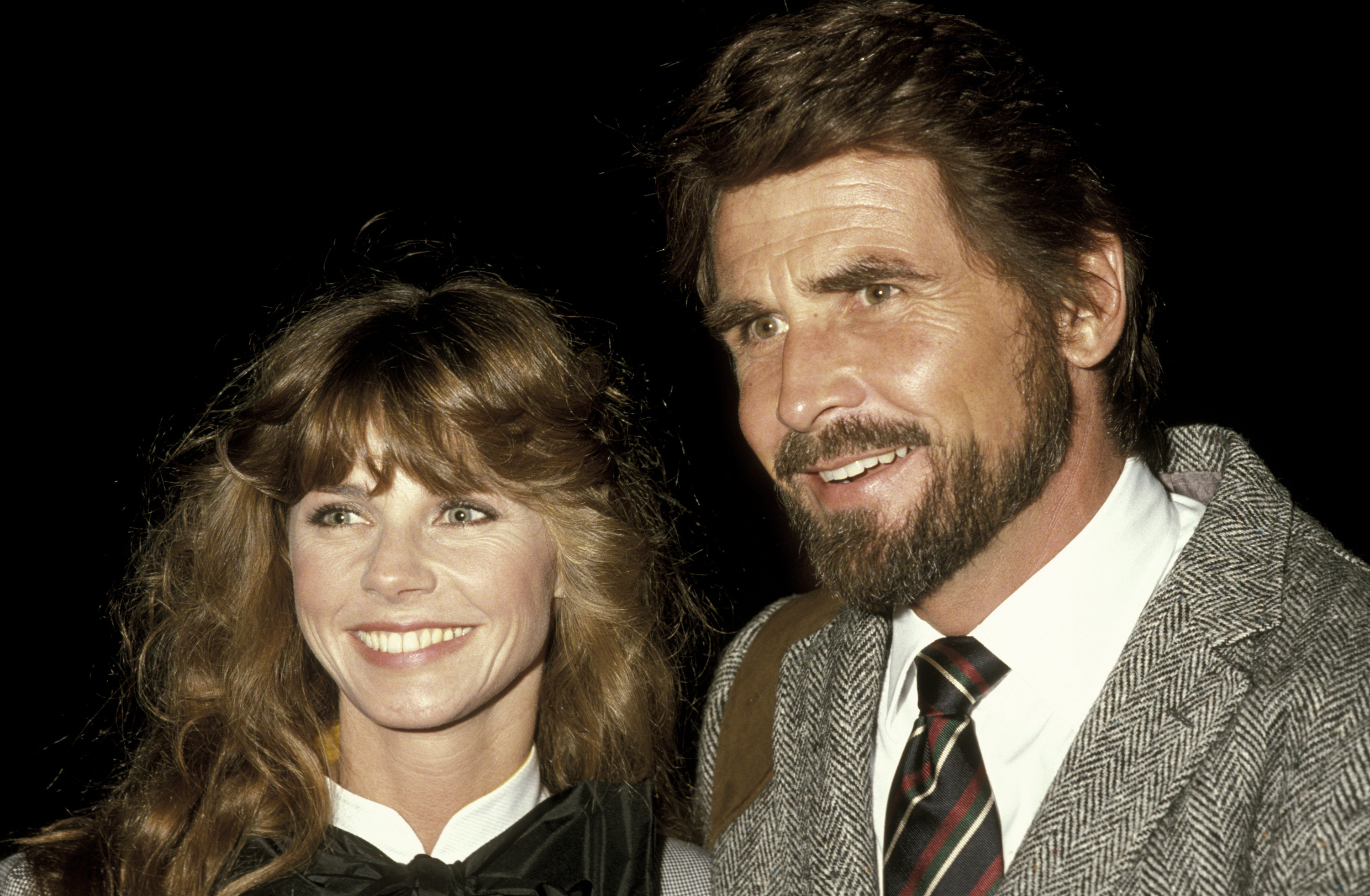 James Brolin and his wife Jan Smithers during Opening Night of Nine at Dorothy Chandler Pavillion on May 24, 1984 in Los Angeles, California | Source: Getty Images
This made her believe he was apprehensive about the scene, and she realized that Brolin was a genuine person. Consequently, their romance blossomed from this sincerity. Smithers and Brolin tied the knot in 1986, and their daughter Molly was born the following year in 1987.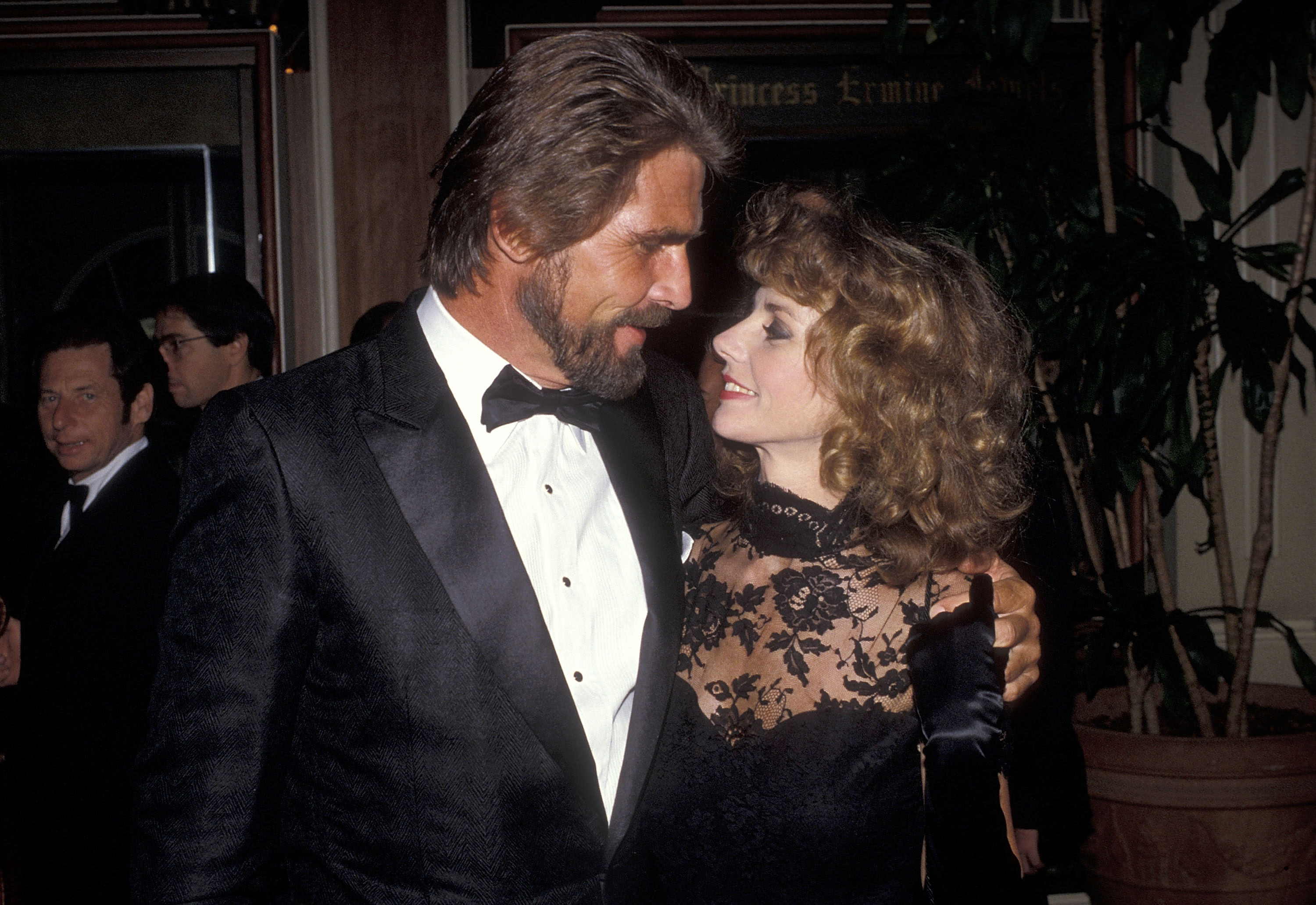 Actor James Brolin and Jan Smithers attend the ABC Party to Kick-Off the Second Season of "Hotel" at the Beverly Hilton Hotel on September 26, 1984 in Beverly Hills, California | Source: Getty Images
Upon discovering she was pregnant, the TV star planned to take a six-month break from work. Smithers later shared:
"I loved having a career, but when I met Molly, I just looked at her and told her, 'You need me.' And she looked at me so innocently. I thought, 'I have to stay! She changed my life. I really longed to be her mom."
However, while enjoying motherhood, her marriage to Brolin began to crumble. Despite having a strong bond, Smithers admitted they started to grow apart due to his frequent work-related travels. The "Mr. Nice Guy" star revealed that the California native would often be away from home for months.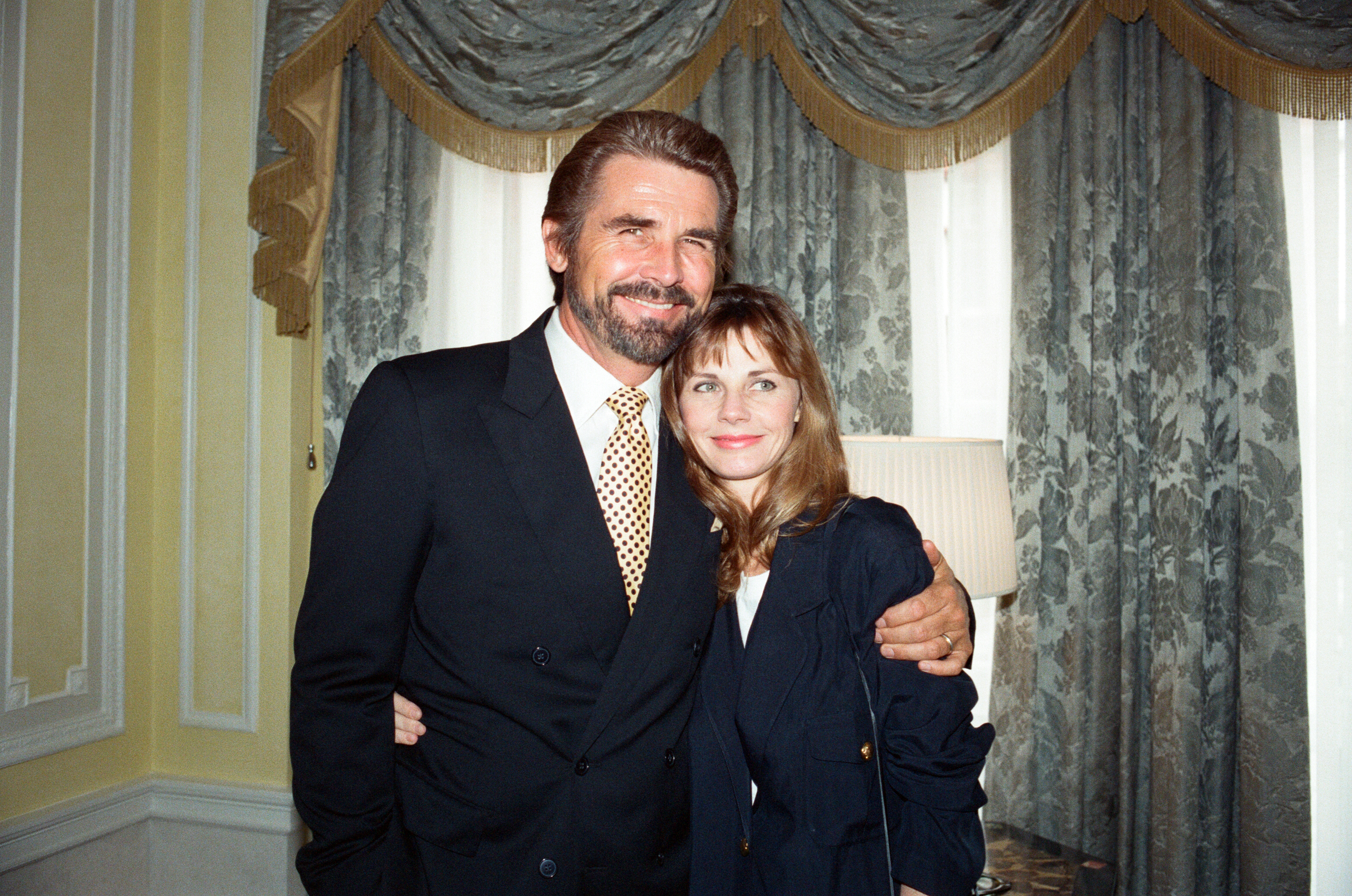 James Brolin and Jan Smithers pictured on July 12, 1988 | Source: Getty Images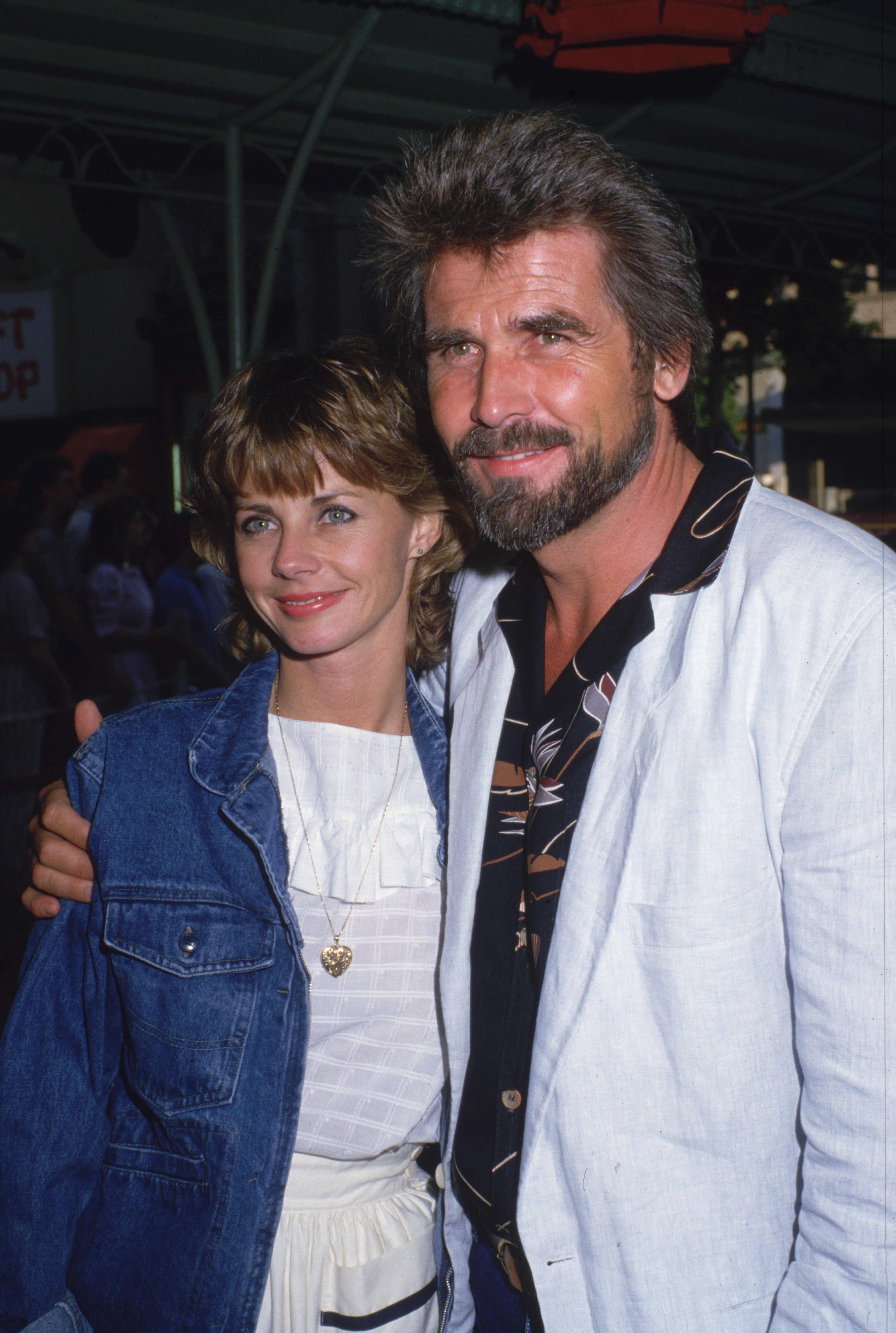 James Brolin and Jan Smither at an event on January 1, 1985 in Los Angeles, California | Source: Getty Images
Moreover, she desired a life away from Hollywood's scrutiny. Smithers explained:
"I had Molly and wanted to be in the country and get away from that world. I just wanted a different life, and we ended up getting divorced."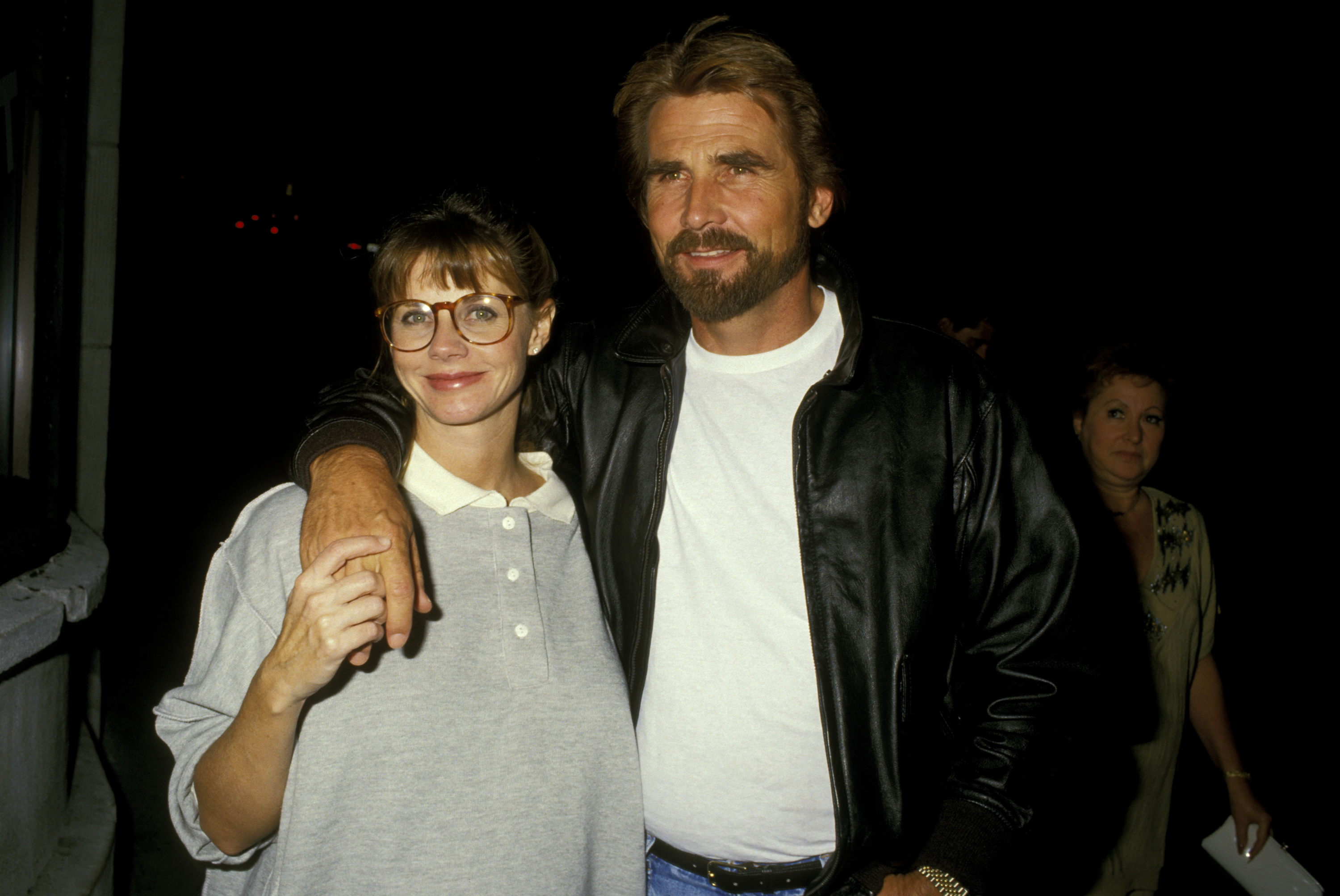 James Brolin and Jan Smithers during James Brolin and Josh Brolin at the DGA in West Hollywood at Directors Guild on September 9, 1987 in West Hollywood, California | Source: Getty Images
Smithers and Brolin officially separated in 1995 after nine years of marriage. When they married, she became a stepmother to his sons, Josh and Jess Brolin, from a previous relationship. The two-time Golden Globe Award winner remarried in 1998 to singer and actress Barbra Streisand. He also became a stepfather to her son, Jason Gould, from her previous marriage.
How Does Smithers' Daughter Look Now, and What is Her Relationship with Her Dad Like?
The former couple's daughter, Molly, is now 36 years old and appears to have a child of her own. She once shared an adorable photo of a baby on her Instagram Story, captioning it with a note about the Easter Bunny leaving a gift at their door. Molly is currently a producer and a jewelry designer, showcasing her creations on her website, including flower earrings and a metal replica of a Hibiscus flower.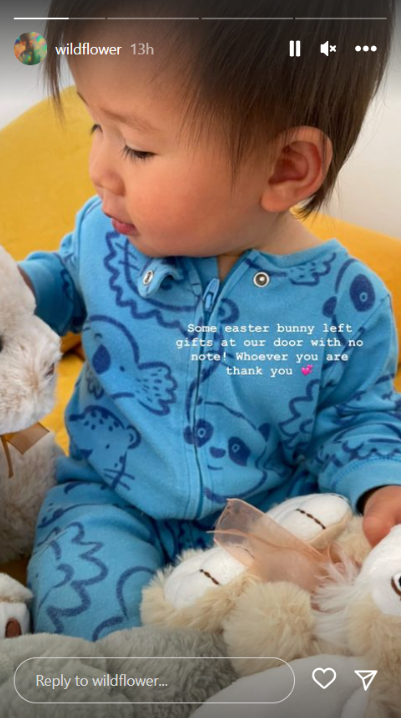 A photo of a toddler Molly Brolin posted on her Instagram Story | Source: Instagram/@wildflower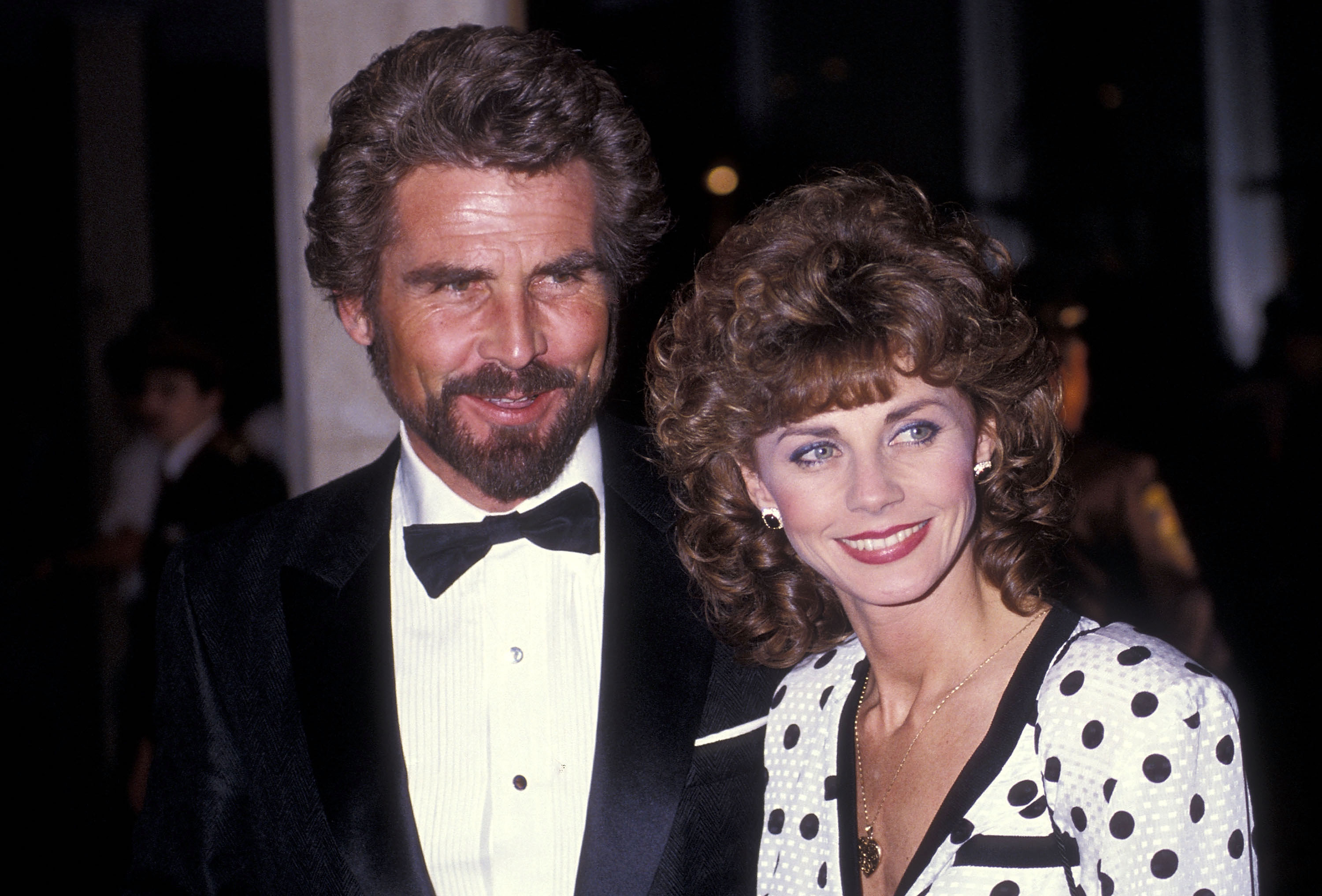 James Brolin and Jan Smithers attend the 42nd Annual Golden Globe Awards at the Beverly Hilton Hotel on January 26, 1985 in Beverly Hills, California | Source: Getty Images
The brunette was raised in California and graduated from high school there. She later moved to Boston to attend the Berklee College of Music, where she earned her degree. Following in her parents' footsteps, she joined the Hollywood industry, working as a production assistant. She has worked on projects such as "Men in Black 3" and "John Mulaney: New in Town." Her most significant role was as an assistant producer for the Hallmark TV film "Royal Hearts," in which her famous father starred and directed.
In a February 2021 interview, Brolin revealed that his daughter had been an associate producer on three of his films. Although they were low-budget, he appreciated the opportunity to involve her in his work. He also praised her talents as a jewelry designer and craftsperson.
Molly maintains a close relationship with her award-winning father, affectionately referring to him as "Daddy." He once shared a photo of them enjoying time together on social media.
In a June 2018 Instagram post, Brolin expressed his love for his family, describing them as a "gift." The proud dad shared a picture of himself and Molly sitting outdoors, writing, "Absolutely LOVED spending this perfect day with my daughter. Life is too good!"