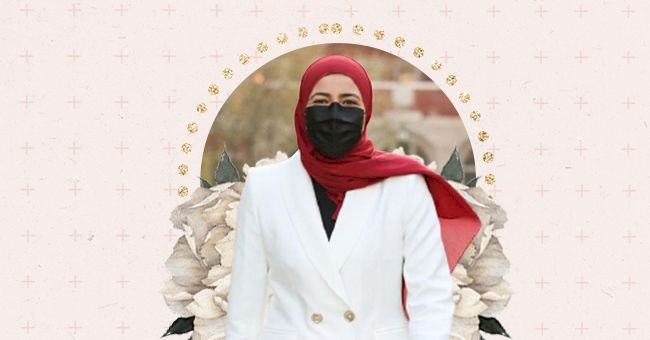 Bayan Galal Makes History As First Muslim Student Body President At Yale
Yale University is stepping in the right direction of inclusivity with its elected student body president. Bayan Galal makes history as the prestigious university's first Muslim student body leader.
Yale University is one of the oldest Ivy League institutions in the United States. As many people know, prestigious institutions such as Yale have a long history of unequal systemic practices that affect minority students.
However, the Yale College Council is redressing the university's 320 history with its elected president. Read more to learn about Bayan Galal and how she became the first Muslim student body president at Yale.
Who Is Bayan Galal?
Bayan Galal is an Egyptian American student at Yale University. She is a Molecular, Cellular, Developmental Biology, and Global Affairs double major interested in the intersection between healthcare access and international development.
In addition to her studies, Bayan also serves as a research assistant at the Yale School of Medicine. Bayan also helps the Yale School of Public Health and Jackson Institute For Global Affairs with research.
"My secret to success is simply dedicating myself to what I'm passionate about and ensuring that I work as hard as I can to achieve my goals."

Says Bayan Galal
Before her time serving as the YCC president, Bayan served as the Health and COVID-19 Policy Chair. She also lent her efforts to the Yale International Relations Association as the Events and Partnerships Director.
Bayan Galal's Winning Campaign
Bayan Galal ran on a ticket alongside her vice president Zoe Hsu and won 56.4% of the vote during the election. The duo ran opposite Joaquín Lara Midkiff and Jordi Bertrán Ramírez who won 46.6% of the vote.
The campaign season began with the announcement of the candidate lineup on April 23. Listed candidates participated in a debate on April 26. The students discussed their platforms and visions for Yale.
"Zoe and I wanted to have a platform that showed our comprehensive vision for building a healthier Yale, and we can't wait to get to work on fulfilling that vision."

Says Bayan Galal
Bayan and Zoe's campaign theme was centered around "building a healthier Yale." The duo listed five principles for their platform, which included the physical, mental, community, financial and institutional health of the University.
How Bayan Stood Out From The Rest
Bayan Galal's election as the president of the YCC may be a significant diversity step, but that isn't the highlight. Galal did not stand out from the rest of the running students because she is Muslim, but for her passion and experience.
At the time of the election period, Bayan was the only candidate with two years of experience in the YCC. This experience gave her some notable achievements and results to present to the students she serves.
"I've made a tangible impact on students by securing reimbursements of up to $120 per week for COVID-19 testing, [personal protective equipment] kits for off-campus students in New Haven, textbook reimbursements for FGLI students, and working on projects that constantly funnel resources back into the Yale and New Haven communities."

Says Bayan Galal
Being a hijab-wearing Muslim woman also helped Bayan stand out in the most wholesome way. The student body president revealed that her religious status helps her understand how to uplift and fight for all students.