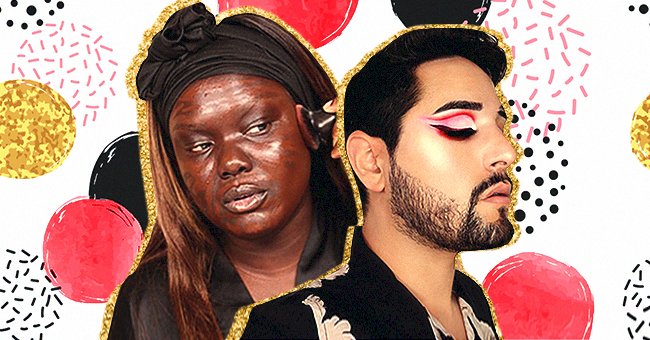 Beauty Review Channels You May Not Have Heard About But Should Follow
One of the biggest and fastest-growing communities on YouTube is the beauty community. However, as brands release more products and sponsor more and more beauty gurus, it is often difficult to find reviews that are unbiased and honest.
However, there are some channels working hard to ensure their viewers aren't tempted to waste their hard-earned cash on subpar products. Here are 5 Youtube channels you might not have heard about but should definitely follow for well-researched and in-depth beauty reviews.
1. Jen Luvs Reviews
Jen started her channel JenLuvsReviews in 2012. Her channel gained popularity after she started her makeup news show, "What's Up in Makeup," and the "Makeup Minute." However, Jen has become most well-known for her thoroughly researched in-depth product reviews.
The self-proclaimed ingredient junky breaks down everything from what's in the palette to how much each component of the product is costing you. This is definitely the channel to follow if you are tired of spending money on products that are all wrong for your skin type, face or needs.
2. Nyma Tang
Nyma is a makeup artist who has earned a reputation for being extremely honest. She rose in popularity with her YouTube series The Darkest Shade.
In the series, Nyma tests the darkest available foundation and concealer shades from various makeup brands. For those looking for a beauty guru with darker skin, this is the channel you definitely don't want to skip.
3. Robert Welsh
Robert Welsh is a professional makeup artist who aims to use his knowledge to help viewers achieve the results they want. While his brother James is the go-to for skincare advice, Robert is who you need to watch to avoid ending up with makeup that will not agree with your skin.
He created his channel to share his experience and knowledge. While some beauty gurus insist that you need to do stage makeup to look great every day but Robert strives to prove them wrong. If you're looking for realistic and honest makeup answers and reviews, he's definitely the guy to ask.
4. FROM HEAD TO TOE
The channel From Head To Toe is another channel run by a makeup artist. Jen is a freelance makeup artist turned beauty YouTuber.
While she does post makeup tutorials it is not the only content she creates. Jen is known for her monthly favorites videos and in-depth reviews.
5. Tina Yong
Another makeup artist making waves on youtube is Tina Yong. The Australian and Singapore based YouTuber is a self-proclaimed foodie and jet setter.
Her channel is filled with various different types of videos including makeup, lifestyle and travel vlogs. A personal favorite is her series called "Tina Tries It" in which she puts beauty products to the test to see if they are actually worth the hype.