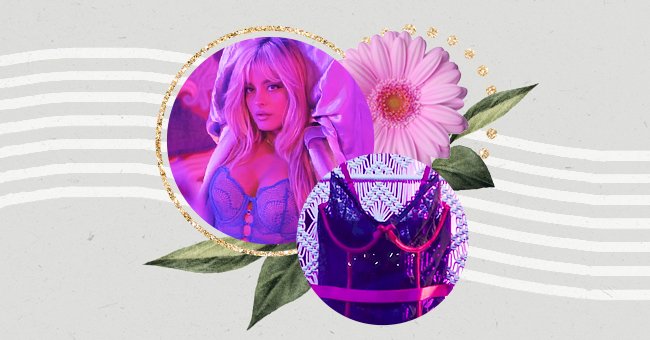 Bebe Rexha Releases Empowering Underwear Collection
Bebe Rexha just debuted an underwear collection that promotes inclusivity and wants 'everyone to feel sexy' on their own bodies.
The Grammy-nominated star Bebe Rexha partnered up with the lingerie brand Adore Me to launch an exclusive and empowering collection. It is the first time that the brand features a celebrity to launch a capsule collection.
"Everyone deserves to feel sexy no matter where you're from or what your body size is," says Bebe on a video campaign.
The campaign and collection were inspired by Bebe's journey along with self-acceptance and body positivity. She's been a strong voice and a reference regarding those topics.
"I love carbs. I'm, like, from New York. So I love pasta and I love garlic bread and pizza. I'm obsessed with it. And my stomach's never been."

Bebe Rehxa to WWD
This collab is just right. Adore Me stands for inclusivity and diversity in the fashion industry and has been spreading this message with millions of customers.
And Bebe admitted she once struggled with self-love, self-acceptance, and wearing a sexy piece of lingerie was intimidating to her.
The three-part capsule collection aims to spread inclusivity and help women feel empowered, sexy, and embrace themselves just as they are. But it doesn't stop there.
They also encourage a strong alliance with the LGBTQ+ community and keep sustainable fashion achievable for everyone.
"I'm proud to work with Adore Me on this campaign because they love me for who I am, curves and all."

Bebe Rexha
The Adore Me x Bebe Rexha capsule collection aligns with quality, sustainability, and affordable prices. Prices start at $49, including bras, corsets, bustiers, panties, and bodysuits.
The pieces are made with sustainable materials, and they come in various colors and sizes -- from 30A to 46DDD and XS to 4X.
The first capsule is composed of 20 pieces, which are already available for online purchase and the other two capsules will soon be released. A special debut for the Pride, the Alyshia Pride Bra, will be available on June 18. The money raised for the Alyshia Bra will be donated to an LGBTQ+ non-profit organization.