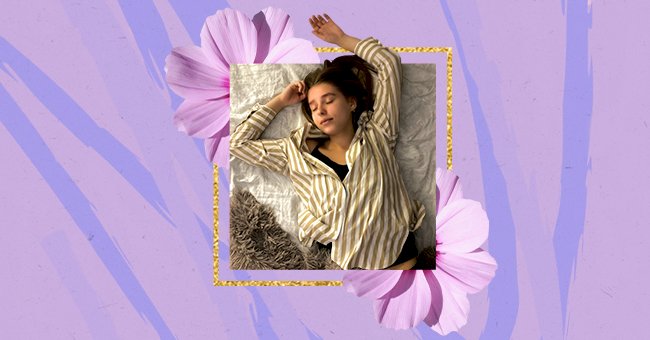 Bedtime Essentials For A Good Nights Sleep
We spend a ton of time in our beds. However, not all of us are satisfied with the quality of our sleep. Several factors such as stress, our day or bedtime habits all affect us. So if you are looking for deeper, quality sleep, it's time to assess your pre-bedtime rituals.
It is easy to get the best sleep of your life, but first, you have to reassess the nasty habits that mess with your sleep hygiene (we're watching you Netflix instead of sleeping people). Once that's done, it's easy to fall asleep faster and feel well-rested in the mornings.
Good sleep health will affect your overall health and productivity because nothing good comes from waking up on the wrong side of the bed. On that note, we've gathered the most helpful bedtime essentials for a good night's sleep.
The Five Minute Journal
Price: $29.99
Journalling is an excellent way to express your thoughts before you sleep and in the morning. Therefore, The Five Minute Journal is a perfect companion to share your thoughts with while practicing daily gratitude.
Sapiens: A Brief History of Humankind
Price: $10.25
It's immensely helpful bidding your electronics goodbye and enjoy time off the screen. Therefore, this read would be an excellent choice to help your brain relax and transport you to another place as you lull off to sleep.
Four Sigmatic Hot Cacao
Price: $14.13
Hands up if you enjoy a sneaky night treat. We all do, we must admit, so you aren't alone. Give into the cravings with hot cocoa. Not only is it perfect for bedtime, but it also has calming properties.
ZonLi Weighted Blanket
Price: $48.36
To have a good night's sleep also means to be enveloped in weighted cover. This weighted blanket from ZonLi does the trick. It's filled with the perfect amount of weights so you can drift off in a stress-free cocoon.
Destress Ade Blueberry Dietary Supplements
Price: $14.99
If you love the taste of coconut water, you wouldn't want to miss out on this supplement. It is filled with magnesium which reduces stress in the body while helping you relax. For sure, this is something to consider before you get your daily sleep.
Campo Essential Oil Roll-On & Silk Eye Mask Kit
Price: $59
Night lights are guilty of taking our sleep away alongside alarm clocks, the sun, or the blackout curtains that do not provide enough shade. Therefore, this sleep mask is an excellent addition to your sleep hygiene. Moreso, it even comes with a roll-on oil to deepen relaxation.
Coop Home Goods - Premium Adjustable Loft Pillow
Price: $59.99
Kiss stiff necks and bad backs goodbye with this fantastic pillow. It comes with memory foam, and you can add or remove foam based on your preferred sleep position. Thank us later.
Buffy Eucalyptus Sheets
Price: $199
Can sleep get any fancier than this? The sheets are made of eco-friendly eucalyptus and are cool to touch, making them perfect for summer nights. Also, if the white doesn't work for you, you have six other gorgeous colors to choose from.
Slip Pure Silk Pillowcase
Price: $89.00
Drift off to sleep on this lovely pillowcase made from one hundred percent silk. Plus, silk is terrific on the skin and your nails, and that's a bonus you don't want to miss out on. Also, they are available in a ton of colors to give you those rich aunty vibes.
Bose Sleepbuds II
Price: $249
If you're prone to waking up every time there is a slight creaking at night, these sleepbuds will become your best friend. They are strictly designed for sleeping, thus removing the uncomfortable feeling from standard earphones. Also, you can play soothing sounds through them while you sleep.