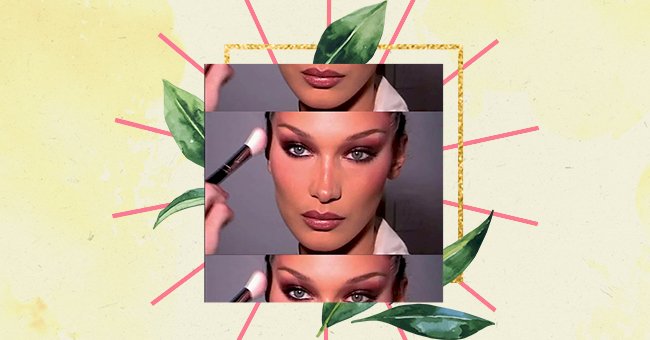 Bella Hadid's Makeup Artist Sam Visser Reveals The Products He Repurchases
Sam Visser is only 21 and already a huge name (and promise) in the makeup industry -- not by chance; he's the fave among celebs like Bella Hadid and Kylie Jenner.
Visser has been recently named Dior's ambassador, but the young artist has started his journey earlier. At 12, he began to work with Kris Jenner. By middle school, he was unofficially shade-matching shoppers at his local MAC counter.
The young, talented and ambitious artist wants to empower women with his makeup art. His blend of colors is bold, with impactful and dramatic shapes.
His makeup kit is composed of products you wouldn't imagine, like a $17 Weleda moisturizer and $4 soap bar he uses as a shampoo. As he says, he likes to mix his makeup like a scientist. Let's have a look at his favorites.
iS Clinical Active Serum
Price: $138
This serum minimizes the appearance of fine lines, wrinkles and clears dark spots. Visser loves and uses it almost every day -- he started by applying it to his clients. But after seeing incredible results, he decided to adopt the product on his daily skincare routine.
Dr. Bronner's Pure-Castile Bar Soap Peppermint
Price: $4.79
Visser describes this Dr. Bronner's bar soap as "the best beauty-blender cleaner in the world," as well as it's a great makeup brush cleaner too. He says it removes the makeup and all the grease. But he gives another use to the soap -- he loves to use it as a shampoo.
Dior Addict Lip Glow
Price: $35
The Dior Addict Lip Glow is blended with oils and 97% of natural ingredients on its formula. Visser says this is his favorite lip product, significantly when the season changes. In addition, the ingredients help to hydrate the lips when it's dried.
Dior Backstage Face & Body Powder-No-Powder in Shade 3N
Price: $40
Sam Visser likes to use this Dior powder on hot days to mattify the model's faces. He likes the most about this powder because it doesn't have mica or talc on the composition, which causes flashbacks in photos.
Weleda Skin Food Original Ultrarich Cream
Price: $13
One of his top three beloved products, Visser uses the Weleda Ultrarich cream for many things -- from skin prep to hand cream to a mixer of products. Sometimes he even uses it as a highlighter by patting a bit of the product on the cheekbones or the nose bridge.