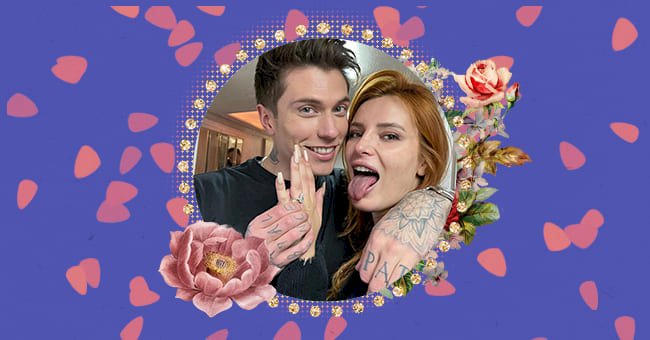 Bella Thorne & Benjamin Mascolo Are Engaged
We have watched Bella Thorne grow up before our eyes, from her days on Disney Channel to the multiple controversies that have surrounded the star over the past few years.
Watching her get older and start to settle her life down has been something that we can all agree is refreshing. Seeing the star go from her wild days to something a little bit more moderate is like watching your child grow up.
For this reason, it is so exciting for us to see that the star is about to be married to her long-time boyfriend.
The Happy Couple
Bella Thorne and Benjamin Mascolo, an Italian singer, met and began dating in the spring of 2019 after Thorne commented on a photo of Mascolo's. Their relationship became official when Bella and Mascolo both posted pictures together just before the fourth of July 2019.
The couple has been very public about their relationship on Instagram, often sharing photos of and with one another, but they have been very private about their relationship's intricate details. This is unusual for Thorne, who is usually quite open about what goes on inside of her romantic relationships.
Thorne has had many relationship controversies in the past, one of which was ex-girlfriend Tana Mongeau. Mongeau got engaged just two months after she and Thorne split, and Thorne was very publicly upset about the news, posting on Instagram about it.
The Engagement Announcement
Thorne and Mascolo got engaged on Sunday and took to Instagram to inform their fans and followers of the good news. Mascolo simply posted a three-slide picture reel with the caption "SHE SAID YES," followed by the ring emoji and a heart.
Thorne also posted the announcement on her Instagram but included photos of the actual proposal and a close-up of the ring and captioned the series of pictures saying, "You would've said yes too." Thorne also posted a close-up of the ring to her Instagram story on Sunday, saying that Mascolo knew exactly what type of ring she wanted.
There has been no further news about the couple's engagement or an upcoming wedding, but we wish them a long, happy, and prosperous life together.