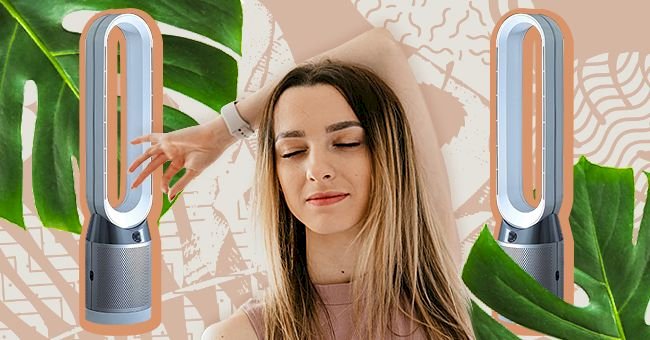 Best Air Purifiers To Ensure You're Breathing Clean Air
Regularly cleaning your home is something most of us do without thinking any more. However, when it comes to the air we breathe how often do we stop and consider if it is clean.
With more and more brands developing air purifiers, it leads us to consider whether or not we need them. Rachel Rothman, the chief technologist at the Good Housekeeping Institute, revealed that:
"The effectiveness of air purifiers in real-world situations likely won't mimic those of controlled conditions in a lab."
However, air purifiers use filters and fans to remove particles and circulate the purified air back into the room. This results in improved air quality making it the perfect addition to homes with those who suffer from allergies or asthma. Here are some of the best ones on the market.
BlueAir Blue Pure 211+ Air Purifier
Blueair offers an air purifier that is renowned for its removing various particles like dust and smoke from the air. The brand uses a three-part filtration system that reportedly removes 99% of common airborne pollutants.
The purifier works for up to 540 square feet making it the perfect addition to a family room, master bedroom, or large office. Best of all, it is nearly silent when on.
Levoit Air Purifier
Levoit creates the perfect compact purifiers for a desk. It is designed to filter single rooms up to about 300 square feet.
Fitted with a HEPA filter, it is able to remove 99.97 percent of dust, pollen, smoke, odor, mold spores, and pet dander. It is the perfect inexpensive option.
Coway Airmega 200M
Price: $250 from Home Depot
Coway Air makes the list for both it's the eyecatching design and great performance. Both versions are equally as powerful.
However, the 200M is slightly sleeker and prettier in design. This just might be worth the investment.
Dyson Pure Cool Air Purifier and Tower Fan
The Dyson air purifier is one of the more pricey pieces on the list. It uses a HEPA filter that reportedly clears up to 99.97% of airborne pollutants, odors, and toxins.
It also comes with the bonus of the fan being safer for homes with children as there are no accessible blades as well as boasting a nighttime mode and a sleep timer. It offers 10-speed settings and uses the Dyson app to deliver real-time air quality reports.
Levoit Core 300
Able to clean the air for up to 200 square feet, the Levoit Core 300 is a solid and inexpensive purifier. It showed that it can reduce particulates by more than 97% on its high setting in 30 minutes in a 135-square-foot New York City office.
It also offers a display-shutoff feature to ensure it will not disturb your sleep with bright lights. Best of all it is power efficient and small enough to stow away on a desk or shelf.