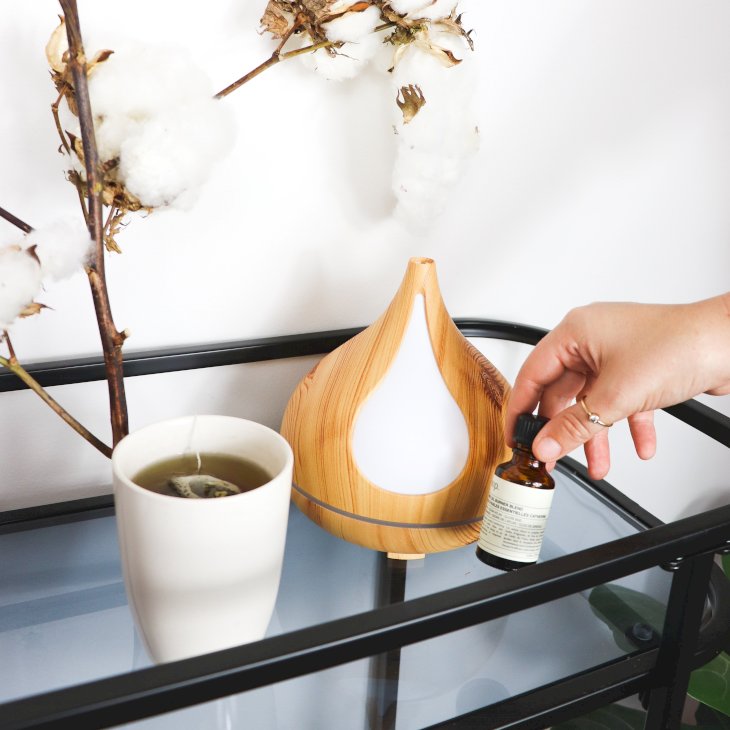 Best Essential Oil Diffusers to Buy
Self-care and wellness have come to the forefront of our lives as the pandemic unfolds. With the focus shifting towards health, essential oils are becoming more and more popular.
Offering relaxation and aromatic effects in the house, they are the perfect addition to any home. Here are five of the best options on the market.
1. vitruvi Stone Essential Oil Diffuser
The stylish and efficient vitruvi diffuser is extremely loved for its simple ceramic design. The sleek design makes it an understated yet modern looking piece that will seamlessly fit into any modern home.
Aside from its looks, it releases a solid stream of steam. The thin light strip on the bottom is also a great optional extra.
2. InnoGear Diffuser
With over 2,500 reviews on Amazon, the InnoGear diffuser is one of the best to get your hands on. The stunning wood-grain exterior combined with the seven light colors to choose from makes it an impeccable addition to any room.
It also boasts four different time-output settings (one hour, three hours, six hours, and steady) to ensure you get the right amount of scent for your home. Lastly, the combination of its 200-milliliter tank and a whisper-quiet function makes the product one you can put on and forget about.
3. Asakuki Smart Wi-Fi Essential Oil Diffuser
Boasting a large water tank, it is ideal for larger homes with open areas. Its compatibility with Amazon Echo's Alexa allowing you to control the device from your phone.
4. Smiley Daisy Hibiscus Essential Oil Diffuser
If you are on the hunt for a natural-looking diffuser, the Smiley Daisy's Hibiscus model might be perfect. It features an organic wood grain with a unique seed-pod design.
The diffuser also has color-changing LED light in a subtle strip through the center. It is also known for releasing a strong stream of mist.
5. Stadler Form Jasmine Aroma Diffuser
A compact and sleek diffuser is the Stadler Form Jasmine diffuser. Featuring both a black matte finish and a sleek white the diffuser will blend in with any popular tech gadgets you may have in the home.
It is one of the simplest diffusers to set up. Best of all, it will release a steady stream for a long period of time.