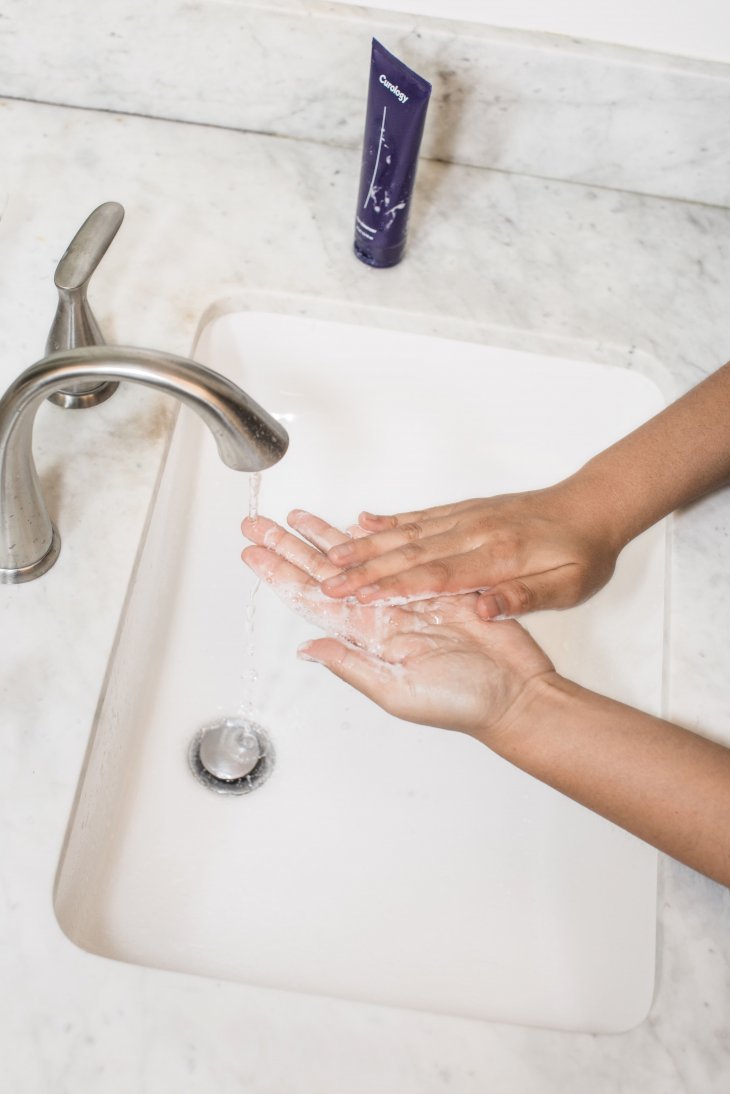 Best Hand Soaps To Use When Constantly Washing Your Hands
The current pandemic has all of us a little on edge when it comes to hygiene. Many of us are following the CDC recommendation to regularly wash our hands with soap and water for at least 20 seconds.
However, this also means we are finishing hand soap at an alarming rate and more than likely most of us are struggling to find a handwash that effectively cleanses but doesn't leave our hands feeling desert dry. To make the search easier, here are our top five hand soap picks.
1. Aesop "Reverence Aromatique" hand wash
This one is for high-end lovers. Aesop never disappoints when it comes to creating luxurious Instagram-friendly designs and products.
The Reverence Aromatique handwash is a fragrant soap with a woody scent that also has whispers of citrus. It also boasts very fine pieces of pumice to gently exfoliate the skin while foaming up enough to leave hands feeling thoroughly cleansed but not dry.
2. Dove Foaming Hand Wash Soap Coconut Water & Almond Milk
Shari Marchbein, a board-certified dermatologist in New York City, strongly recommends Dove's Foaming Hand Wash Soap Coconut Water & Almond Milk as an everyday soap. The soap is gentle formula containing glycerin and stearic acid that helps hydrate the skin while cleansing it.
Another bonus is that the soap contains no alcohol, dye, or sulfates and therefore does not strip skin or cause irritation. It is also recommended to always moisturize your hands after washing them.
3. Mrs. Meyer's "Lemon Verbena" Hand Soap
Another great option that won't break the bank is Mrs. Meyer's Lemon Verbena Soap. While most cheap supermarket soaps smell terrible and strip the skin, this one does the opposite.
The Lemon Verbena scent is refreshing and pleasant while the formulation of the soap is simple and non-drying. Best of all the sleek packaging will look stunning next to any basin.
4. Farmstead Apothecary Foaming Hand Soap
The 100% plant-based hand soap from Farmstead Apothecary's Foaming Hand Soap promises to leave your home smelling like a field of raspberries. The brand boasts that its all-natural hand soap is gentler on the skin than normal handwashes.
The formula is packed with nourishing ingredients like shea butter, vitamin E oil, safflower oil, and vegetable emulsifying wax. These ensure that your hands will feel moisturized after washing.
5. Blueland Hand Soap Starter Set
For those looking for a more sustainable and eco-friendly option, fear not. Blueland has created a sustainable Hand Soap Starter Set that is the perfect option for those trying to reduce their waste.
The set contains three foaming soap tablets that are put into a reusable bottle with water to create foaming handwash. If you finish the three tablets, the brand sells refill tablets in scents like iris agave, lemon, and lavender eucalyptus.