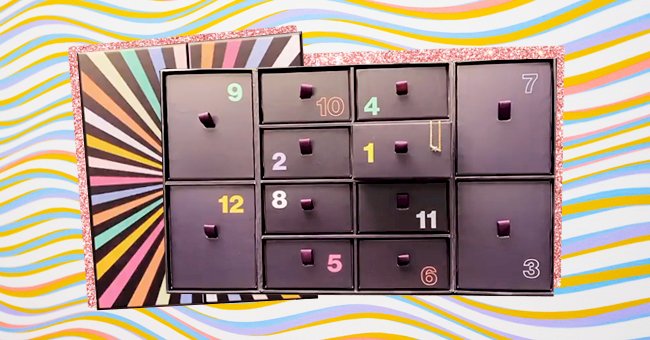 The Best Jewelry Advent Calendars On The Market In 2020
'Tis the season to be jolly, and the advent calendars of 2020 will give you every reason to be. An advent calendar can be a great gift in anticipation of Christmas.
There are a lot of different jewelry advent calendars to get excited about this year. There is something for everyone from favorites like Missoma and Tiffany & Co to some additional, new, and more budget-friendly options.
A gift for every day leading up to Christmas? It sounds like the most beautiful time of the year could get even more remarkable. Check out some of the Best Jewelry Advent Calendars for this year.
1. The Most Anticipated: Missoma's 2020 Advent Calendar
Price: $518,61
This gorgeous, luxury advent calendar is the calendar everybody wants to get their hands on. This favorite of Megan Markle's and Kate Middleton sold out instantly last year when it came out in October.
They've got four pairs of earrings in the calendar: a mini version of the brand's cult Baya hoops, some pearl-studded Huggies, and two sets of studs. There's also an adorable choker, a malachite pendant necklace, and a lot more accessories.
2. Pinnacle of Luxury: Tiffany & Co. Advent Calendar,
Price: starting from $112,000
It looks like luxury went five floors up the elevator with this 5-foot-tall swish advent calendar by Tiffany & Co.
Inside they've got 5th Avenue jeweler's home goods and jewelry collections, including silver cups, 18k gold bracelets, and a certain girl's best friend, diamonds.
3. Great For Personalizing: Lisa Angel Advent Calendar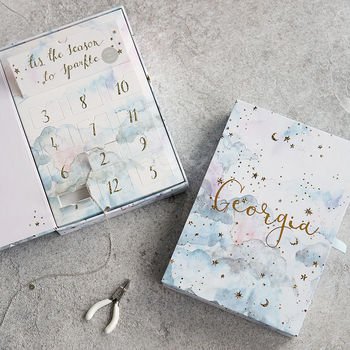 notonthehighstreet
Price: $81,34
The perfect gift for a creative in your life is the Lisa Angel calendar. It comes with a pair of pliers and jump rings.
It also offers an option to have a personalized message for an extra $7,86 . The box includes a necklace, one bracelet, a range of charms, and all the tools you need to create your jewelry.
4. Amazon Bestseller: Six "It's Cold Outside" Advent Calendar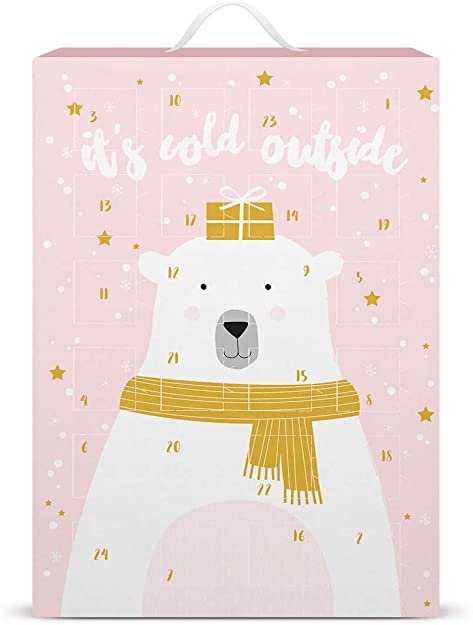 www.amazon.co.uk
Price: $32,71
This advent calendar from Six features cute, minimalist pieces. This particular calendar is a widely popular choice on Amazon.
This is 24 doors of pre-Christmas in which there are 16 earrings, four bracelets, and four chains. It will make a lovely gift for the festive season.
5. Christmas Themed: Phillip Jones Advent Calendar
Price: $52,42
This advent calendar comes in cute Christmas stockings. There are Swarovski embellishments and Freshwater pearls, and everything is gold or silver plated.
The 12 doors open up to reveal a Christmas charm bracelet, three matching earring and necklace sets (Swarovski crystal snowflakes and solitaire designs, as well as a freshwater pearl style), and a pair of studs and hoops.
6. Novelty: 'Friends' sitcom advent calendar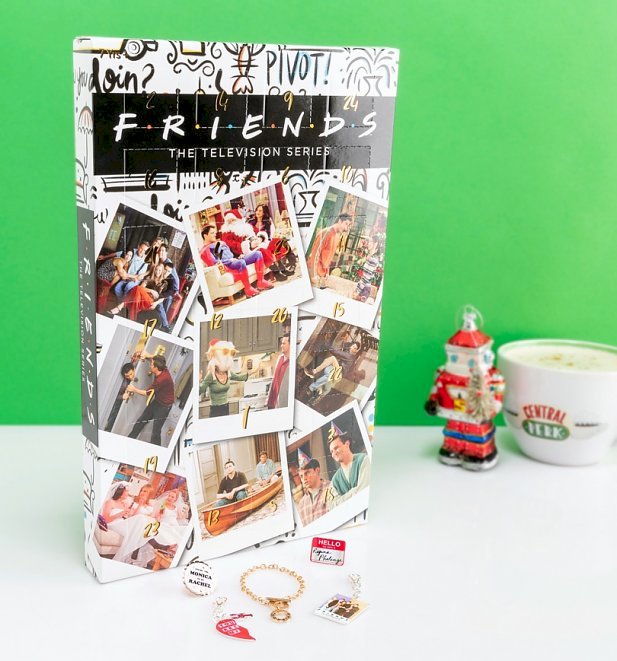 truffleshuffle.co.uk
Price $23,57
If you know someone who's been waiting for the 'Friends' reunion and is now disappointed by the delayed-release, they could still celebrate their favorite show with this gift. Forty keepsakes and trinkets, including show inspired recipes over 25 days, is a great way to countdown to Christmas.
This advent calendar is made for avid fans of the classic television sitcom 'Friends.' It's filled with tons of fun charms and badges inspired by the characters and iconic moments of the show.
7. For the kids: Monsoon holiday-themed box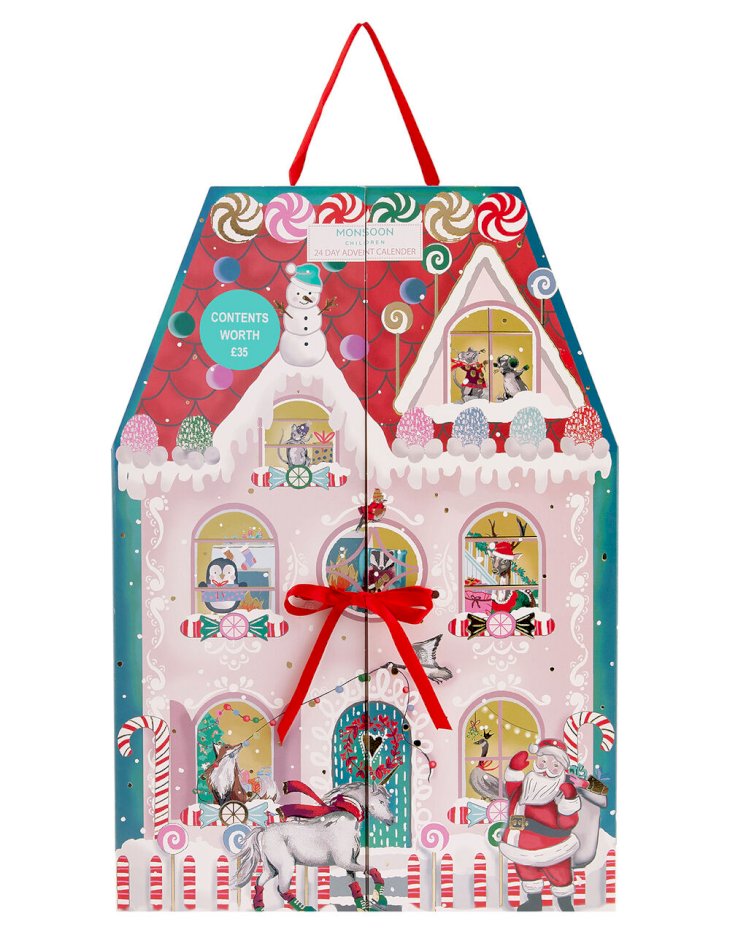 monsoon.co.uk
Make a kid happy with this lovely house-shaped box advent calendar. However, this calendar is not suitable for children under 36 months.
This advent calendar features dazzling charms and pretty hair accessories. This gift is a sure way to keep smiles on little faces for 24 days leading up to Christmas.