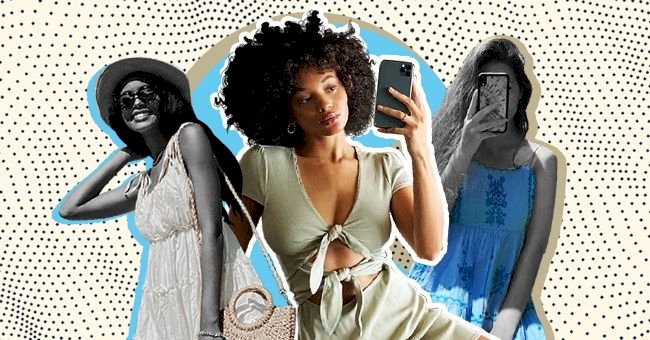 Best Summer Dresses Under $100 Worth Buying
Summer is here. And, although the times are tough, nothing should stop you from dressing up nicely.
It is time to add new stuff to your wardrobe. Breezy sundresses are the way to go with this weather's vibrant vibe. Dresses are easily paired with slippers, sandals, or sneakers and add a lively touch to a simple day.
Gone are the months when you had to spend a couple of hundred dollars for big furry coats and thigh-high boots to look and feel great. Below are five summer dresses under $100 worth having in your wardrobe:
1. H&M- A-Line Dress
This A-line skater dress has the perfect summer vibe. The dress is available in floral print and light beige.
This short dress has a low cut V-neck. The sleeves are long and wide. This unlined dress can be paired with different accessories like sunglasses and hoop earrings.
2. Old Navy- Sleeveless V-neck Maxi Shift Dress
This V-neck shift dress is ideal for brunch or a dinner date. Available in different colored floral prints and coral shades, this dress will scream fresh confidence.
The best part of this dress is versatile. It can go well with a shrug, belt, or a knotted t-shirt.
3. Shein- Missord Knot Straps Frill Trim Cami Dress
Available in various colors, this dress is a must-have for the summer. The cami dress is a cute choice.
The short and backless dress will surely give a beach feel. The frills give the Boho look. This flowy dress from Shein is airy and chic for the summer.
4. ASOS- Dobby Tiered Mini Skater Sundress With Lace Up Back
This stylish mini skater dress is a perfect choice for your wardrobe in the summer season. The yellow-colored dress is delicate, light-weighted, and backless with lace.
The V-neck dress has a jacquard spot pattern and ruffles straps. You might want to take this one for a ride.
5. Urban outfitters- Hanna Embroidered Scalloped Babydoll Mini Dress
This blue-colored dress has detailed embroidery and is light- weighted. Available in blue, white, yellow, and black, this mini babydoll dress is a doll in itself.
This frock-style silhouette has a button closure with keyhole cutout at the back. This dress will turn heads because of its subtle color and natural gush.