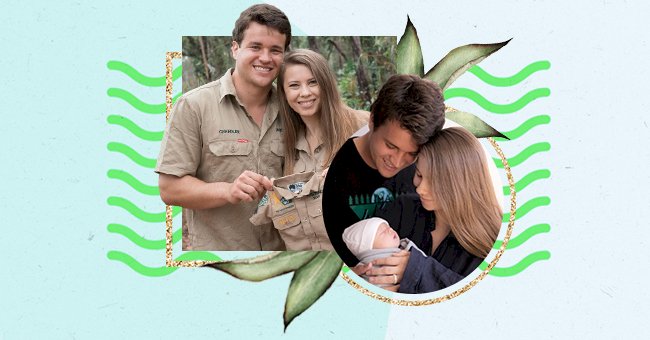 Bindi Irwin Honors Late Father In Newborn Baby's Name
The Irwins have been in the news a lot since Bindi Irwin announced that she was pregnant with her first child. It seemed like the couple was getting in trouble for everything surrounding the pregnancy.
Bindi handled all of the criticism with a style and grace that only the Irwin family can achieve and enjoyed her pregnancy despite what other people might think. Now that her baby has been born, she is displaying a new type of grace.
Bindi has honored her father in the sweetest way after her baby girl was born on March 25th.
The Pregnancy
Bindi and her husband Chandler announced that they were expecting their first child together back in August 2020. The couple shared their excitement at the new stage in their lives with a tiny Australia Zoo uniform.
Shortly after the announcement, in September 2020, they shared that they were expecting a baby girl. Bindi shared pregnancy updates through her pregnancy, each time telling her fans how big the baby was compared to the wildlife she works with every day.
Most fans were supportive and loving, while some others had some problems with the fact that Bindi was pregnant so young, that she was comparing her baby to wildlife, and even that she was honoring her father in her pregnancy.
Bindi shared a photo towards the end of her pregnancy of her husband Chandler kissing her baby bump with a photograph following that one of her and her late father kissing her mother's baby bump when her mother was pregnant with her brother.
Fans and trolls alike immediately began criticizing Bindi for not allowing her father's memory to rest and continuously bringing him into her pregnancy. She faced a lot of backlash for the photograph, but she did not remove the picture and seemed proud to honor her father in any way she could.
Baby Grace
On the 25th of March, which is also the anniversary of Bindi and Chandler's wedding, the couple welcomed their daughter into the world. The pregnancy controversy noise faded quickly for the couple who expressed how much they love their daughter.
The most special part about baby Grace's name is that she will honor her late grandfather for the rest of her life. Her full name is Grace Warrior Irwin Powell. Bindi decided to include her maiden surname in Grace's name so that her grandfather's memory would always be honored through baby Grace. Her first name is also a tribute to Bindi's great-grandmother.
We wish the couple and their new baby a lifetime of love, happiness, and success.