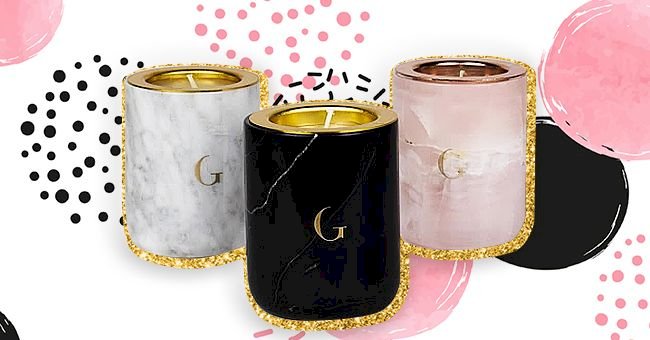 Black-Owned Candle Brands That Offer Chic Scented Candles
Our homes have become sanctuaries over the last few months. The pandemic has turned it into far more than just a place to eat dinner and sleep. The extra time in the house has tempted us all to make a few design changes and additions.
Add to that the regular self-care routines we've adopted, most of us have burned through our once obsolete scented candle collection. Considering the recent BLM protests and our low candle supplies, we figured it might be a good time to see what Black artisans have to offer.
Bella Auset
Bella Auset's candle collection is essentially a modern-day version of messages in a bottle. Each candle comes with inspirational sayings such as "Oh, hello week…Let's do this."
They also offer the option to create a special message. You can choose from five different fragrances including clean cotton and eucalyptus and spearmint.
Gilded
Gilded doesn't believe in wasting gorgeous candle containers. Their stunning range of marble candles are all refillable.
The candle offers a huge variety of scents that promise the ultimate sensory experience. Gilded defines their candles as "luxury craftsmanship and unique, exquisite scents."
The Black Home
Founded by interior designer Neffi Walker, The Black Home is actually pretty famous now. Everyone from Yvonne Orji to "Real Housewives of Atlanta" star Porsha Williams is on their clientele list.
The brand offers hand-poured soy- and coconut-wax candles. The warm, musky scented candles boast a 60 minute burn time and chic looking glass packaging.
Olphactory Candles
Inspired by Jazz music, Olphactory Candles are extremely unique. The brand's candle collection features moody scents.
Each scent is related to different jazz legends including saxophonist John Coltrane. The candles are an "ode to jazz in wax."
Laguna Candles
Finally, a brand that offers candles that are useful for far more than just burning. Laguna Candles are art in their own right.
Founded in 2013 by Sharie Hendricks, the brand collaborates with local artisans to create handblown and sculpted vessels and candles. The candles are made from a soy-coconut-wax blend.