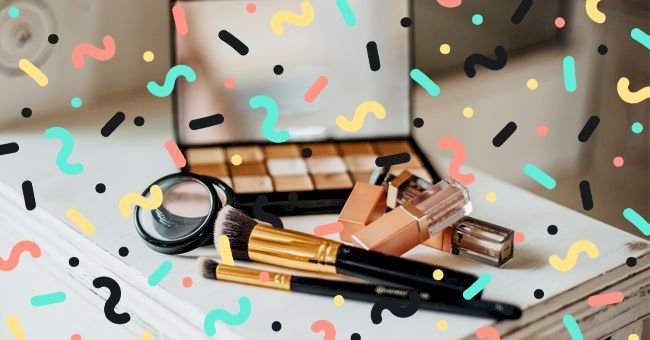 Black-Owned Vegan Friendly & Cruelty-Free Beauty Brands
The demand for cruelty-free and vegan beauty products has rocked the beauty industry in recent years. As a result of consumer demands, more brands are making the switch to being more conscientious about their ingredients and product testing.
Leading the charge are black-owned beauty brands. These brands and their passionate founders are directing their efforts to match their compassion toward animals with their love for creating good quality products. Here are five brands that are leading by example.
1. Ginger and Liz
Ginger and Liz is a company started by two vegan friends. They create nail polish that is hypoallergenic, toxin-free, cruelty-free and vegan-friendly.
Best of all? Their nail polishes offer on-trend, richly-pigmented colors. Customers are given the choice between pastel colors or vivid shades in every color of the rainbow as well as gleaming metallic golds.
2. Beauty Bakerie
"Since most of our products are vegan, and all are cruelty-free, we pride ourselves in being able to offer a wide range of products that fit the lifestyle of our vegan sweets,"
Beauty Bakerie was founded by Cashmere Nicole. The brand has gained mainstream success and has been made available at Ulta for nearly two years.
3. Jane Carter Solution
Jane Carter Solution claims to be a leading manufacturer of hair products for all hair types. The cruelty-free and vegan-friendly brand aims to solve several hair concerns.
Their products are also extremely affordable. One of their best selling products includes Healthy Hair Frizz Free Styling Smoother includes ingredients like sunflower and maracuja oils to encourage shapely curls and protect the hair against heat damage.
4. Coloured Raine
"While all of our products are cruelty-free, the majority are also vegan. We strive to bring you the best vegan lipstick around!"

reads the Coloured Raine website.
Coloured Raine offers impeccably made products including Liquid Lipstick, Lip Lacquer, and Classic Lipstick amongst other products. They have become known for their quality and great color pay off.
5. Nola Skinsentials
"No animal-derived ingredients, no parabens, no alcohols. No funny business. Just all plant-based, good stuff."
The brand has become well known for its Iconic Elixir that reportedly spot-treats blemishes and dark spots. It boasts a packed formula of botanicals such as tea tree, peppermint, hemp seed, and sunflower oils.