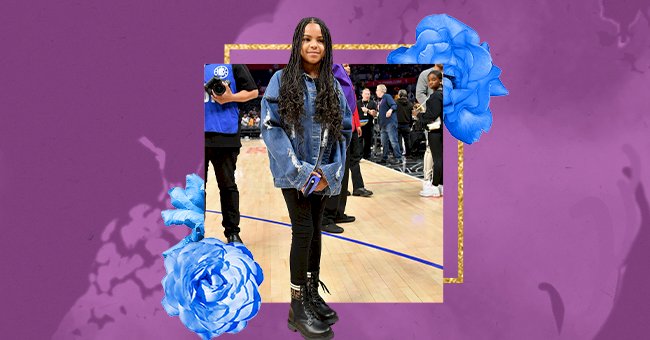 Blue Ivy Celebrates Grammy Win By Sipping Juice Out of The Statue Recreating Her Father's Iconic Pic
If there's one thing we know for sure, it's that the Knowles-Carter family is made up of incredibly talented people tied together by memorable moments that stick with the public long after they have happened.
Sometimes, these moments feel like deja vu, while other times, these moments are simply being recreated. A moment being recreated is exactly what happened after the Grammy Awards this year.
Blue Ivy Carter, Beyonce, and Jay-Z's eldest daughter won her first Grammy Award and decided to pay homage to her father with it.
Grammy Awards 2013
In 2013, Jay-Z won three Grammy Awards. He won; Best Rap Performance, Best Rap Song, and Best Rap/Sung Performance. The same year his wife, Beyonce, won a Grammy Award for Best Traditional R&B Vocal Performance.
The couple had a big night between the two of them, with Jay-Z and Justin Timberlake performing at the awards. In between all of the awards and performances, Jay-Z was charing out Cognac to everyone around him.
He took it to the next level when he decided that the perfect place to drink his cognac was his Grammy Award! The rapper poured his Cognac into the award and proceeded to drink from it. Thus his iconic Grammy Sippy Cup picture was born.
Grammy Awards 2021
Fast forward eight years and Blue Ivy Carter becomes the second youngest person to win a Grammy Award for her collaboration on "Brown Skin Girl." Having Beyonce and Jay-Z as parents was bound to instill talent in their children, but this much talent is incredible.
The tiny songstress graciously accepted her Grammy Award and was congratulated by her mother in her acceptance speech for Best R&B Performance. This is a big night for a nine-year-old, but Blue decided that she could also take it to the next level.
Standing with her Grammy Award filled with juice and sipping it with a straw is a sweet nod to her father and a sassy but cute way to flex that she is the second-youngest person ever to win a Grammy Award.