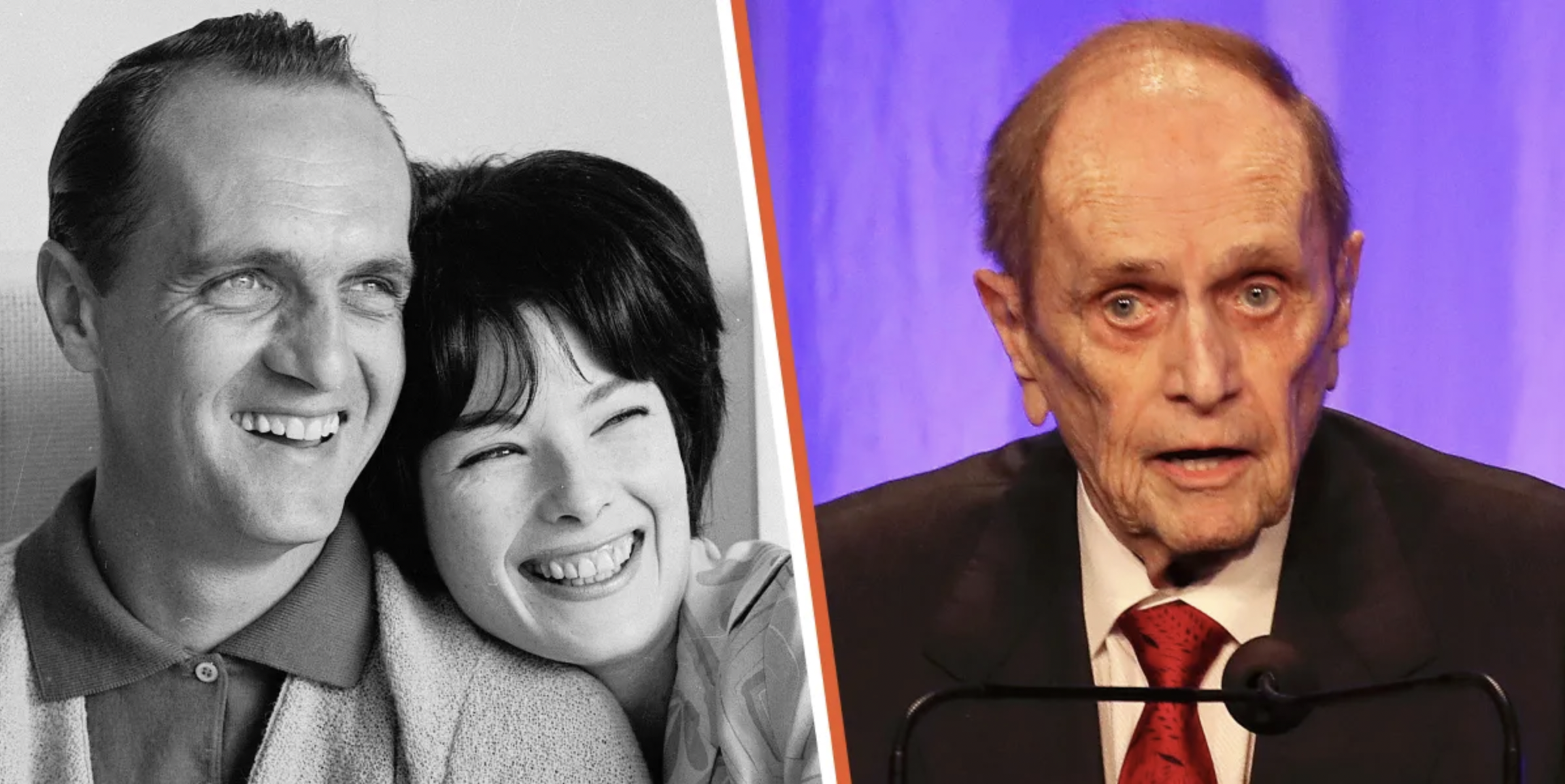 Bob and Ginny Newhart | Bob Newhart | Source: Getty Images
Bob Newhart Becomes Widower at 93 after Devoting Time to Be with His Sick Younger Wife of 60 Years

Bob Newhart's spouse of six decades has passed away following an extended illness, with details now emerging.
His sole regret in life pertains to his wife, who was 11 years his junior.
In his 90s, Bob recognized the need to be more committed to his ailing wife, their four children, and ten grandchildren.
Renowned American actor Bob Newhart, celebrated for his roles in "The Bob Newhart Show," "The Librarian," "The Big Bang Theory," and "Elf," has experienced a significant loss in his personal life.
Despite his illustrious career, Newhart has always valued his family life, which was exemplified by his 60-year marriage to Ginny Newhart. Sadly, the couple's enduring relationship recently came to an end due to a family tragedy.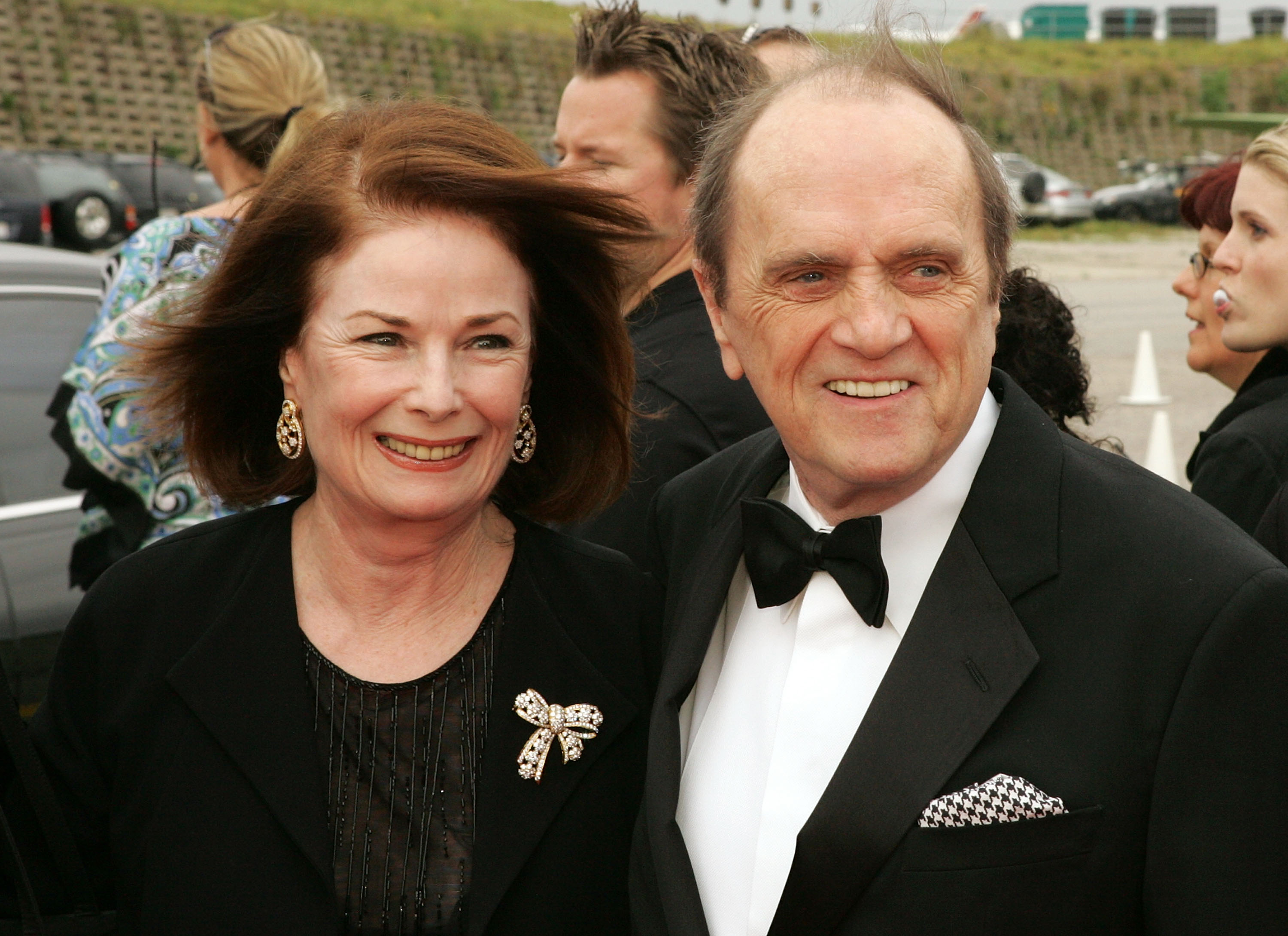 Bob and Ginny Newhart at the 2005 TV Land Awards in Santa Monica | Source: Getty Images
Recently, Newhart announced the heart-wrenching news of his wife's passing on Facebook, revealing that she had been battling a long-term illness. In his emotional post, he paid tribute to Ginny, saying:
"She was our rock, and we miss her terribly."
Fans offered their condolences and support in response to Newhart's announcement, expressing admiration for the couple's inspirational dedication to each other and their ability to navigate life's challenges together.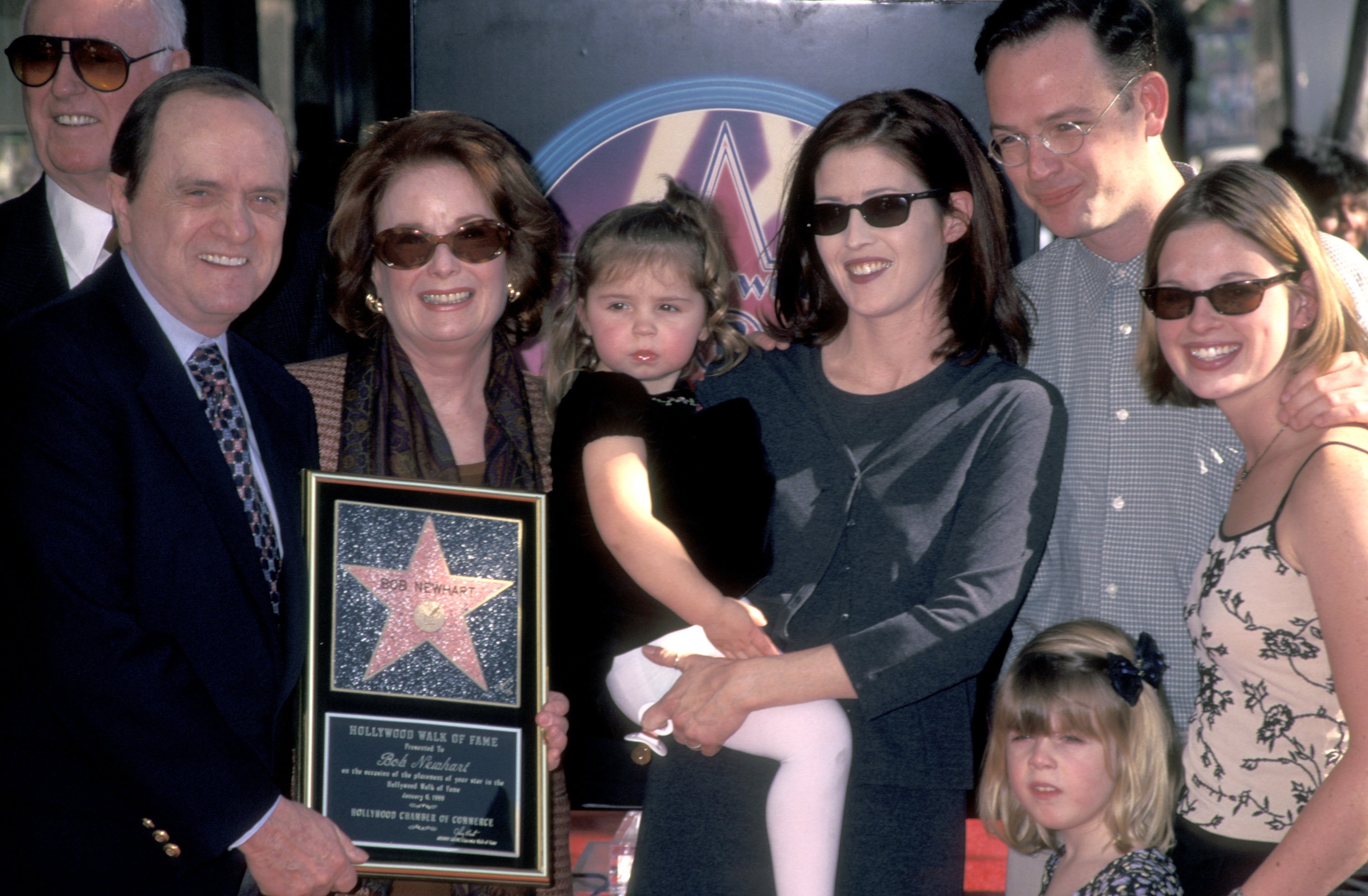 Bob and Ginny Newhart and family when Newhart received a star on the Hollywood Walk of Fame in 1999 | Source: Getty Images
They also acknowledged the Newharts' role in creating and nurturing new generations within their family.
Numerous news outlets reported on the passing of Ginny, noting that she was 82 years old at the time of her death. She is survived by her husband, their four children, and an impressive ten grandchildren. The outpouring of love and support for Bob Newhart and his family serves as a testament to the impact of their enduring love story.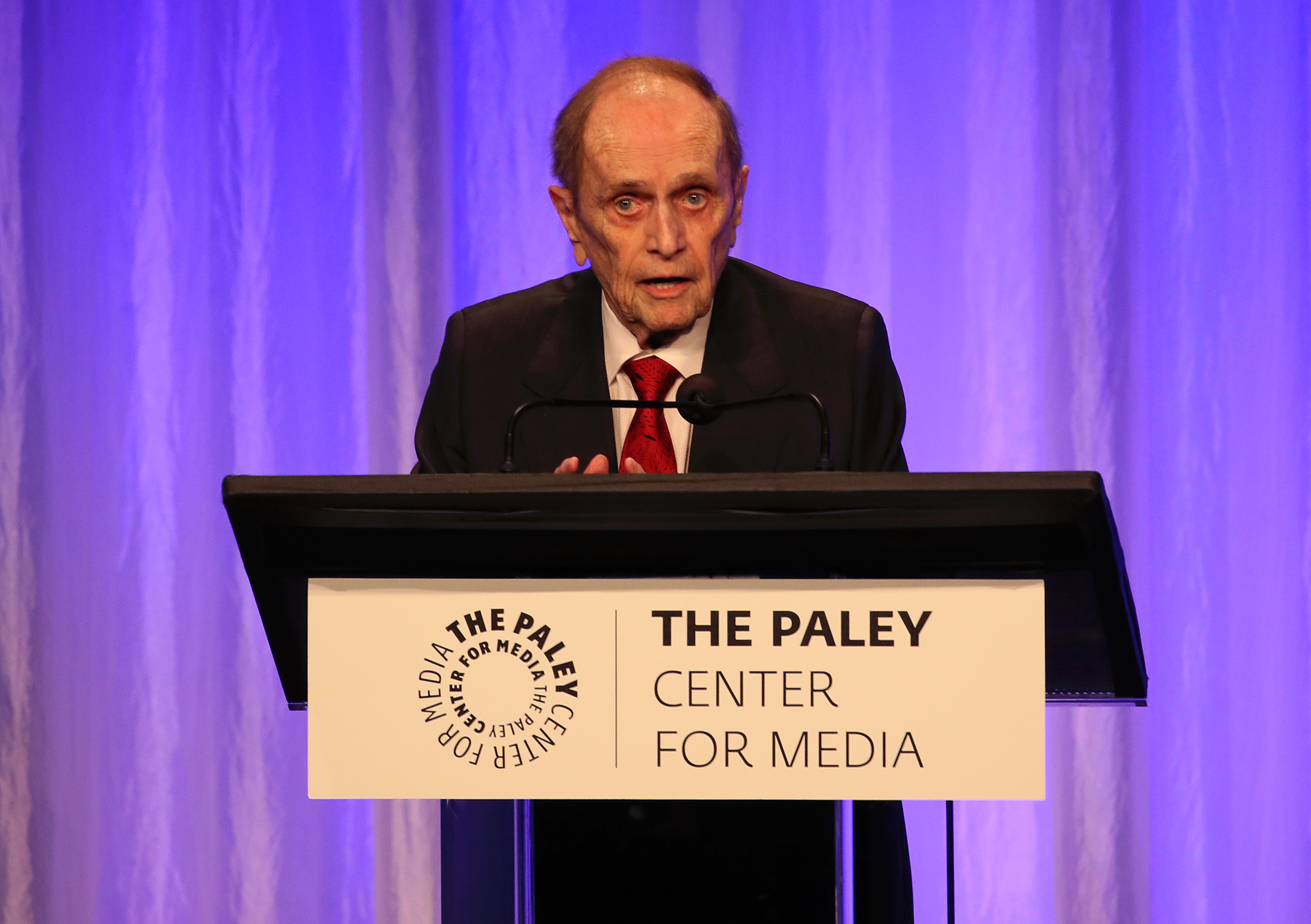 Bob Newhart speaks at The Paley Honors: A Special Tribute To Television's Comedy Legends in 2019 | Source: Getty Images
Newhart Initially Couldn't Afford to Marry Ginnie
Newhart and his wife shared a wonderful romance, and it all started when a mutual friend set them up on a blind date in 1960. Buddy Hacket and Newhart were on "The David Susskind Show" when Hackett suggested Newhart go on a date with a girl he knew.
Newhart and Ginny shared a remarkable love story that began when a mutual friend set them up on a blind date in 1960.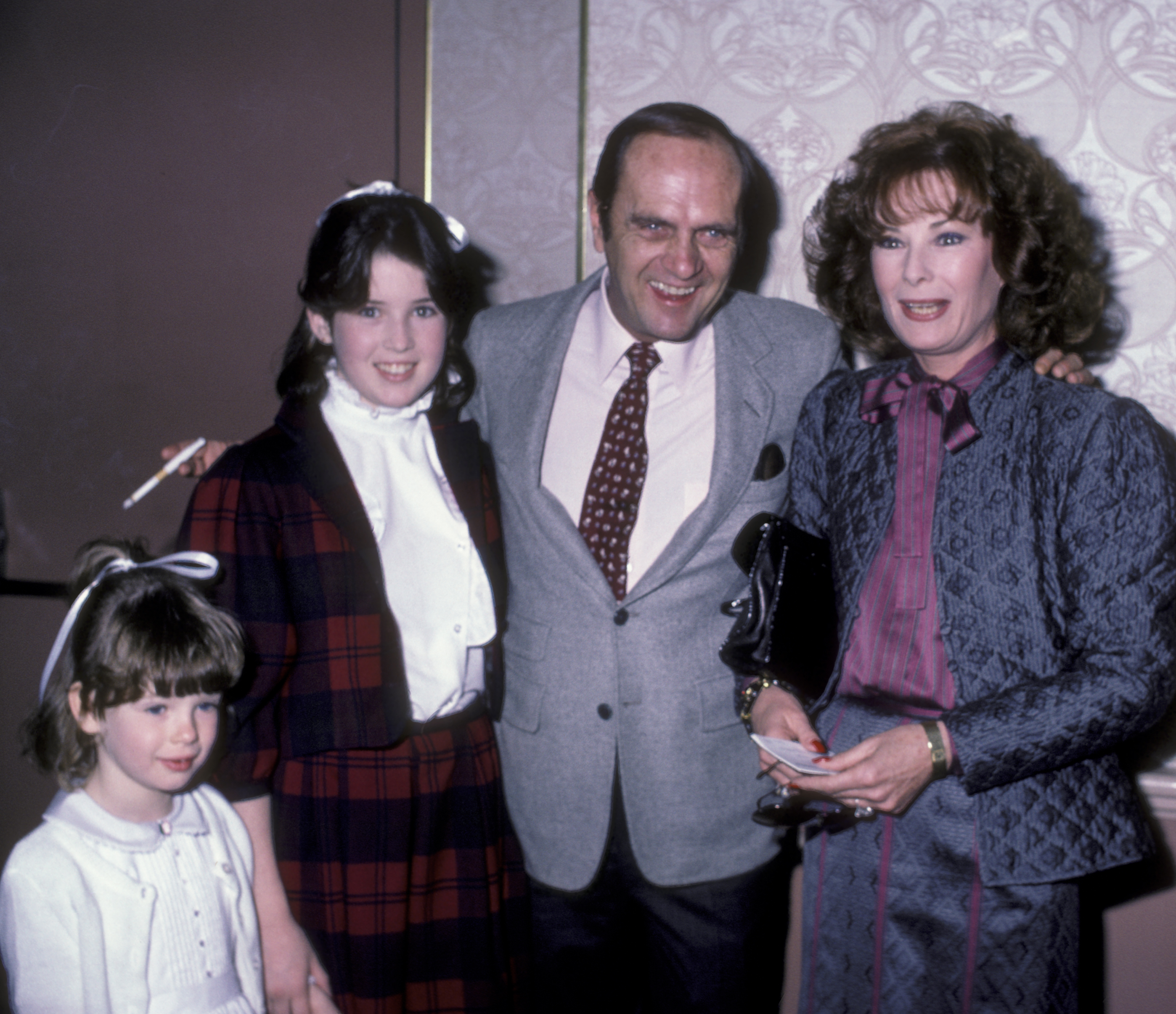 Bob, Ginny, Julie, and Olivia Newhart at the Third Annual Young Musicians Foundation's Celebrity Mother-Daughter Fashion Show in 1984 | Source: Getty Images
While appearing on "The David Susskind Show" with Buddy Hackett, the comedian suggested that Newhart should meet Ginny, who, like Newhart, was a Catholic of Irish descent. Hackett playfully predicted that the pair would date, marry, and have children. He joked:
"You'll meet her, and you'll date, and you'll get married. Then you'll have kids, and you'll call one of the kids Buddy."
It didn't take long for Newhart to realize that Ginny was the one for him, as they shared the same values and enjoyed each other's company. They married in 1963, and as a tribute to Buddy Hackett, one of their daughters was named after him.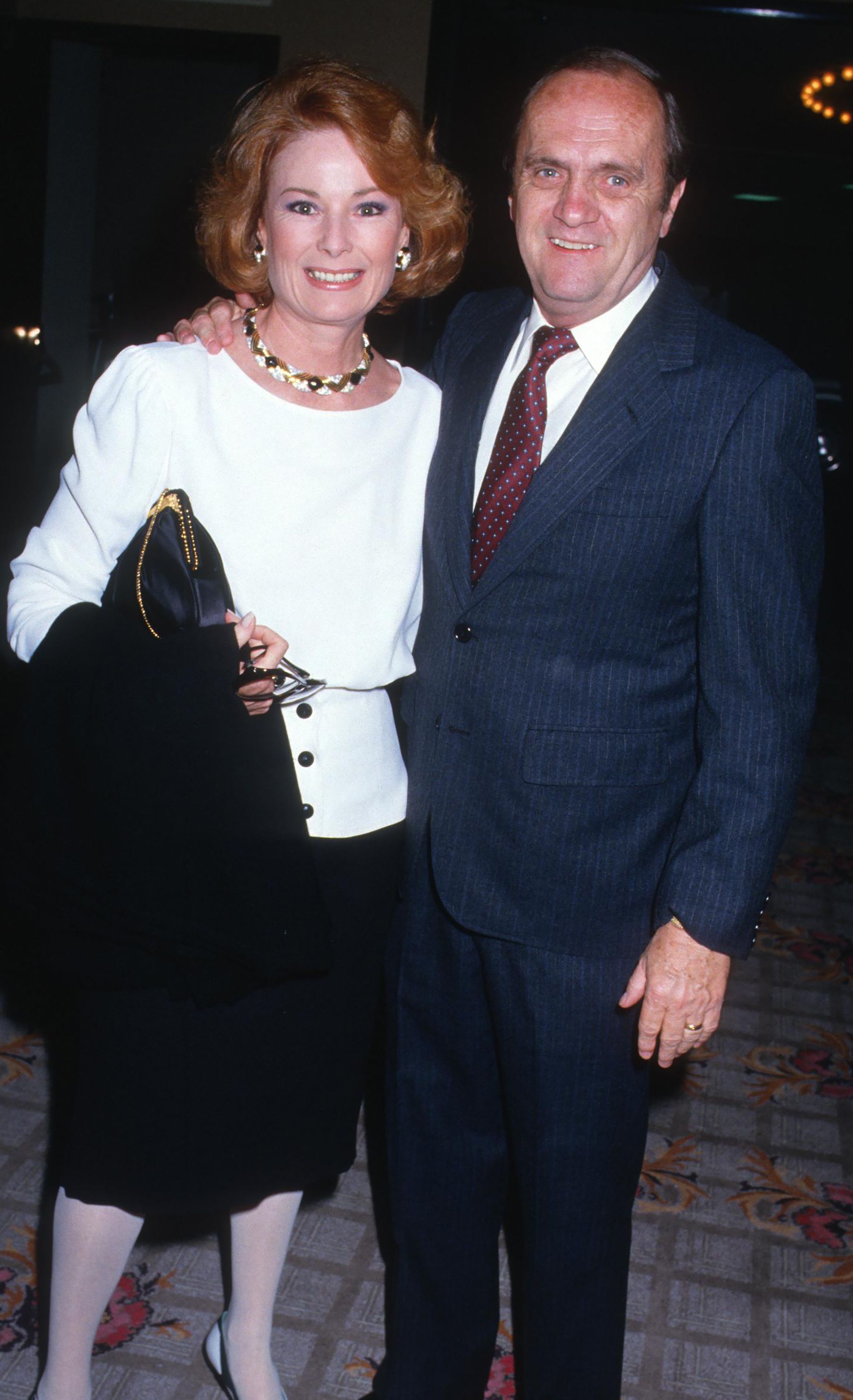 Ginny and Bob Newhart at theCBS TV Affiliates Party at the Century Plaza Hotel in Century City, California in 1987 | Source: Getty Images
Bob and Ginny lived in marital bliss, and although they both worked in the entertainment industry —Ginny as a movie extra— they shied away from A-list parties and preferred to spend time together at home.
When asked if he had any regrets about marrying Ginny, Newhart revealed that his only wish was that he could have married her sooner if his financial situation had allowed it.
He remembered how he had no one to share his initial success with when his first record reached the top of the charts. Ginny was the only person he wanted to share the glorious moment with, but he could not afford to marry her. Describing Ginny, he affectionately said: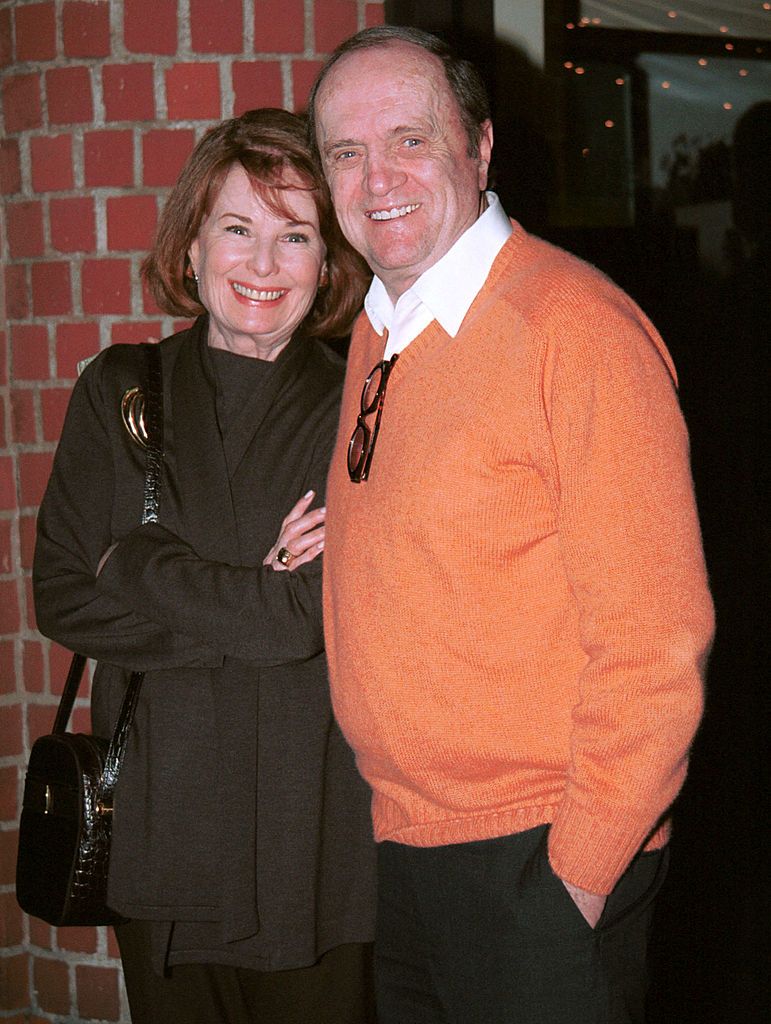 Ginny and Bob Newhart outside Mr Chow's Restaurant in 2002 | Source: Getty Images
Throughout their marriage, Ginny was by Newhart's side, supporting him through his triumphs and failures. She always encouraged him, even when his performances didn't go as planned. In addition to being his biggest cheerleader, Ginny also knew how to keep her husband grounded.
In one instance, when she asked him to take out the recyclables, Newhart, feeling self-important, challenged her by asking if she thought Angelina Jolie would ask Brad Pitt to do the same. Ginny cleverly responded that if he were Pitt, she wouldn't have asked.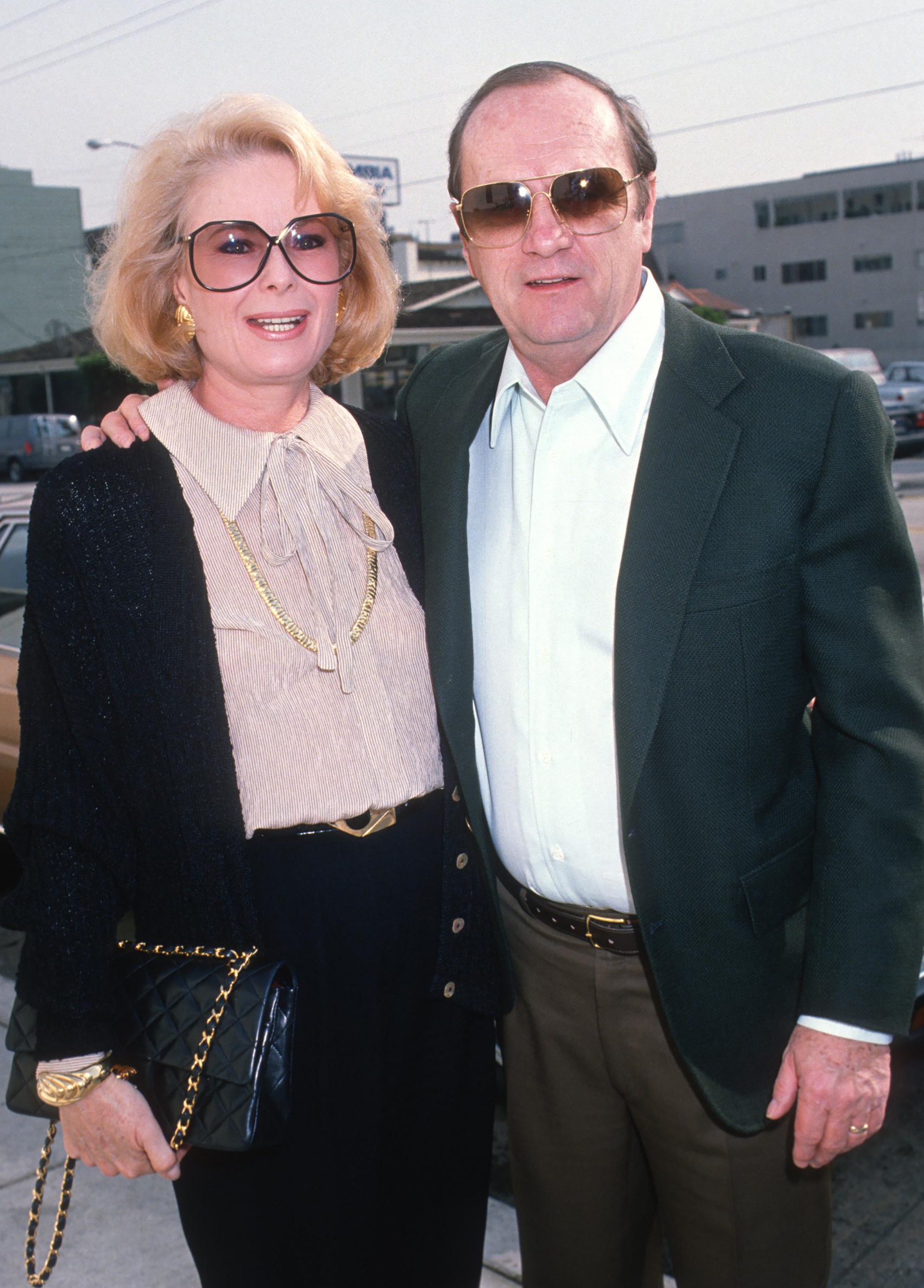 Ginny and Bob Newhart at the Superbowl Party at Chasen's Restaurant in Beverly Hills, California in 1989 | Source: Getty Images
The couple's love and laughter endured for many years, and together, they raised four children: Robert William Newhart, Jennifer Newhart, Courtney Newhart, and Timothy Newhart. As a nod to their fateful blind date arranged by Buddy Hackett, one of their daughters carries a nickname in his honor.
Bob and Ginny Newhart's relationship stands as a testament to the power of love and the importance of shared values. Their story serves as an inspiring example of a lasting marriage in an industry often plagued by short-lived romances.
Newhart Grew More Committed to His Sick Wife after Turning 90
At 93 years old and recently widowed, Newhart reflects on his life and long-lasting marriage. In a 2019 interview, just after turning 90, he shared his thoughts on reaching this milestone and the impact of his long marriage.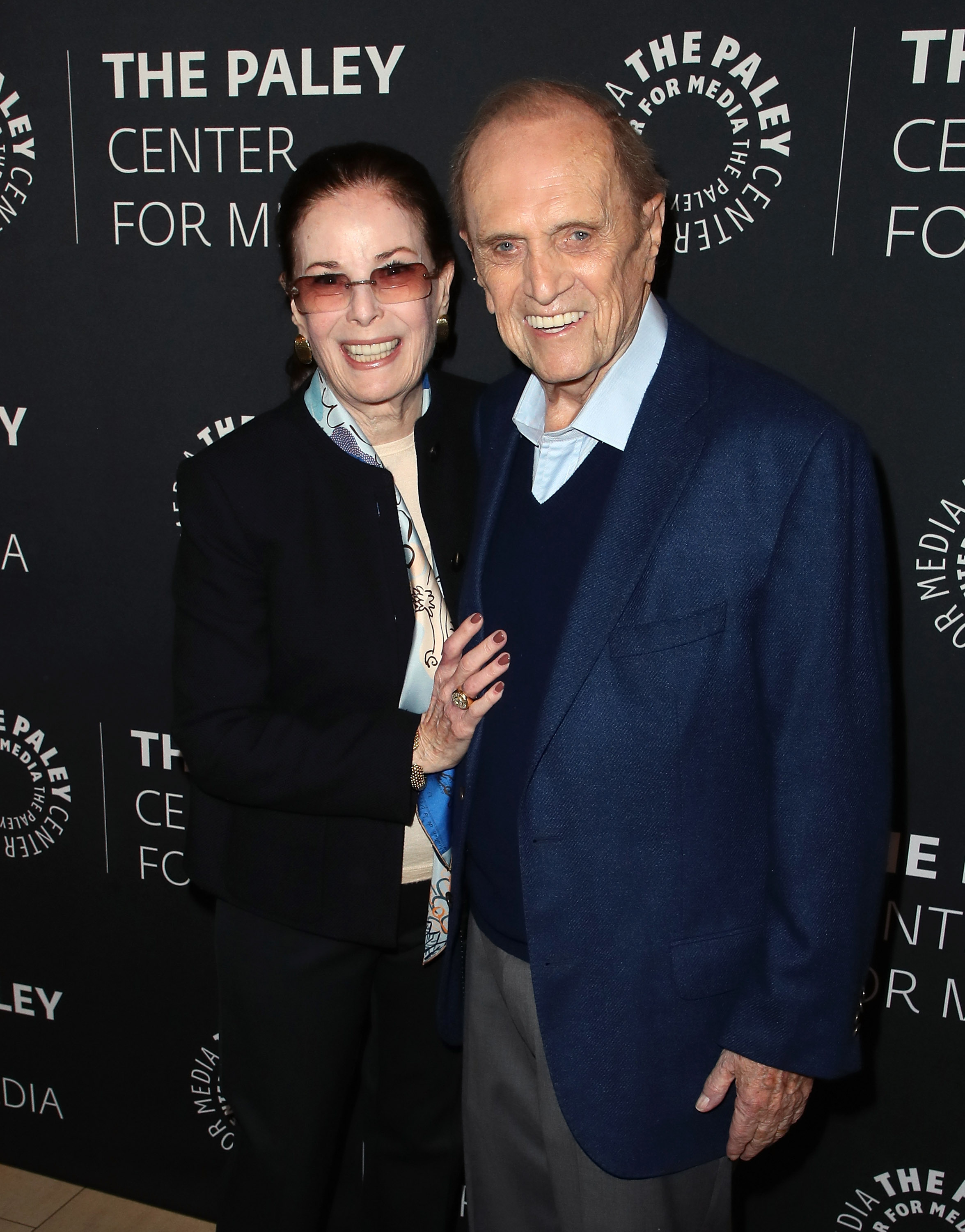 Bob and Ginny Newhart attend An Evening with Bob Newhart: A "Newhart" Celebration in 2018 | Source: Getty Images
When asked about turning 90, Newhart expressed gratitude for his experiences, including having the first number-one comedy record, two self-titled TV shows, and the countless individuals he had met throughout his career.
Though he never expected to live this long, Newhart credited his parents' longevity genes, as his father passed away in his late 80s and his mother in her early 90s.
As he grew older, Newhart lost several close friends, including Don Rickles, Mike Conners, and Tim Conway. These losses brought a new perspective to his life, prompting him to prioritize spending time with family and close friends.
While Newhart's children and grandchildren have not all pursued careers in comedy, his 15-year-old grandson did try his hand at stand-up comedy when he was only 12.
Newhart asked if he enjoyed his set, and the young man replied that some jokes worked while others didn't, but he pushed through. Newhart encouraged him by emphasizing the importance of perseverance, saying:
"That's the secret. You've got to keep going and put one foot in front of the other."
Nowadays, Newhart dedicates much of his time to his family and frequently shares posts about his late wife, Ginny, on social media. In January, he posted a series of photos spanning their relationship and commemorated the anniversary of their first date.
He recounted the story of their blind date set up by Buddy Hackett and revealed their wedding date as January 12, 1963. He shared that they wanted to honor the day by posting some of their favorite photos together.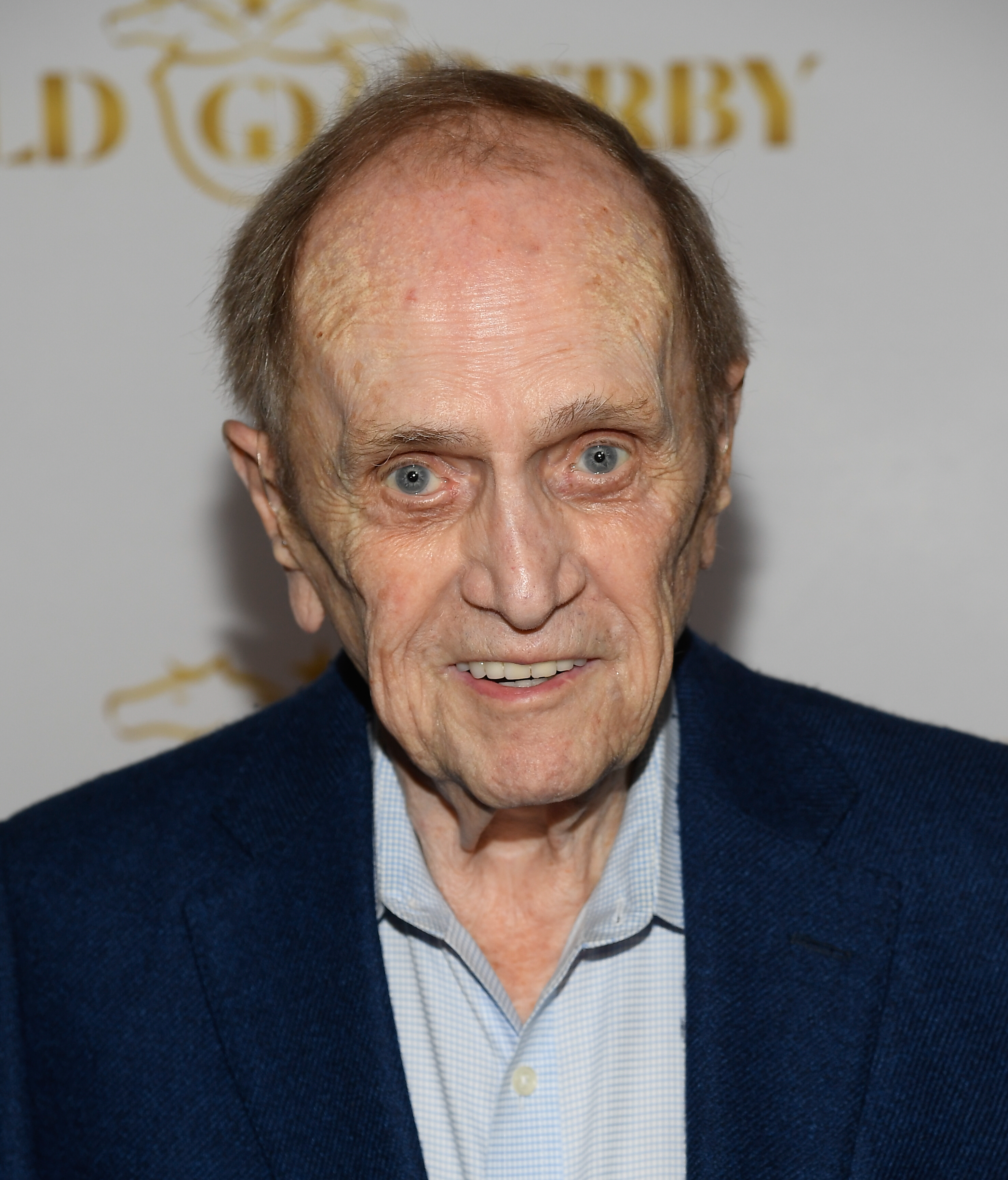 Bob Newhart at the Gold Derby Emmys kickoff party in 2019 | Source: Getty Images
Bob and Ginny Newhart's enduring love story serves as an inspiration to many, highlighting the importance of family, love, and cherishing the memories shared with loved ones.