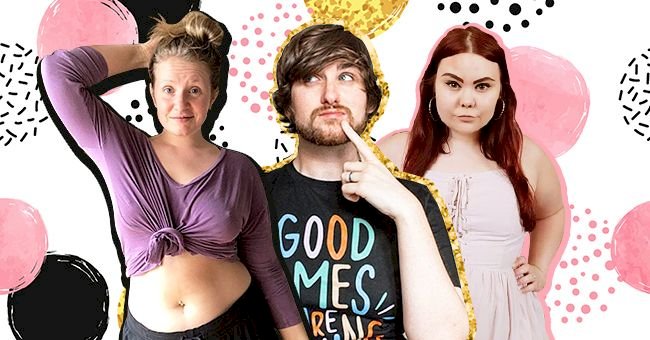 Body Positive Instagram Influencers Everyone Should Follow
Social media sites like Instagram have grown in popularity over the years. Along with the growing influence of social media, is the rise of diversity and accessibility in the world of fashion.
For those plagued by body image issues, this meant finally being exposed to others who looked or suffered from similar issues as them. From Stephanie Yeboah to Sarah Frances Young, here are five influencers who have embraced their bodies and aim to inspire everyone to do the same.
1. Stephanie Yeboah
Stephanie Yeboah works as a freelance writer, public speaker, and fat acceptance advocate. The multi-award nominated plus size fashion blogger started her writing journey in 2009. Her plus size blog, Nerd About Town, has been around for over 10 years.
She regularly addresses topics like body positivity, race, intersectionality in feminism, and dating from the perspective of a plus-size woman of color. She has also written pieces for Stylist Magazine, Elle Magazine, GQ, The Evening Standard and Who What Wear.
2. Lauren Nicole
Size 18/20 plus-size blogger, Lauren Nicole suffered from body dysmorphia. She was scouted to become a model via her Instagram page and opened up about the experience to Cosmopolitan, saying:
"I started posting more personal style images on my blog in 2016 and then an independent plus-size brand, 113, found my Instagram and said they would love to work with me. At that point, I just thought it was on a blogger level, but they asked if I would like to become a brand ambassador and within that came modeling."
3. Sarah Frances Young
Sarah Frances Young a.k.a body-positive pear is currently in remission from atypical anorexia. Part of her recovery led her to use her Instagram account to spread "positive vibes and tips for ED recovery."
"You deserve to take up space. You deserve respect. You deserve to love yourself and your body. You are beautiful. You are worthy."
4. Stevie Blaine
It is often rare t come across a man on a list of body-positive influencers however, this doesn't mean there aren't any. Stevie Blaine AKA Bopo Boy has created his account with the intention of sharing his journey to accepting his body.
"You don't need to apologize for the space you occupy. You don't need to be ashamed of your appetite. But you do need to remember that food has no moral value, eating a cucumber doesn't make you saintly just like eating a cupcake doesn't make you the devil. Food is food. Honor your appetite, embrace the space you occupy, and be you, unapologetically."
5. Makayla
Makayla is an Instagrammer who is recovering from an eating disorder and a history of self-harm. She is now using her platform to show her journey to "finding, creating, and embracing my best self."
"You aren't expected to suck and squeeze and contort your body to make it worthy of love or beautiful or whatever.... You're allowed to simply exist in the shapes you make, and THAT is unique and beautiful. Your body is not required to look or be any certain way. Keep reminding yourself when you're tempted to forget."