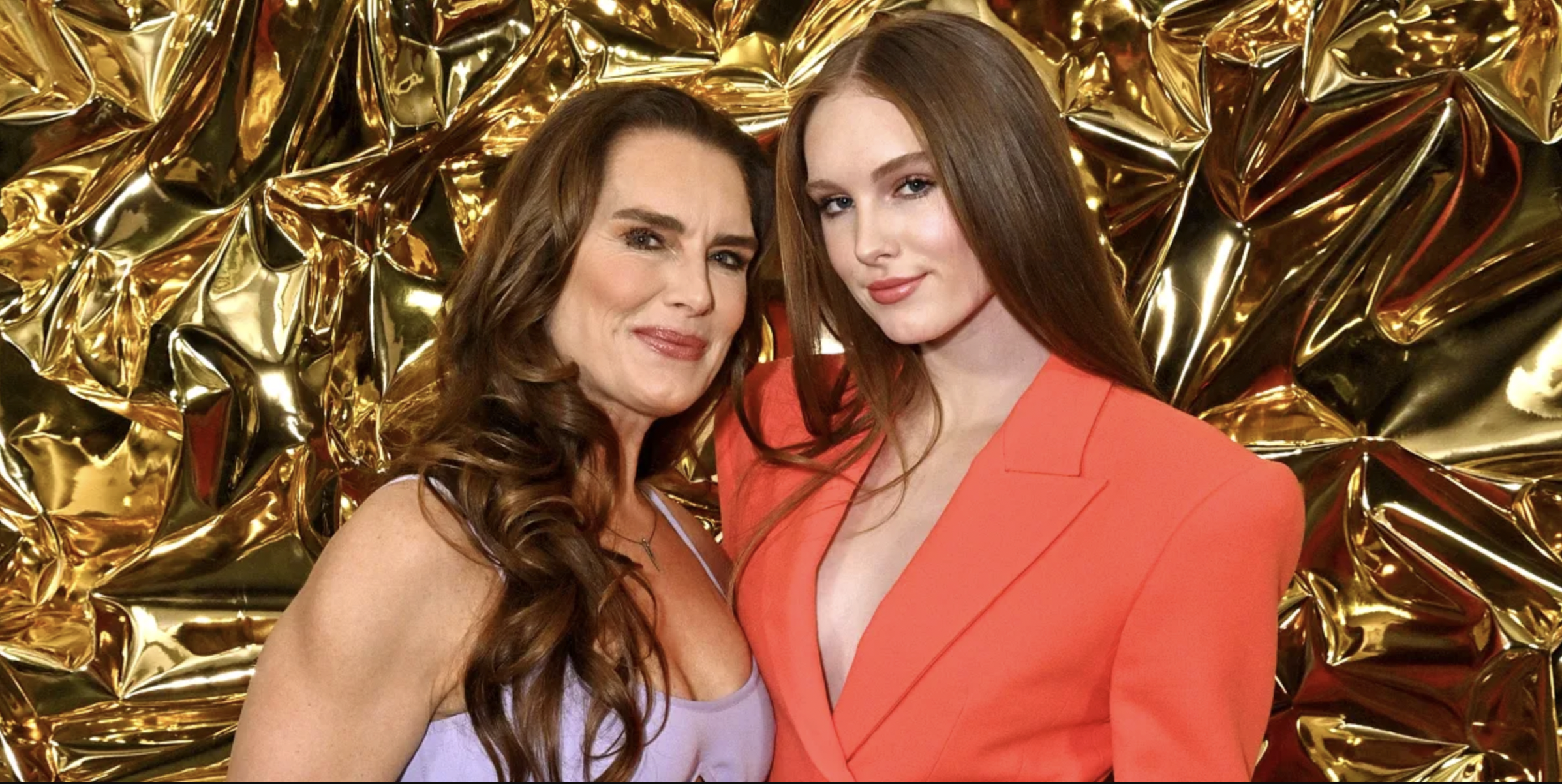 Brooke Shields and Grier Hammond Henchy | Source: instagram.com/brookeshields Getty Images
Brooke Shields' Daughter Grier Has 'Her Father's Eyes' & Is a 'Goddess' Like Mom as She Turns 17

On April 14, Brooke Shields celebrated her daughter, Grier Hammond Henchy's 17th birthday by sharing a heartfelt tribute on Instagram. Grier, who closely resembles her mother, has chosen to follow in her footsteps in the world of modeling.
To commemorate Grier's birthday, Brooke posted a collection of nostalgic photos and videos featuring her daughter alongside more recent images. The post, which garnered over 40,000 likes, was captioned, "Happy 17th Birthday, Grier!!! I love you so much, and I'm so proud to be your mom. You may be growing up, but you will always be my baby."
Fans were quick to flood the comments section with congratulatory messages, remarking on Grier's striking resemblance to her famous parents. One comment read: "Happy birthday to Grier. She's the perfect mix of her parents; her father's eyes and hair, and your nose, lips, (and) face shape."
Meanwhile, another wrote, "Omg. She is only 17. Such a goddess like her mommy." Many other users expressed similar sentiments, noting the beauty and elegance of both mother and daughter.
Grier's father, Chris Henchy, is a producer and writer known for his work on films such as "Land of the Lost," "The Other Guys," and "The Campaign." Despite her father's accomplishments in the film industry, Grier chose to follow her mother's path and pursue a career in modeling.
A fan's comment on Brooke Shields'' Instagram post. | Source: instagram.com/brookeshields

A fan's comment on Brooke Shields'' Instagram post. | Source: instagram.com/brookeshields
In May 2022, Grier and Brooke appeared together in a Victoria's Secret campaign, which Brooke described as a "dream come true." She expressed delight in being able to showcase the beauty of their relationship through the campaign.
Brooke Shields also revealed that Grier, her youngest daughter, is currently exploring college options. She reflected on the transition from being a guiding figure to trusting her daughter's independence. The model said:
"I've spent basically 18 years telling you what to do, telling you how to be ... so now I have to really allow you to be trusted."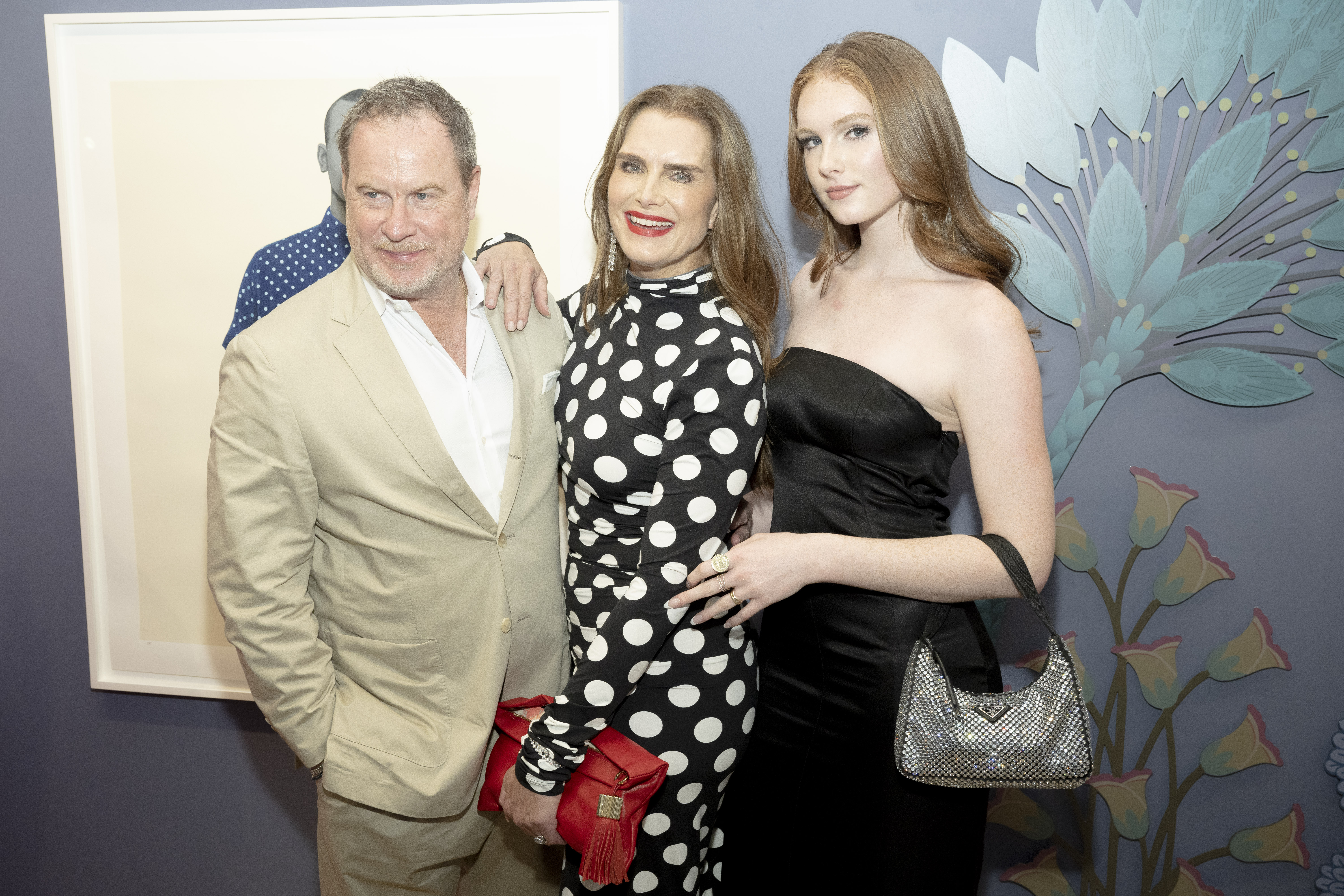 Chris Henchy, Brooke Shields and Grier Henchy at the New York Academy of Art Tribeca Ball on April 4, 2023, in New York City. | Source: Getty Images
Throughout 2023, Grier has accompanied her parents to multiple red-carpet events. On March 29, she attended the premiere of her mother's documentary, "Pretty Baby: Brooke Shields," in New York. In April, Grier and her parents made an appearance at the New York Academy of Art Tribeca Ball. Additionally, Grier and her mother made headlines with their striking ensembles at the opening of Centurion, New York.
In summary, Brooke Shields marked her daughter Grier Hammond Henchy's 17th birthday with a touching Instagram post, highlighting their close relationship and Grier's blossoming career in the entertainment industry.
Fans and followers have taken notice of the striking resemblance between the two, as Grier continues to follow in her mother's footsteps as a model.