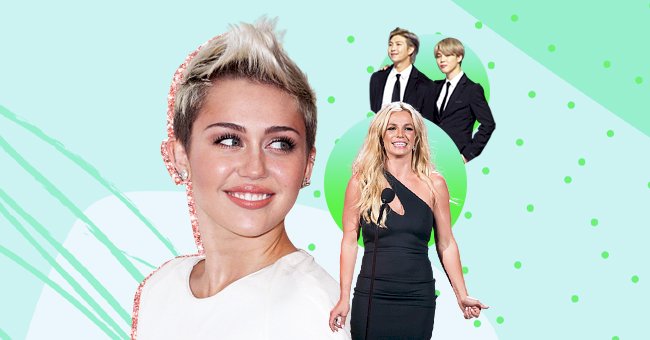 BTS, Miley Cyrus & More Donate Items To The 2021 MusiCares Charity Relief Auction
The official GRAMMY Week event, the MusiCares Charity Relief Auction, included some hot items from Ariana Grande, Lady Gaga, and some highly anticipated goodies from BTS.
Continuing with efforts to do good, MusiCares, the leading music industry charity, held an auction in collaboration with Julien's Auctions.
To bring relief to musical people who have been devastated by the effects of Covid19, the auction included some hot items from various big names in the music industry.
BTS 'Dynamite' Video Costumes
K-Pop stars donated their pretty cool pastel costumes from their hit single's music video "Dynamite." Having been estimated at $20,000 - $40,000, they were easily the auction's top item.
If not in true BTS, the ensembles not only met but the high expectations but delivered eight times over! The collection sold for a total of $162,500 "Billboard" reports.
Other Top-Selling Items
Snoop Dogg's self-portrait dog wearing a "Doggy Style 25" gold chain painting sold for $96,000. Making the second top-selling item of the auction.
Other hot on the block items included an acrylic and spray on canvas painting of Chris Martin by Billy Morrison, a Schecter bass guitar signed by Nikki Sixx, and Pete Townsend's blue boiler suit and 'kimono,' among many other items.
Artists Who Have Donated
There were many other items up for auction including Miley Cyrus' sundress from her days as Hannah Monatana, and Yoko Ono's leather Linda Farrow Collaborations and Veronique Branquinno sunglasses.
That's not all; there were many more on offer from Billie Eilish, Lady Gaga, Taylor Swift, Ariana Grande, Lady Gaga, Brittney Spears, and David Lee Roth. See the list for more names.
The Auction's Cause
The pandemic was undoubtedly brought unexpected and great challenges to many industries. For many artists who are part of the gig economy, it has been a particularly trying time. MusiCares is looking to support music artists where they can.
"During GRAMMY Week, we want to encourage everyone to support the thousands of people behind the scenes of the music that are still out of work and struggling through the pandemic."

Laura Segura, Executive Director of MusiCares, said.
Auction Details
The auction was held on January 31, 2021, in Beverly Hills and online at Julien's Auctions website. Before the auction, "iHeartRadio" reports that MusiCares' COVID-19 Relief has distributed over twenty-two million dollars.
The funds have gone to help more than twenty-four hundred music people across the industry since March 2020, and they stay committed to bringing further relief.