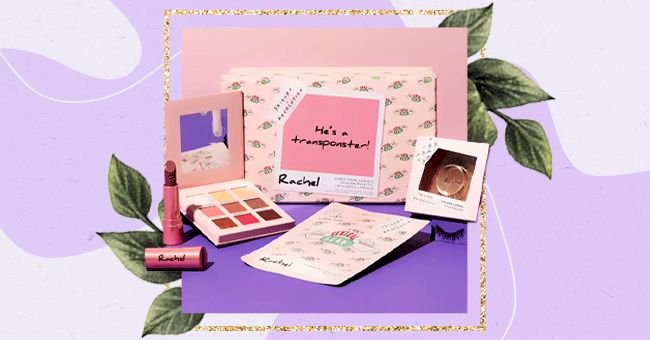 Calling All 'F.R.I.E.N.D.S' Fans: The Series Is Launching A Makeup Line With Revolution Beauty
One of my favorite things ever is when two areas of my life cross over without me having to orchestrate it. It's like having Disney Channel's 'Suite Life of Zack & Cody', 'Hannah Montana,' and 'That's So Raven' cross-over brought to me all over again on a shiny silver platter.
As we get older, this happens less and less frequently, though. However, recently there has been the cross-over that I didn't even know I needed, and it has come at the perfect time in our lives!
Just after getting super emotional about the 'F.R.I.E.N.D.S' reunion, get excited about the makeup line!
'F.R.I.E.N.D.S' x Makeup Revolution
If you're a 'F.R.I.E.N.D.S' megafan like I am, you most likely remember that iconic makeup looks from the show, from Rachel's gorgeous natural looks to Phoebe's bright eyeshadows and Joey's unforgettable blue lipstick in his TV ad.
Now, you can recreate all of these looks, thanks to Makeup Revolution. The beauty house has released a line of 'F.R.I.E.N.D.S' inspired makeup that has taken moments and phrases from the show and perfectly matched them to some gorgeous pieces of makeup.
Unlike many other TV and makeup collaborations, this line has many components, from sheet masks to eyeshadow palettes and lipsticks—everything you could need to create a full face of makeup, besides for foundations and setting sprays.
You can create a subtle look reminiscent of how Monica's makeup was always done on the show, or you can create an incredibly loud and colorful makeup look to describe how Phoebe's character acts on the show.
The Products
Each of the products' containers is beautifully done and has iconic moments and phrases on it from the show. Each of the containers is decorated with something that any fan of the show would be excited to see.
You will be able to buy something dedicated to every character on the show in the line. Your favorite character more than likely has a few items dedicated to something that they did or said in the course of the ten-season show.
There is a product for almost every step in your makeup routine. There are lipsticks and lip glosses, eyeshadow palettes, fake lashes, sheet masks, mirrors, brush sets, beauty sponges, and lip kits.
You will truly be able to complete your entire face with this range, which is super exciting because I don't know any 'F.R.I.E.N.D.S' superfan who wouldn't want their face to be filled with these products.
You can find the products online now, but we do not doubt that the line will be extremely successful and be on shelves soon!