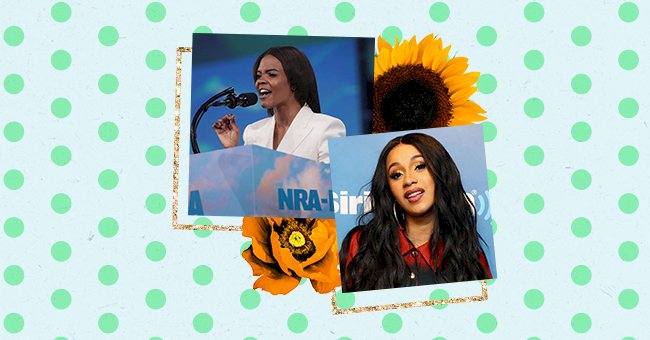 Cardi B Addresses Candace Owen's Rant On Her 'WAP' Performance At 2021 Grammys
You know Cardi B., recording artist, mother, grammy nominee. It's hard to miss her with her bubbly personality and colorful lyrics. The artist makes no apologies for who she is or how she lives, and we love her for that.
In true Cardi fashion, she laughed the allegation off and sparked a Twitter war in doing so. We're taking a look at what's happened.
Candace Owens
Candace Owens very publicly (on Fox News, in fact) stated that she disagreed with Cardi B's Grammy performance, saying that America will not survive under the value and principles being promoted by Cardi B.
While some people agreed with and even praised Owens for her opinion, others came to Cardi B's defense, saying that Cardi doesn't let her own daughter listen to WAP and that parents should monitor their kids better.
Many others have set out examples of other artists through the ages whose music has not been suitable for children but has had significant success within the music industry. It is no secret that the entertainment industry can be controversial, and Cardi's fans argue that she is no more controversial than any other musician out there.
Cardi's Response
In a tweet that has since been deleted, Cardi B posted the Candace Owens interview and captioned the tweet, "YAAAAY WE MADE IT TO FOX NEWS. wap wap wap." The artist and Owens have since been in a Twitter war. Cardi has now tweeted that the Twitter war is just a free promo for her.
Cardi is clearly not bothered by the allegations leveled against her by Owens, and she has her "bardigang," as she calls her fans, to help defend her from anybody that agrees with Owens.
Many people have agreed with Owens, calling Cardi's Grammy performance porn. While cardi's fans have come to her defense, saying that she should be allowed to express herself in whichever way she sees fit.