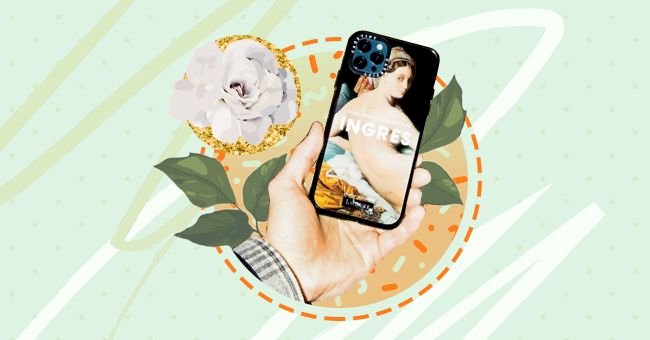 Casetify Collabs With Louvre To Create Artful Phone Cases
The all-new Louvre x CASETiFY collection is a welcome treat for art lovers and features stunning art pieces from Musee du Louvre. The artsy collab extends to iPhone, AirPods, iPad, Grip Stands and a lot more.
We all love our phone covers to reflect our personal choice and style. While some people are a fan of minimalism and prefer simple phone covers, others like to keep things fancy. And then comes another special category of art lovers (count us in).
Casetify's recent collaboration with Musee du Louvre is a brilliant step to draw inspiration and power from recognizable artwork and extend it to tech devices and accessories. Here is everything we know about this artsy venture.
Louvre x CASETiFY
The new collection is a master step taken by Casetify to revamp the traditional old phone cases by way of timeless artwork. The Hong Kong-based company has done so to pay tribute to the most iconic museum in the world.
"Introducing #LouvrexCASETiFY, where fine art meets tech. We're swapping the traditional canvas for our tech accessories, and placing the world's masterpieces in your hands."

said Casetify
Among the artsy hallmarks that are likely to appear on tech accessories are Mona Lisa, Venus de Milo, Grande Odalisque, and Liberty Leading the People. All these stunning pieces will be seen on iPhones, iPads, AirPods, Grip Stands, Wireless Charging Pads, and even a water bottle.
Surprisingly enough, this isn't the first time Musee du Louvre has made the headlines. Last month, the Japanese brand Uniqlo also hinted at a possible collaboration with the iconic museum, but we are yet to find out more details.
CASETiFY's Artful Venture
Casetify was founded in 2011 and started its business by making custom phone cases. However, it later expanded its functions into designing other accessories. Now, it is recognized as one of the biggest accessory brands worldwide.
"As many know, Casetify launched in 2011 as an artist-driven platform, sourcing talent from all over the globe to create unique accessories for the latest tech. It's a surreal 'full circle' moment to now collaborate with the most historical monument and permanent home to the greatest works of art that this world has ever seen. We hope this collaboration touches a new generation and sparks inspiration among the future creatives of the world."

shared Wes Ng, Casetify's CEO.
Price & Availability
The new artful Louvre x CASETiFY collection will be available online on Casetify, the web store and the museum's official website. Users can expect to buy the artsy accessories starting from February 23.
The collection will feature with prices ranging from $20 to $72 per accessory. The new designs will also feature a "museum ticket" aesthetic, so be sure to embark on a virtual tour of this beautiful merging of tech and art.