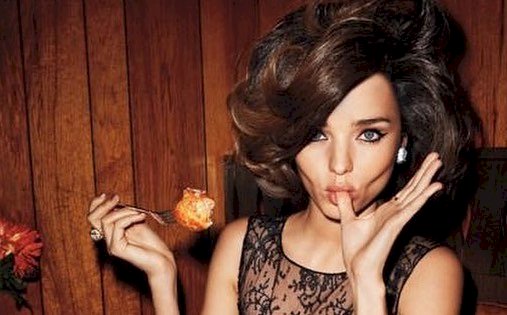 Celeb Endorsed Healthy Diet Tips To Stay Slim
Celebrities are expected to maintain their stunning figures at all costs. This results in many stars opting to follow crazy and restrictive diets.
Unfortunately, the pressure also pushes many to develop eating disorders. Breaking the dangerous trends, there are a few celebs who take a healthier approach to manage their weight. From dedicated meditation practices to opting to eat cleaner, here are five healthy diet tips that celebrities recommend to stay slim.
1. Gabrielle Union: Stay Hydrated
Actress Gabrielle Union is known for her glowing, youthful skin and slender body. However, she credits her stunning good looks to her strict hydration habit.
Union revealed that she drinks a gallon of water a day. She believes that staying hydrated has helped her hair, nails, and skin. Drinking water is also extremely important for digestion and basic bodily functions.
2. Carrie Underwood: Write It Down
Country singer, Carrie Underwood works hard to maintain her gorgeous physique. Part of her strategy is using the MyFitnessPal app to keep a food journal.
"I've kept a food journal forever, since I'm a bottomless pit, and I can out-eat everyone I know. Once I recognized that about myself, I started tracking my diet, which helps me make better choices and pay attention to what I'm eating."

Said Underwood to Cosmopolitan.
3. Miranda Kerr: Keep Active
Australian model, Miranda Kerr is well known for her drive to achieve wellness and fitness. Thus she takes on a more hands-on approach to manage her weight.
She aims to work out four to five times a week. Part of her workout routines includes activities like reformer pilates, yoga, resistance training, dog walking, and skipping.
4. Jessica Alba: Focus on Nutrients
From her stunning curves to her delectable looking abs, Jessica Alba is the perfect example of what we all wish we looked like. Health coach Kelly LeVeque revealed that she helped Alba revamp her diet.
The actress and Honest Company founder now follows "the Fab Four" plan. This means she focuses on ensuring that every meal includes protein, fat, fiber and greens.
5. Selena Gomez: Skip The Scale
Singer Selena Gomez has been plagued by chronic illness and also witnessed the devastating effects of eating disorders on young women around her. As a result, she takes a healthier approach to her weight. She suggests, when trying to manage your weight, avoid weighing yourself on a scale constantly.
Instead, she revealed that she uses the jean test to make sure she's not putting on any excess weight. So if her favorite pair of jeans aren't fitting just right, she knows it might be time to change up her workout routine or re-evaluate her meals.