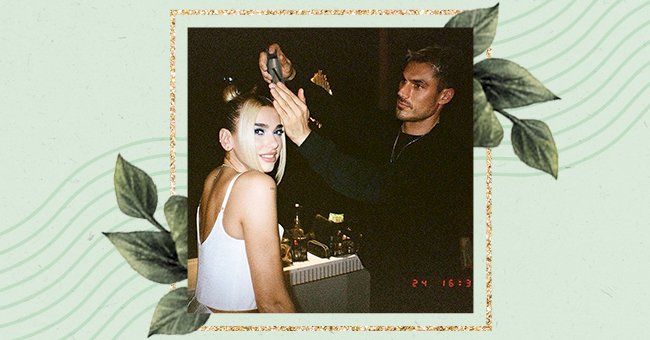 Celeb Hairstylist Chris Appleton's Best Moments
If you know anything about celebrity glam squads, you have heard about the talented Chris Appleton. With superstar clients like Jennifer Lopez, Chris has had many memorable hair moments.
Celebrity hairstylist Chris Appleton is one of the most sought out stylists in Hollywood at the moment. Appleton has worked on the manes of superstars such as Kim Kardashian to create spectacular hairstyles.
Chris started doing his mom's hair at nine years old and got his first job at a salon at only thirteen. Decades later, he is one of the best and has several career-defining moments, as seen below to show for it.
His First Celebrity Booking
Chris had been working as a hairstylist for fifteen years before he booked his first celebrity client. While working on a set, Chris opened up to a makeup artist about working with celebrities which led to a setup with Rita Ora.
Appleton shares that the two instantly clicked and worked on every project together for two years. Chris cites Rita's experimental spirit for his experience with all types of styles and catching other high-profile client's attention.
The 2020 Super Bowl
Jennifer Lopez, one of Chris Appleton's most prolific clients, headlined the Super Bowl halftime show in 2020. Appleton and Lopez tried six hairstyles during rehearsals and landed on the final look by mistake.
Chris reveals that he used a smaller curling iron to keep J. Lo's waves intact as she performs. The result was bouncy curls that didn't budge throughout the performance, and the team loved it, so the pair stuck to it.
Dua Lipa's Grammy Chignon
Dua Lipa is known for her signature bob hairstyle, which she usually wears dark and sleek. Last year the British pop star elevated her look with a two-toned transformation courtesy of colorist Nicola Clarke.
Appleton took full advantage of the fresh hair transformation and created a structural hairstyle for the singer. Beauty lovers couldn't help but gush over the sleek hair moment on the Grammys red carpet.
Kim Kardashian's Color Changes
Whenever Kim Kardashian has a major hair color transformation, we know Chris Appleton is the mastermind. Somehow the stylist manages to get Kim to experiment with her hair more than anyone else.
In Chris's care, Kim has dyed her hair platinum blonde, a cool brown tone, and has even tried pastel wigs. Appleton recently gave Kim a sizzling hot red hair transformation that made the color trend for weeks.
Ariana's Ponytail
Ariana Grande's signature ponytail just wouldn't be the same without Chris Appleton's touch. The celebrity hairstylist caught Grande's attention after posting his work on Cristina Aguilera on Instagram.
Since becoming Chris's client, Ariana's ponytail has been sleeker than ever in all its variations. Appleton encouraged experimentation with color and more accessories and extensions for this signature ponytail.