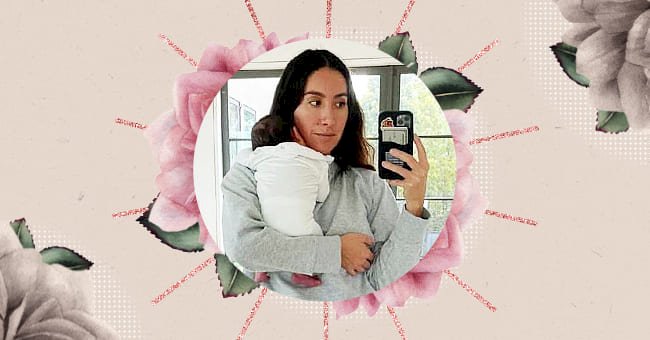 Celeb Hairstylist Jen Atkin Welcomes First Baby Via Surrogate
Living just outside the limelight can be just as rewarding as living in the spotlight purely because while you're exposed to all the glitz and glam, you have the opportunity to step back and stay lowkey for a while.
During Khloe Kardashian and Kylie Jenner's pregnancies, there was constant speculation about whether the reality stars were pregnant or not. At one point, Kylie Jenner mentioned that she had helicopters flying over her home, trying to determine whether or not she was pregnant.
For this reason, it is lovely to be semi-famous. Famous enough that people get excited about your baby being born, but not famous enough that the entire nine months was thoroughly documented.
Jen Atkin
You have seen Jen Atkin's work everywhere. Even if you don't know that you see it, if it is a celeb's hair, it's most likely Jen Atkin's work. Atkin has worked extensively with the Kardashians and Chrissy Teigen.
Atkin has also worked with many other celebrities, such as Dua Lipa and Hailey Bieber. She has done hair for reality TV shows, red carpet events, and photoshoots worldwide and has made a name for herself in the industry, which will not be forgotten easily.
Atkin is married to another celeb favorite, photographer Mike Rosenthal. The pair began dating in 2011 and got married in 2016. Until now, there has been no mention of wanting a child, but as Atkin said in her Instagram post, "never say never".
Jen Atkin announced her son River Julien Rosenthal's birth via Instagram, giving his birth weight and birth date. She captioned the photo, "Never say never". The hairstylist and Ouai founder decided to freeze embryos in 2015.
Baby River was welcomed via surrogate, and the messages of congratulations from stars worldwide have flooded into the comments section of Atkin's Instagram post. Among them are messages from Kendall Jenner, Emily Ratajkowksi, and Jesse Tyler Ferguson.
Atkin has asked that in place of gifts for the baby, that people donate to Baby2Baby, an organization set up to help families in need. The organization helps to provide food, diapers, and other essentials to families living in poverty.