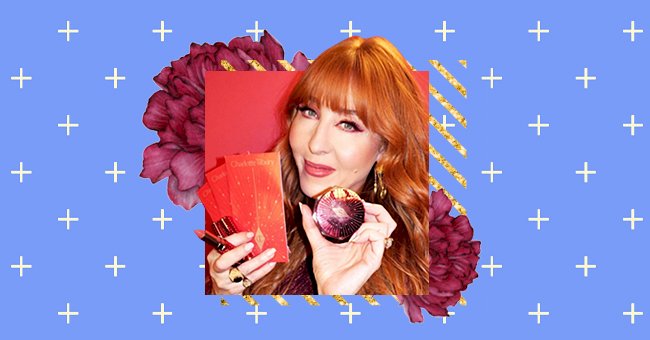 Celeb Makeup Artists That Traded In Their Brushes To Run Their Empires
Now and then, there are talented makeup artists who become as famous as their clients. These celebrity makeup artists make names for themselves and start successful empires as a result.
Celebrity makeup artists are talented and skilled enough to make any star look effortlessly glamorous. The best artists even end up having signature clients and look that they can achieve on people.
Although we're sure, their rate cards may prove their worth, most successful artists step out and run businesses. Take a look at the celebrity makeup artists who traded in their tools to run cosmetics empires.
Huda Kattan
Huda Kattan is a global beauty sensation best known for her successful makeup line Huda Beauty. The superstar makeup artist entered the makeup artistry scene in Los Angeles before moving to Dubai in 2006.
Huda's early clients included the likes of Eva Longoria and Nicole Richie. Kim Kardashian was one of her beauty brand's earliest supporters, and now it is a multimillion-dollar business with a considerable fanbase.
Charlotte Tilbury
Charlotte Tilbury recently sold her beloved brand for a billion dollars, proving that hard work pays off. Tilbury launched a Youtube channel and a blog in 2012 with her brand, which quickly gained fame.
Charlotte's resourceful use of her celebrity network and the allure of her talent shot her brand up to fame. Charlotte Tilbury has won over two hundred awards for her makeup line since its launch.
Pat McGrath
This iconic makeup artist launched herself into the London beauty scene with no formal training. Pat McGrath can attribute her success to pure talent, passion, and resilience, which is admirable.
The legendary artist developed a cosmetics line with Giorgio Armani, thus leading her to start a brand. In 2015, Pat launched Pat McGrath Labs, famous for its selection of bold colors and textures.
Mario Dedivanovic
Mario is best known as Kim Kardashian's longest collaborating makeup artist. For a decade, he worked with Kim and revolutionized full glam makeup looks forever with his work with the reality television star.
Mario's influential signature contour, smokey eye, and neutral lip look bolstered him as a sought after artist. The prominent artist now has a makeup line, a collaboration with Kim, and a beauty reality TV show.
Lora Arellano
Lora's schedule is never empty with clients like Rihanna, Serena Williams, and Iggy Azalea. Her work with these high-profile stars earned her enough of a fanbase to launch her successful makeup line, Melt Cosmetics.
Lora's makeup style is bold and exciting, with subtle pops of color to keep things youthful. Her themed makeup looks are also a selling point for the artist who incorporates creativity into her brand.