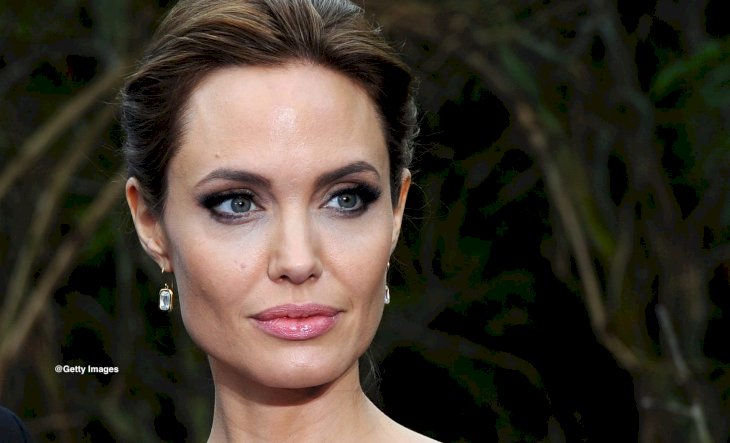 5 Angelina Jolie Movies That Everyone Should See at Least Once
Legendary actress and international icon, Angelina Jolie turned 45 on June 4. She has acted across a variety of genres including action and animation.
To celebrate her hard work it seemed only fitting to show appreciation for her movies. We have compiled a list of five epic movies that will leave you in awe of Angelina's impeccable acting skills.
1. Lara Croft: Tomb Raider (2001)
"Lara Croft: Tomb Raider" is often referred to as one of the greatest video game movies of all time. Angelina Jolie plays the main character, Lara Croft.
The film puts emphasis on the fact that a woman was the lead role. Though this was not a new concept as movies like "Aliens" also had a female-led performance it was one that lingered in the minds of fans.
2. Mr. and Mrs. Smith (2005)
The movie that will always be remembered for bringing Angelina Jolie and Brad Pitt together as a couple is none other than "Mr. and Mrs. Smith." However, the Doug Liman directed action-comedy is actually a very good story as well.
Telling the story of a bored husband and wife who are assassins in competing agencies, it spins an intriguing tale of deceit and love after they are given orders to eliminate each other. While Brad Pitt's performance is good, Jolie steals the show.
3. Maleficent (2014)
Disney's mission to recreate old classics as live-action films have born many legendary films. Amongst them is "Maleficent" which is the retelling of Sleeping Beauty. However, it is different from other live actions as it has a massive plot twist.
Instead of being from the viewpoint of the princess, "Maleficent" tells the story from the "villain's" perspective. Angelina Jolie portrays an impeccable version of the wicked witch, Maleficent. The film holds many subliminal messages that will leave a lasting impression on every viewer.
4. Kung-Fu Panda (2008)
Another great movie you can watch with your kids and also enjoy is "Kung Fu Panda." Angelina Jolie lends her voice to the character, Tigress.
The film is often considered a classic as it is one you can watch over and over and always enjoy. It tells the tale of a Panda, played by Jack Black, who becomes a martial arts legend and fights alongside the likes of Jolie's character, Tigress, who is the toughest warrior in the Furious Five, a band of expert fighters.
5. Girl, Interrupted (1999)
The film that bagged her an Academy Award for acting is none other than "Girl, Interrupted." Based on the memoir of a girl who stays in a mental institution, the film did not actually have Jolie in the lead role but rather Winona Rider.
However, Jolie plays one of the most interesting characters in the film. The brilliant actress portrayed a sociopath who uses her charm to get her way and eventually forms a bond with the main character that is both disturbing and sweet.