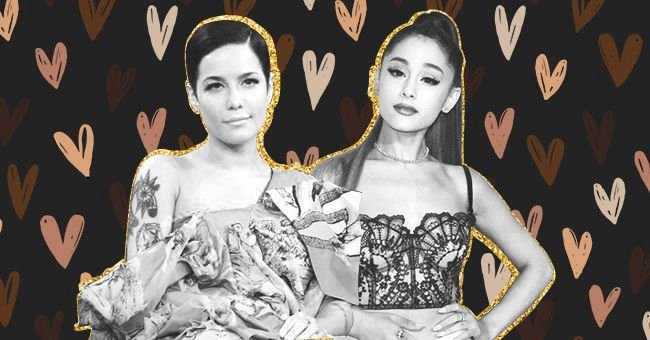 Celebrities Who Are Joining the Black Lives Matter Movement In Meaningful Ways
Across America, Black Lives Matter protests erupted after a video of then Minneapolis police officer Derek Chauvin, crushing George Floyd's neck with his knee. The video showed the victim begging for his life before succumbing to his injuries and passing.
His death sparked brought new light to the Black Lives Matter movement. Among the protesters, there have been many celebrities who are throwing their weight behind the movement and providing much-needed support to protestors. Here is a look at some big names who have made bold moves for the movement.
THE WEEKND
The Weeknd, aka Abel Tesfaye, has been a loud supporter of the movement ith multiple social media posts. However, he took it a step further recently and donated $500 000 to various organizations providing support for the movement.
He went on to urge other "industry partners and execs" to do the same. He also joined the rest of the music industry in the day of silent protest or #BlackoutTuesday and #TheShowMustBePaused to reflect on ways to provide support for the black community.
"Enough is enough. It's time to stand up for this. We can either sit and watch, or do something about it. The time is now. #blacklivesmatter."

read an older tweet made by the singer after the shootings of Alton Sterling and Philando Castile.
CHRISSY TEIGEN & JOHN LEGEND
Like the Weeknd, Chrissy Teigen and John Legend are long time supporters of the movement. In 2014, New York City saw protesters take to the streets after the death of Eric Garner.
The couple could not directly take part in the New York Protests. Instead, to show their support, they hired several food trucks to provide free meals for the New York City activists.
This year, they are once again plunging their wealth into helping protestors. After President Trump declared Saturday night "MAGA night" at the White House," Chrissy decided to donate $100 000 to bail out protesters.
However, 15 minutes later a twitter user called the protesters "rioters and criminals." In response, Teigen decided to donate another $100 000.
Halsey & Yungblud
Singer Halsey took a more hands-on approach to her support. She took to the streets and physically joined protesters.
She has dedicated her social media to document what she and those around her are experiencing on the ground. Amongst her posts are multiple videos of Los Angeles residents being injured by law enforcement officials.
Her ex-boyfriend, Yungblud, also hit the streets with her. He took a moment to tweet about the experience as well.
Halsey also revealed that Yungblud "literally ran exposed in front of rounds being shot to drag wounded people to safety without even thinking twice."
Cole Sprouse
Riverdale star Cole Sprouse also physically joined the protest. He was among a group of peaceful protesters arrested by Los Angeles police officials on Sunday.
"Peace, riots, looting, are an absolutely legitimate form of protest. The media is by nature only going to show the most sensational, which only proves a long-standing racist agenda,"

said Cole on Instagram.
Ariana Grande
Ariana Grande, her close friend, Doug Middlebrook, and boyfriend, Dalton Gomez are also on the ground. She joined protesters in Los Angeles armed with a "Black Lives Matter" sign.
The 26-year-old singer also drew attention to the peaceful side of the protest. Taking to her social media, she explained that "hours and miles of peaceful protesting yesterday that got little to no coverage."