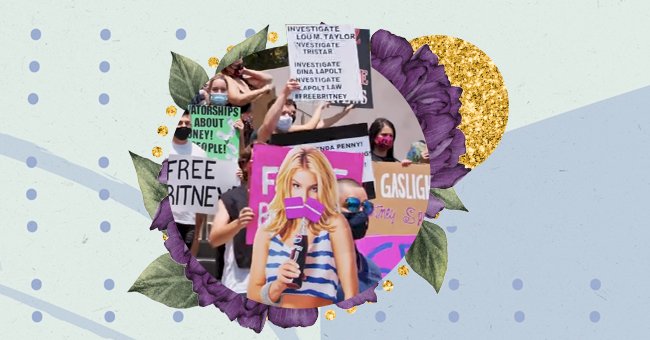 Celebrity Documentaries That Reveal Shocking Truths About Hollywood
Celebrity documentaries have become of the most prized documentary sub-genres over the last decade. Audiences are exposed to shocking celebrity stories through documentary filmmaking.
Hollywood is one of the most scandalous places in the world, fueled by a billion-dollar entertainment industry. Everything about Hollywood, celebrity, and the spotlight has been presented as glamorous until now.
Famous people have opted for honesty over the past few years, thus exposing their lives' realities. Take a look through a few celebrity documentaries that revealed the lives of our favorite stars behind the spotlight.
Excuse Me, I Love You
After an excruciating yet highly successful year, Ariana Grande sets out to go on tour again. Although fans don't get a deep look into Ariana's struggles at the time, audiences marvel at her strength to keep going.
Framing Britney
The media has had a tough time after realizing the impact they had on Britney Spears's meltdown. Fans were shocked to learn about the mistreatment Britney endured from the media and some family members.
This Is Paris
Paris Hilton is much more than a ditsy hotel heiress, and she reveals that in her Youtube documentary. We learn the harsh realities of Paris's upbringing away from home as a teen, which made her create her persona.
Katy Perry: Part Of Me
If you have any doubts about how strong pop stars genuinely are, then you should watch this documentary. A famous scene features Katy realizing her marriage has ended over text and performing for millions immediately after.
Surviving R. Kelly
R. Kelly was one of the most celebrated RnB artists until he showed his true colors. After decades of young girls coming out against the famous singer, R. Kelly's sexual abuse allegations are exposed by the victims.
Allen V. Farrow
Woody Allen has faced sexual misconduct allegations for years, and this four-episode series explores them. Allen recently denounced the documentary series, which unfolds disturbing details about the controversies.
Homecoming: A Film By Beyonce
A historical Coachella experience is caught on camera and shared with the world through this film. Beyonce gives fans a peek into her limit-pushing process and the collaborative efforts it takes to make history.
The Jonas Brothers: Chasing Happiness
The Jonas Brothers went from being a child star boy band to pop heartthrobs, but not without obstacles. 'Chasing Happiness' reveals the sibling band's origins, initial downfall and rebirth, and triumph.
Simply Complicated
Demi Lovato has struggled with addiction in the public eye since 2010. The former Disney star reveals details about her upbringing and her experiences and insecurities as a child star that led her to substance abuse.
Amy
Many are aware of Amy Whinehouse's tragic ending but aren't aware of her story. The documentary lets us in on an intimate journey through the singer and her addiction from her closest friends, family, and collaborator's eyes.