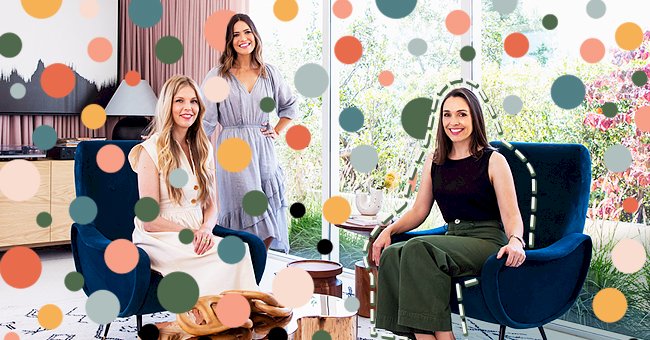 Celebrity Homes That Will Have You Dying To Redecorate Immediately
It is always lovely to get an inside look at how the rich and famous live. Many celebrity home tours give us décor element ideas that we probably can't afford.
Celebrity homes are gorgeous spaces with plenty of design and décor inspiration. The luxury mansions and condos are full of character and expensive state of the art pieces that we aspire to own.
We've loved looking into celebrity homes since MTV Cribs and can't get enough of their vast abodes. Whether it is a fully equipped home theatre or a look into the kitchen cabinets, we are all in for a viewing. The home envy is real, especially from our must-see selection of celebrity homes listed below.
Elsa Hosk's Soho Loft
Supermodel Elsa Hosk spent two years renovating her dream New York apartment. The airy loft has large windows that let the sun flood in beautifully, topped off with soft and homey decor.
Hosk told Architectural Digest that she curated furniture pieces to suit her style, and it shows. The model's home is as effortlessly beautiful as she is, with natural textures and neutral color palette.
Kendall Jenner's Cozy L.A Home
Kendall Jenner collaborated with Waldo Fernandez, Kathleen and Tommy Clements for her abode. Although Kendall had the help of top designers for her home, she was involved in every step of the way.
The model's house is full of character and great for entertaining friends and guests. There is also some cool contemporary art in many corners of the house to modernise its cozy aesthetic.
Cara And Poppy Delevigne's Playful House
Model Cara Delevigne and actress sister Poppy live together in a bold Los Angeles house. The space is true to their playful characters and has a variety of prints and vintage-inspired designs. Our favorite part of this home is the adult-sized bamboo double bunk beds in a jungle-themed room.
Alicia Keys And Swizz Beatz' Los Angeles Mansion
State of the art pieces, custom grand pianos and views galore! Alicia Keys' home with Swizz Beatz is a superstar dream.
The couple shares their colorful home with their children. The colossal home's decor is enjoyable and accommodating for guests of all ages.
Mandy Moore's Dreamy Home in Pasadena
Mandy Moore's home is a mix between 1950's décor and contemporary modern pieces. The sunny house has a mixture of masculine and feminine touches that tie its warm, lived-in feel together.
Although the colors in this home are light and bright, the house looks comfortable enough to enjoy. There's also nothing sterile about their gorgeous and summery pool and entertainment area.