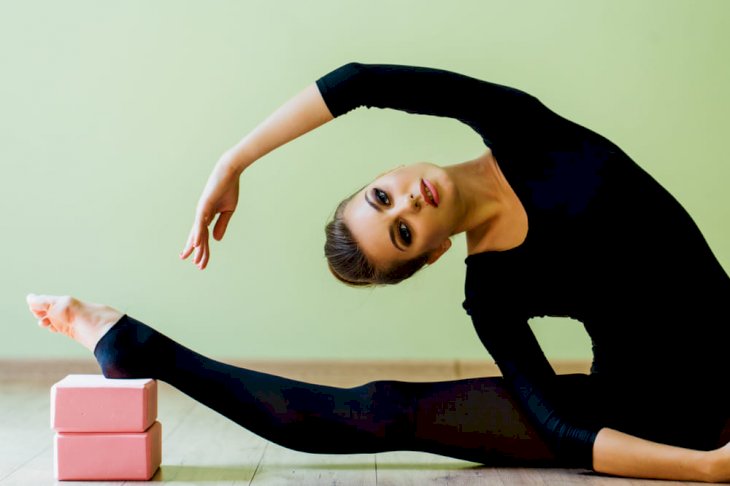 Celebrity Inspired Workouts That Are Perfect For Lockdown
Lockdown has seen many of us reeling as our normal daily routines and exercise schedules become distant memories. However, just because the gym is closed it does not mean you need to give up on your fitness goals.
In fact, many celebs are taking to social media to share their at-home routines to inspire their followers. From Sofia Richie's dance-inspired workout to Ashley Graham's at-home yoga session, here are five celebrity exercise routines to try.
1. Ashley Graham - Yoga
Plus-size model and television presenter, Ashley Graham welcomed her first child into the world on January 18, 2020. Throughout her pregnancy, the model had worked hard to stay fit by doing lots of yoga.
Thus, it came as no surprise when she continued her fitness journey after having her baby. The new mum isn't even letting lockdown hold her back and even hosted a live yoga session with her trainer on Instagram for her fans to join.
2. Nicole Scherzinger - Backyard Burn
Singer and actress Nicole Scherzinger also took to Instagram to share some workout tips with her fans. Her message encouraged fans to keep it simple.
She revealed that her home workout plan is inspired by personal trainer Glenn Higgins. The best part of this routine is that it requires no equipment and is perfect to do in the backyard.
3. Venus Williams - Crunches
Tennis star Venus Williams is an athlete in every way. Just because she can't hit the court during lockdown does not mean her training has stopped.
In fact, the stunning tennis player took to Instagram to inspire fans with her flawless bicycle crunches. She also encouraged fans to download the One Peloton app for more tips on how to stay active indoors.
4. Jacqueline Fernandez - Yoga
Another yoga lover inspiring her fans to take a calmer approach to fitness during lockdown is Bollywood actress Jacqueline Fernandez. The star is known for her amazing workout looks and stunning Yoga videos.
She is using her platform to encourage fans to mix stress relief with fitness during the lockdown. In one of her videos, she shows off a slow but effective yoga routine that promises to burn calories and reduce anxiety.
5. Lisa Rinna - Dance it Out
Days of Our Lives and Melrose Place actress Lisa Rinna is often known as the queen of dance. She's putting her moves to good use during the lockdown.
The actress is sharing a daily dance video on Instagram to inspire fans to squeeze in a booty shaking workout during the day without leaving the house. She firmly reminds fans that "Dancing Is Not Cancelled".