Celebrity Manicurists Nail Care Tips That Will Rescue Your Nails
Winter's bone-dry conditions and freezing temperatures often result in many of us having dry hands and brittle nails. No one wants to peel cuticles or chipped nails.
Thus it is important to pamper delicate nail beds and cuticles. Celebrity nail artists like Mazz Hanna, Tom Bachik and Gina Edwards have revealed celebrity worthy tips to take your nails from winter woes to stunning springtime statements.
1. Skincare Routine For You Hands
If you want to feel like a true star and give your hands the love and care they deserve, then you have to be willing to put in the effort. Celebrity Manicurist Mazz Hanna emphasizes that you should have a skincare routine for your hands with oils, scrubs, and creams.
"For an exfoliator, I love Oribe's Cote d'Azur Refining Hand Scrub. It smells divine and leaves my hands feeling super silky and smooth. I use this as part of my nightly ritual a few times a week before hydrating with my Carnelian Infusion Skin Salve a few nights a week before bed. It has vitamin E, natural beeswax, shea butter, and meadowfoam seed oil, which all work synergistically to create a protective barrier on the skin while simultaneously working to repair damage caused by transepidermal water loss."
2. Avoid Making These Mistakes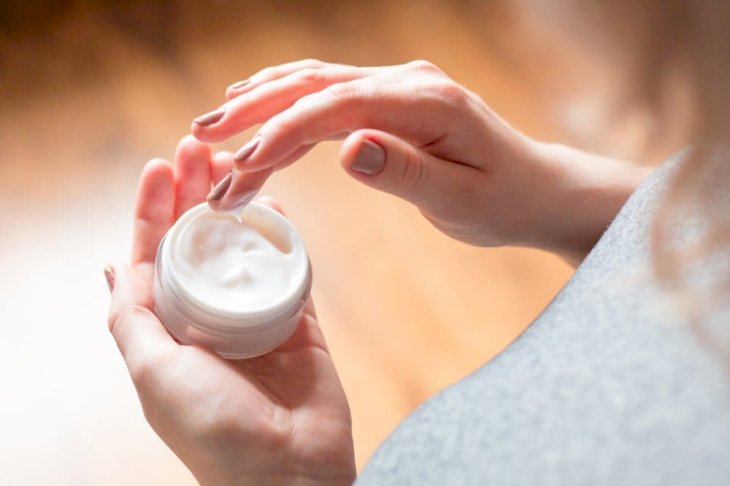 Shutterstock
Manicurist to Hollywood celebrities like Selena Gomez, JLo, Heidi Klum, Tom Bachik revealed that there are two mistakes he notices people make. The first one is that many people forget to hydrate their nails daily especially after using hand washes and antimicrobial sanitizers that can be drying.
He added that the second mistake people make is when they are trying to make their nails dry faster. He suggests that the key to quick-drying nail polish is to let the lacquer dry a minute or two before applying topcoat. Using a quick-dry topcoat too early can trap the wet polish underneath and end up extending the drying time.
3. Use Cuticle Oil
Give your cuticles and nails the love they deserve. On days when you aren't using polish or if your manicure is starting to look dry and drab, use cuticle oil to refresh how they look.
Manicurist Jin Soon Choi, who founded her eponymous nail line, revealed that cuticle oil will moisturize dry skin and breathe new life into your manicure. She suggests Essie Apricot Cuticle Oil, "or if you don't have cuticle oil at home, olive or coconut oil will also work perfectly."
4. Wear Ridge Filler
Another great tip if you are opting to go polish-free to give your nails a break, remember to wear a ridge filler. This will transform your worn or rough nailbed into smooth surfaces.
This, therefore, will make them look healthier. Nail artist Naomi Yasuda recommends using one coat of Inglot Ridge Filler onto each nail as it has a natural matte finish leaving nails looking smooth and clean.
5. Use a Dehydrator Before Painting Nails
Tom Bachik told Vogue that to perfect a manicure at home he suggests using a temporary dehydrator. He suggests to first remove the old polish.
The temporarily dehydrate the surface of the nail with 90% isopropyl alcohol. He explained that the reason for this is that normal polish removers contain lanolin and other moisturisers that may hinder how new polish adheres to the nail.