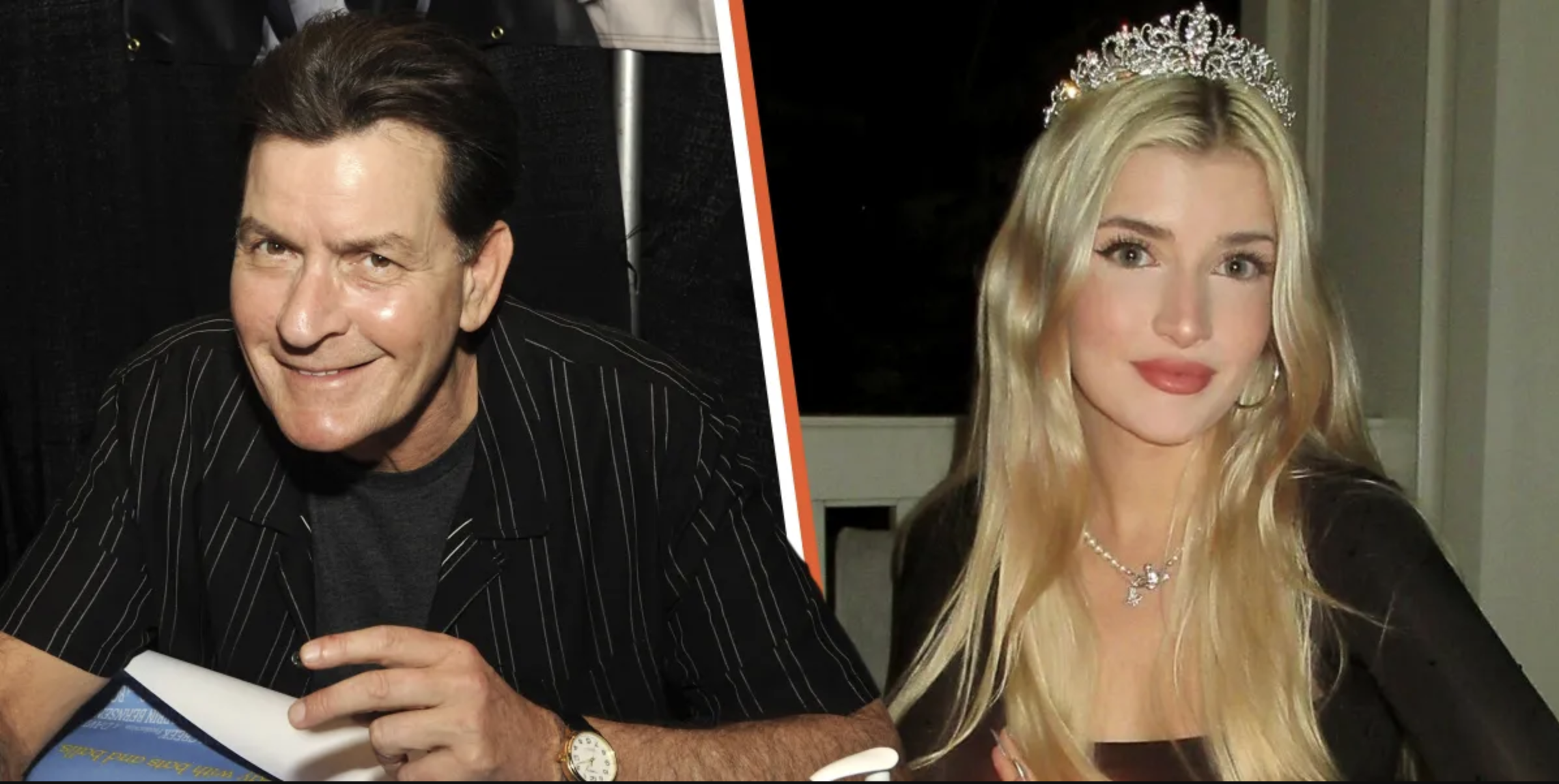 Charlie Sheen | Sami Sheen | Source: Getty Images | instagram.com/samisheen
Charlie Sheen's Daughter Sami Flaunts Her Curves in a Sheer White Dress at Coachella

Sami Sheen recently shared a gallery of her Coachella festival looks on social media, expressing nostalgia with the caption, "I miss it already."
Over the weekend, Sami Sheen, daughter of Denise Richards and Charlie Sheen, took to social media to share her experience at this year's Coachella festival. The 19-year-old posted several photos showcasing her various festival outfits.
In one photo, Sami is seen wearing a maroon crochet bikini top and maxi skirt, while in another she dons a white crochet long dress.
The young model also shared three images of herself dressed in a pink and white oversized football jersey, metallic cowboy boots, and a white bandana personalized with her surname and the number 11, which she revealed to be her lucky number.
The gallery also featured a candid photo of Sami holding hands with her boyfriend as they explored the festival grounds. Although she has not publicly identified her partner, she previously posted a photo of them sharing a kiss on April 9, with the caption "Mon amour."
Sami dropped out of high school and moved in with her father.
Sami concluded her Coachella photo series with a clip of Billie Eilish's surprise appearance during Labrinth's set for "Never Felt So Alone." The model appeared to be just a few feet away from the stage during the performance.
Charlie Sheen Enjoyed Time Spent with His Daughter
In March, Sami celebrated her 19th birthday, sharing various photos from her birthday weekend. These included images of her wearing a tiara and posing with a heart-shaped cake, walking with her boyfriend, taking a bathroom selfie in a blue cocktail dress, and horseback riding on the beach.
It remains unclear whether Sami spent time with either of her parents on her birthday. However, Denise Richards, who starred in "The Real Housewives of Beverly Hills," took to social media to share a heartfelt message for her daughter, expressing her love and pride. She said:
"Happy Birthday, my beautiful Sami girl! I love you so much & I am so proud of you, and your heart is even more gorgeous. I love you so much. Happy 19th Birthday!!!! I love you."
In the past, Sami Sheen has been open about her struggles with her family dynamics. At the age of 17, she claimed on TikTok that she felt trapped in her mother's home with stepfather Aaron Phypers.
Following this, Sami dropped out of high school and moved in with her father, Charlie Sheen. The "Anger Management" actor confirmed to Us Weekly through his representative that they were enjoying their time together, pursuing a GED. "We're having a ball. GED here we come!" he told Us Weekly.
According to a source close to the family, Denise Richards had implemented "normal rules" that her daughter refused to follow. Charlie Sheen, however, reportedly did not "support implementing" his ex-wife's rules the enforcement of his ex-wife's rules.
The former couple separated in 2005 while Denise was pregnant with their younger daughter, Lola Sheen.