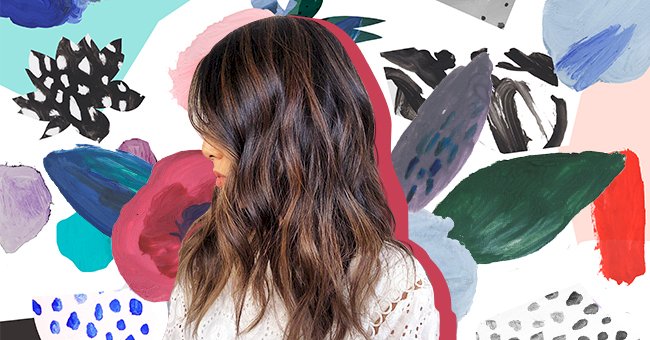 Chocolatey Toned Balayage Ideas To Suit The Fall Season
Quarantine has forced us to miss several hair appointments over the past few months. Many of us cannot wait to freshen up our hair looks for fall.
Fall is the season for the hair update we have all been looking forward to lately. Current hair trends also encourage subtle changes that won't require constant touch-ups. This easy maintenance route is ideal for the uncertain times we are living in right now,
Colorists and stylists promote the hand-painted highlight look for women who want a shift this season. A dark rooted brunette with light balayage is a simple and beautiful way to brighten up your hair this fall. The perfect color combination is available for anyone, simply look through our list of color options below.
Chocolate Chai
IGK Salons colorist, Stephanie Brown, coined the term 'chocolate chai'. Stephanie likens this soft color to faking the highlight's you would get from a summer at the beach.
To achieve this look the natural dark roots are left as is and highlights are painted at the end of the hair. Midshaft and face-framing pale brown highlights are also added and voila! You have a new head of hair to enjoy.
Spicy Chocolate Chai
This color is chocolate chai, but warmer. The balayage is performed the same as the style mentioned above, with warmer brown highlights reflecting blonder highlights. This hair color looks like a chai latte with a little extra dash of cinnamon and a hint of cayenne pepper.
Golden Honey
Women with lighter hair tones are not left out of this balayage transformation. Colorists encourage a seasonal transition for the brighter blondes to a warmer honey tone in autumn. Growing roots can be left untouched except for adding dimension and tone to the overall balayage.
Cinnamon Copper
This color is the spicy chocolate chai color's more fiery sister. The hint of cayenne pepper becomes a dash with a little bit of smoked paprika to achieve a crimson undertone.
There are many ways to blend this copper and highlight texture, so plenty of pre-salon research is ideal. Gather as many images as possible for your colorist to find a tone that will look most natural on you.
Smoky Cocoa
This balayage brightens up black or very dark brunette base colors for the fall. Colorists paint in highlights that are a shade or two away from the natural brunette to achieve this subtle chocolate hue.