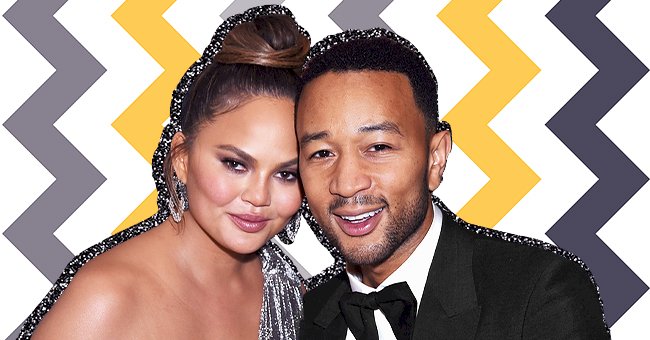 Chrissy Teigen Gets Candid About Her Devastating Loss
Chrissy Teigen has always been candid about all aspects of her life. The cookbook author and mother recently announced some devastating news to her fans.
Chrissy Teigen and husband John Legend are not afraid to let fans into their everyday lives. The couple often shares content that makes fans feel closer to them on a personal level.
Getty Images
The mother of two previously announced that she and John Legend were expecting a third baby. The exciting news came as a surprise to both parents, but soon their joy would turn into heartbreak.
Leading Up To The Incident
Chrissy learned about her pregnancy during a pre-surgery check-up earlier this year. She and her husband, John, were elated to share the news to the world and did so beautifully in a music video.
The couple went through IVF treatments to conceive their two children, Luna and Miles. This recent pregnancy was a miracle for the doting parents until excessive bleeding landed Chrissy in hospital.
The Heart Wrenching Instagram Post
On Wednesday, Chrissy revealed that her baby's battle with blood loss came to a devastating end. The mother of two wrote an emotional recollection of the events for her friends and fans on her Instagram.
"We are shocked and in the kind of deep pain you only hear about, the kind of pain we've never felt before. We were never able to stop the bleeding and give our baby the fluids he needed, despite bags and bags of blood transfusions. It just wasn't enough."

Says Chrissy Teigen
The black and white images showed grief-stricken Chrissy cradling her baby, with John by her side. She also shared that they had named the baby 'Jack' before he was born, and expressed her sorrow to him.
Support From Friends
In the post, Chrissy conveyed gratitude towards family and friends for their pleasant wishes and prayers. Celebrities stepped up and displayed their support by commenting on her post and tweeting their love.
"Thank you to everyone who has been sending us positive energy, thoughts and prayers. We feel all of your love and truly appreciate you."

Says Chrissy Teigen
Touching messages to the couple and their baby Jack filled timelines in an emotional display of support. Many praised Chrissy for being candid at such a tragic moment in her life.
Chrissy's openness about the tragic situation normalizes a loss that affects many women around the world.