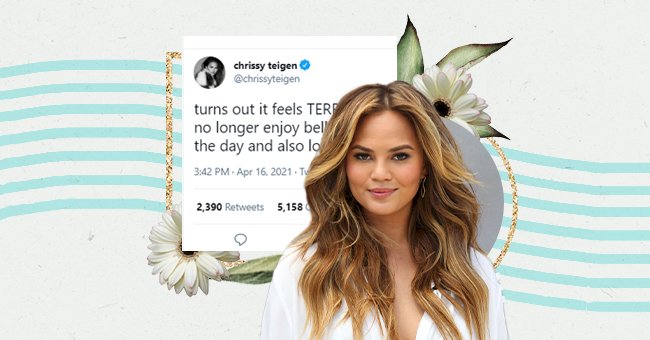 Chrissy Teigen Returns To Twitter
We were all saddened to hear the news that Chrissy Teigen was leaving Twitter. Her jokes and clapbacks had everyone on their toes, and she was hysterically funny. Most of the time, she had us in stitches with her tweets.
However, it is understandable that social media can become an extremely toxic place, especially for celebrities whose lives are constantly scrutinized anyway. While we were upset about Teigen's Twitter departure, we all had a level of understanding surrounding the situation.
We didn't have to wait very long to see the clap back queen back on our social media feeds, though.
Twitter Torment
Back in March, Chrissy Teigen took to Twitter to announce that she would no longer be using the platform as it had become something negative in her life. She explained that it was "no longer serving her," and she knew that it was time for her to call it.
She suspended her account, much to the dismay of her many Twitter followers and fans, and it was unclear when (or if) she would ever re-enable her account so that she could share her fun anecdotes with the world again.
During this time, her husband, John Legend, made a tweet on Chrissy's behalf. The tweet might have been the first clue the Teigen was missing the platform and the many people she interacted with.
Guess Who's Back
It's been three long weeks without reading a Chrissy Teigen tweet and chuckling at both how relatable it is and how funny she can be without even trying, but we can rejoice once more because Chrissy is back and better than ever.
Chrissy announced her return to Twitter by tweeting that she did not enjoy silencing herself, losing 2000 friends at once, or missing the chance to belly laugh every day at the funny things she came across on Twitter.
We are so excited to see some tweets from Chrissy that are sure to brighten our day. Hopefully, the platform will serve her more positively this time and provide her with everything she missed. It's good to have you back, Chrissy!