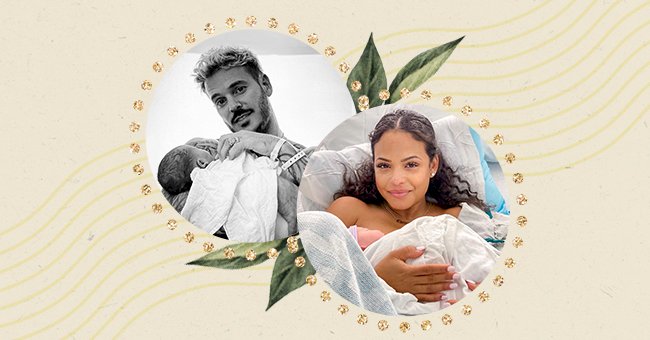 Christina Milian Welcomes 3rd Baby
Any time a celeb gives birth to a happy and healthy baby, it is exciting for their fans. Still, it is inspiring when that celeb appears to finally be in a healthy and loving relationship with the father of their child.
While this is not always the case in Hollywood, it has been seen on odd occasions, and the latest Hollywood baby announcement is a shining example of this. Christina Milian and her boyfriend Matt Pokora have given us hope that love still exists.
The couple welcomed their second baby into the world on April 24th, and we are so excited to share the news with our readers.
Milian and Matt
Christina Milian and her French boyfriend Matt Pokora had already welcomed a baby boy last year and announced the news via Instagram. Milian posted about her pregnancy and the baby's birth in English, and Pokora did the same thing in French.
The pair seemed ecstatic about their family growing, and Milian expressed how much she loved being at home during the coronavirus pandemic. It gave her time that she would never have had with her family otherwise.
During their time at home, Milian taught her 11-year-old daughter, who she shares with ex-husband The-Dream, how to cook and clean and do basic housework but with a modern twist. She shared these lessons in a Facebook Watch series which she entitled 'What Happens At Home'.
Baby Kenna
Just a year and a half after welcoming their first child together, Pokora and Milian have once again taken to Instagram to announce the birth of their second child together, a baby boy named Kenna. Milian announced her pregnancy four months ago and has now announced Kenna's birth.
Once again, Pokora also announced the baby's birth in French on his Instagram page. The couple seems to be very much in love both which each other and their children. Pokora said that Milian has been incredible with their sons, and Milian called Pokora a king on her Instagram post.
We wish the party of five nothing but health and happiness throughout their lives as a blended family.