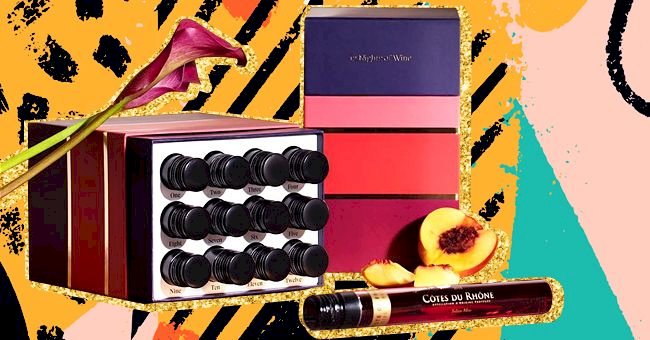 Christmas Shopping: 5 Epic Advent Calendars For Adults
We may be a bit premature with all the Christmas shopping talk, but we need the holiday cheer. The most exciting part about the jolly holiday is all of the Christmas day anticipations.
Advent calendars are a fantastic way to start your Christmas countdown and gifting. Although most chocolatey advent gifts are more suitable for children, adults still deserve to get in on the fun too.
Thankfully, some awesome companies make oddly specific advent calendars for adults. We've listed five of our favorite offerings that you could buy to gift to a friend or yourself.
Bonne Maman 2020 Advent Calendar
Nothing screams' adulting!' like having a selection of preserves readily available in your pantry. Bonne Maman offers a 24-day advent calendar that contains a variety of tiny french preserves.
This Advent calendar sells out every year, so it's worth all of the hype. You can save all the jars for a lovely Christmas brunch or treat yourself to a decadent croissant every day until Christmas day.
Vinebox 12 Nights Of Wine Box
This wine-filled holiday set is the answer to all of our prayers for 2020 the Holiday season. If anything can fix this mess of a year, it's a beautiful gift box filled with an assortment of wine.
It would be best to purchase this lovely set early this year as we predict that it will sell out very quickly. We've all been through some weird times this year; it's time to celebrate with some vino.
David's 24 Days Of Tea
David's Tea has brought back their best seller advent calendar that every tea enthusiast will appreciate. The calendar contains twenty-four festive tea blends that quickly put anyone in the Christmas spirit.
Fans of green tea are also in for a treat this year, courtesy of David's Tea. The company also offers a matcha advent calendar set, so no tea lover is left unsatisfied this Christmas.
Flaviar Whiskey Advent Calendar
Flaviar caught our attention at 'twenty-four sample bottles of whiskey". This advent calendar is the ideal gift for any of your whiskey-loving friends or family members.
The holiday spirit is always best when elevated by a little bit of liquor. The Flaviar advent calendar also comes with a whiskey glass to top off this perfect pre-Christmas gift box.
Kiehl's Limited Edition Skincare Set
This luxurious skincare advent calendar is one of the most anticipated items during the holiday season. Everybody wants to get their hands on the fantastic little products in the calendar.
The packaging by artist Maïté Franchi is so superb that you don't need an additional gift box. This advent calendar is also a great purchase deal as the skincare items are worth over $200.