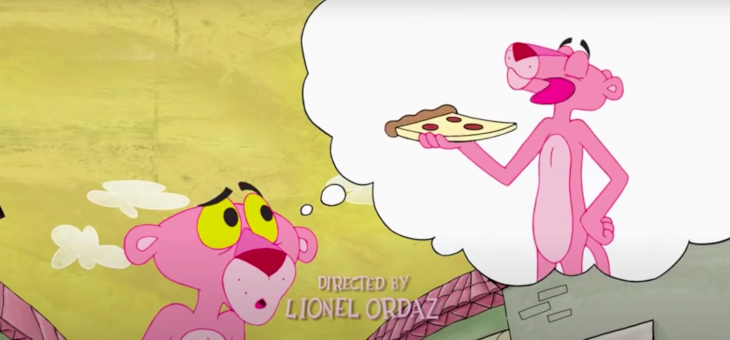 Classic Cartoons That Will Leave You Feeling Nostalgic
Feeling cooped up, depressed, stressed, or just need to take your mind off life and its complications for a bit. Instead of grabbing the remote and flipping through news channels and reality shows, why not try out something new or really old.
There is nothing like having a good laugh at the end of a busy day or when trying to reduce stress levels while working from home. Whatever your excuse is, indulge your imagination for a bit. Try these must-watch cartoons of yesteryear.
The Pink Panther Show (1969–2011)
The classy panther with pink fur and the mannerisms of an English aristocrat has many hilarious misadventures. He usually stumbles into a difficult situation and then stoically endeavors to make the best of it. The Pink Panther outwits those who annoy him with clever tricks.
Popeye the Sailor (1960 –1962)
Popeye's made his movie debut in 1933, but it was in the 1960's hat Popeye cartoons were screened on American television. The cartoon depicts a scruffy little sailor with bulging forearms and a squinty eye, with a pipe in his mouth.
He is always ready to fight, usually beating up Bluto and saving Olive Oyl. His secret weapon is a can of spinach, which gives him his superhuman strength.
The Simpsons (1989 – present)
The animated sitcom is about the antics of a dysfunctional working-class family in the misfit city of Springfield. Though we're not exactly sure where Springfield is, we feel right at home at 742 Evergreen Terrace.
Homer is the oafish beer-loving father, and Bart, the ten-year-old underachiever (and proud of it) son, are the stars of this show. There is some serious social satire at play in this cartoon which has helped it stay relevant throughout the years.
Looney Tunes (1960 – present)
"Looney Tunes" started at the movies in the 1930s and had countless TV incarnations. Bugs Bunny, Daffy Duck, and Co. have such an enduring appeal that their slapstick antics are pop-culture mainstays.
With an extensive cast of beloved characters such as Tweety and Sylvester, Road Runner, and Wile E. Coyote, and Yosemite Sam, among others, the show has successfully entertained fans for years. The show continues to be popular and it will be a long time before fans say "That's all, folks!"
Peanuts(1965 – present)
An offshoot from Charles M. Schulz's comic strip, the Peanuts gang is now a TV fixture. The show inspired numerous spinoffs.
There are ongoing replays of holiday specials like "A Charlie Brown Christmas," where the pessimist Charlie Brown discovers the spirit of Christmas Day, and "It's the Great Pumpkin, Charlie Brown." The adventures of long-suffering Chuck, beagle Snoopy, and their friends define what happiness is.
The Flintstones (1960 – 1966)
This prehistoric comedy proved that cartoons could succeed in primetime. It follows the misadventures of two modern-day Stone Age families, the Flintstones and the Rubbles.
Their exploits lasted six seasons and inspired dozens of remakes, spinoffs, and specials — and even two live-action films. "The Flintstones" are providing several generations with a "yabba dabba do" time.
Scooby-Doo (1969 – present)
When the original "Scooby-Doo, Where Are You!" cartoon was released, no one guessed that an animated comedy about four eclectic humans and one cowardly, always hungry canine would be popular. However, the group's clever investigating skills into paranormal occurrences have managed to hold audiences captivated for over five decades.
The group of teenagers and their dog, Scooby-Do, travel in their bright green van solving mysteries while on their way to and from regular teen functions. The original comedy morphed into multiple series and movies.