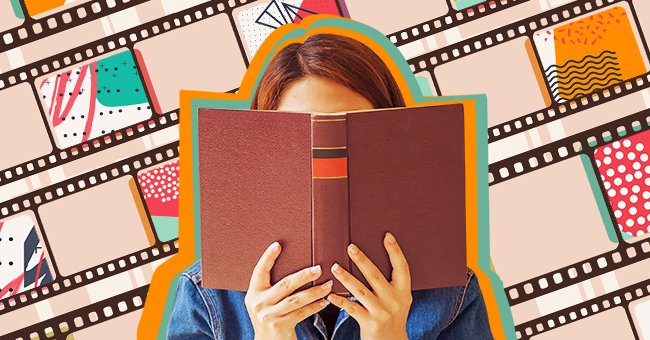 Classic Movies Based On Bestselling Books
The movies of today are all much of the same. Though they may be in 4D and have superior special effects, they lack a classy touch and the feel-good factor that came with old Hollywood movies.
Instead, look at classics like Gone with the Wind and The Godfather to understand the makings of a good movie. The storylines, often based on bestseller books, were original, captivating, and left the audience rapt. Here are old movies whose intriguing best selling storylines have a timeless appeal.
Little Women(1933)
The original Little Women, directed by George Cukor, starred Katharine Hepburn. It was based on Louisa May Alcott's 1868 novel of the same name. Little Women(2019) is the seventh film adaptation. Set in the 19th century, Little Women is a "coming of age" film that follows the lives of four sisters – Jo, Meg, Amy, and Beth March.
Their father is away serving as a minister to the troops during the American Civil War. The family struggles to make ends meet, with the help of Mr. Laurence, their kind and wealthy neighbor, and his high spirited grandson Laurie.
The 1933 film won an Oscar for Best Writing, Adaptation, while Little Women(2019) won an Oscar for the Best Achievement in Costume Design.
The Man Who Would Be King (1975)
The Man Who Would Be King, a technicolor adventure film, was adapted from the 1888 famous short story by Rudyard Kipling. It was directed by John Huston and starred Sean Connery, Michael Caine, Saeed Jaffrey, and Christopher Plummer.
It tells the story of Daniel Dravot and Peachy Carnahan, two English soldiers stationed in India who head off to Kafiristan to become Kings in their own right. The narrator in this glorious tale is given the name Kipling. The film was nominated for four Oscars.
The King and I (1956)
The King and I is an adaptation of the Rodgers & Hammerstein musical, based on the book by Margaret Landon. It was directed by Walter Lang and starred Yul Brynner, Deborah Kerr, Rita Moreno.
The film tells the story of a widow, Anna Leonowens (Deborah Kerr), who becomes a governess and English tutor to the children of King Mongkut of Siam (Yul Brynner). Anna and the king have a personality clash as she tries to teach the royal family about the English language, customs, and etiquette.
The King and I won 5 Oscars, including Best Actor in a Leading Role for Yul Brynner.
To Kill a Mockingbird (1962)
To Kill a Mockingbird, directed by Robert Mulligan, starring Gregory Peck as Atticus Finch, Brock Peters as Tom Robinson, and Mary Badham as Scout. The film was based on the 1960 Pulitzer Prize-winning novel of the same name by Harper Lee.
A small-town Alabama lawyer, Atticus Finch, sets out to defend a black man, Tom Robinson, who is accused of raping a white woman. Meanwhile, his children, Scout and Jem, spy on their reclusive neighbor, Boo Radley.
The film won 3 Oscars at the Academy Awards in 1963, including Best Actor for Gregory Peck.
Pride and Prejudice (2005)
Though it may not be an old classic, Pride and Prejudice, is based on Jane Austen's 1813 classic romance novel of the same name. Joe Wright directed the drama.
The story, set in Georgian England, is about five sisters - Jane (Rosamund Pike), Elizabeth (Keira Knightley), Mary (Talulah Riley), Kitty (Carey Mulligan), and Lydia Bennet (Jena Malone). When spirited Elizabeth Bennet meets the single, wealthy, and proud Mr. Darcy, sparks fly. However, Mr. Darcy finds himself falling in for a woman beneath his class. Can the pair overcome their own pride and prejudice?
Sense and Sensibility (1995)
Sense and Sensibility, a British period drama film based on Jane Austen's 1811 novel of the same name, was directed by Ang Lee, starring Emma Thompson, Kate Winslet, James Fleet.
The wealthy Mr. Dashwood dies and leaves the bulk of his estate to the son from his first marriage according to the rules of inheritance. His second wife and her three daughters are left poor.
Emma Thompson won an Oscar for Best Writing, Screenplay Based on Material Previously Produced or Published.