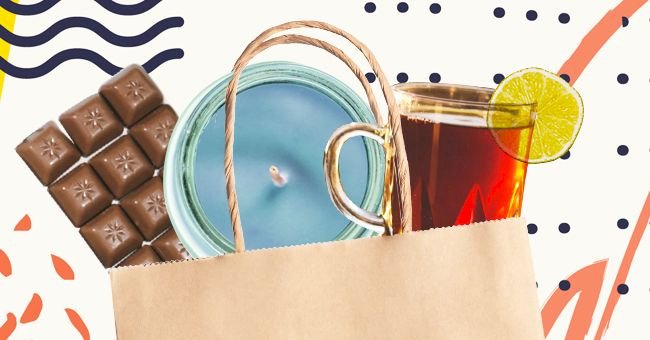 Clever Care Package Ideas To Make Your Friends Smile
The last few months have been a particularly testing time for all of us. It has left many of us feeling stressed out, sad, and mentally worn out.
However, there are some very simple ways you can help your friends and family feel a little better even if you can't physically see them right now. Adult care packages have become a super popular option to spoil those close to you. Here is a look at some of the best packages to consider.
Tea Gift Box
Price: $35.00
From oolong, green, and black teas, Brooklyn Tea has the perfect selection for the teapots in your life. Each special gift box includes 4 pouches of tea and an infuser.
The concept is great for beginners in the tea world to try out new flavors. However, it is also perfect for tea connoisseurs who are looking for something new.
Sending You Sunshine Gift Box
Price: From $28.00
Aimed at those who are craving a taste of outside and in desperate need of some sunshine, these adorable care packages from Natural Succulents are the perfect gift. Each package includes a pre-potted succulent.
They also include a gorgeous jar candle, and matches,. Customers also have the option to add small gifts like lip balm and bath bombs to the package for an extra cost.
Seattle Chocolate You're My Hero Care Package
Price: $42
Calling all chocoholic, this is the gift for you. Seattle Chocolate has created the perfect box for the lockdown blues called You're My Hero Care Package.
The box features a carefully curated collection of chocolates. Best of all, the products in the box are crafted by a woman-led company based out of Seattle that uses only sustainably sourced ingredients.
The company also gives back to the community through its Pink Umbrella Fund. The fund donates money to food banks in cities across the country.
Snack Boxes
Price: $13.95+
Not one for subscription boxes? Why not turn to Amazon for boxes filled with comforting snacks, granola bars, or candy.
There are many different options from snack food gifts to candy and chocolate and even mixed nuts. Best of all, if you're a prime member then you might even be able to score free two-day shipping.
Book Subscription
Price: $89.99
Perfect for the bookworm in your life, Book of The Month club offers amazing gift boxes to restock their shelves with some new reads. If you really want to spoil them, why not get them a three-month subscription.
The site allows users to choose their genre for each month with options like thrillers, romance novels, contemporary literature, and historical fiction. The book is then paired with must-haves like fuzzy socks, chamomile tea, and a DIY bookmark.
Man Crate
Price: From $59.99
Buying gifts for the special man in your life is extremely difficult. Not only are they hard to find they're usually insanely expensive. Ahem, car parts, and perfume, I'm looking at you.
However, that's where Man Crates steps in. The site boasts that they know guys, and what they really want. They curate boxes with unique gifts that'll leave your man feeling super special.