Comfy & Stylish Swimsuits For Those With Bigger Busts
Shopping for swimsuits should be fun for all women, but unfortunately, that's not the case. Curvy women have had a tough time finding cute and comfortable swimwear since the garments were created.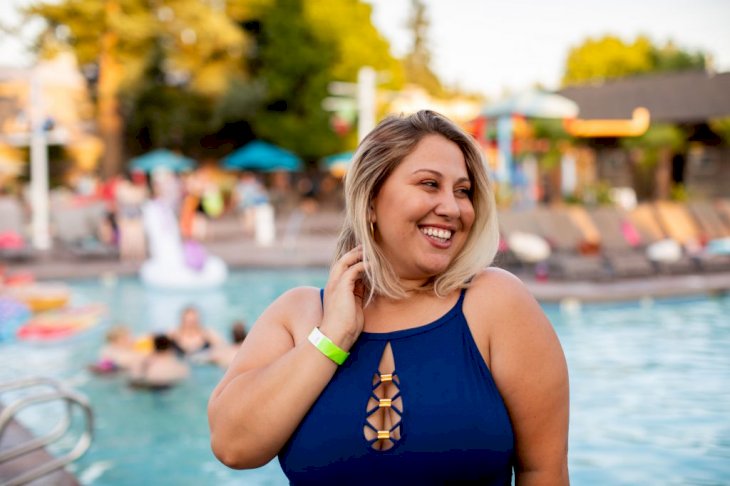 Photo by AllGo - An App For Plus Size People on Unsplash
Every woman should feel confident in their bathing suits instead of worrying about an accidental reveal. We've found some of the best swimwear items for women with bigger busts.
Beach Babe White Triangle Triple String Bikini
It doesn't get more iconic than the triangle bikini. Swimsuits for All offers the ultimate option for women with fuller chests.
The halter neck style offers full support and comfort while keeping the design sexy and cool. This slinky two-piece will have you looking ready for the cover of Sports Illustrated.
The Sidestroke One-Piece Swimsuit
An asymmetrical neckline isn't the busty girl's first pick for a flattering look. Brands usually get their designs completely wrong and fail to offer support for both breasts.
This one-piece is the single strap item of every well-endowed woman's dreams! The design ensures that everything sits in the right place at all times.
Escape One-Piece
The Escape one-piece is a favorite from the Miraclesuit store. The alluring design is available in multiple colors and prints to suit any woman.
Miraclesuit makes swimwear to compliment all shapes and sizes. Their designs enhance a woman's curves by securing all the right places.
Sporti Solid Underwire Bikini Top
Some ladies prefer to have the extra boost and assist of an underwire in their swimwear. This swimsuit offers that without compromising comfort.
This option also proves that getting bra-like reinforcement in swimwear doesn't have to cost a fortune. The sporty design is available in four colors.
Bingo One-Piece Swimsuit
This piece borrows from a design that was adored by many shapely women in the 1950s. The retro-inspired style is perfect for the modern pin-up girl. The Bingo one-piece also comes in many different prints and colors for a more youthful update.