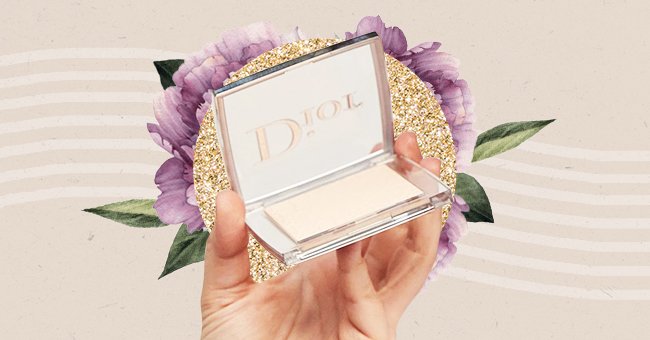 Current Reviews Of Dior's New Powder-No-Powder Appear Promising
Dior is the gift that keeps on giving. We love a brand that knows how to craft quality makeup products. Frankly, we are obsessed with the whole second-skin look, so when the luxury fashion house dropped a powder-no-powder, we were on the search for reviews.
Reviews from Allure place the product as the ultimate your-skin-but-better. If you despise powder compacts, this product is touted as the one to change your mind. Reviews suggest Dior's no-powder has inverted what you expect from standard powder.
Under Dior Backstage, the brand's makeup arm, Dior's Face and Body Powder No-Powder, is a buildable powder. It retails for $40 and comes in 10 shades that are crafted in a silky formula. However, is this powder for you?
What Shades Are Available
The shades range from fair to dark, inclusive of neutral undertones. More so, you may see that it has a slight shimmer with one look at the product, unlike other powder foundations. After Allure consulted cosmetic chemist, Ginger King explained,
"This formula has high levels of dimethicone, which is considered a skin protectant and gives a silky-smooth feel."

Ginger King
Reviewers also reported that the light texture of the powder. Many compact powders tend to be matte and cakey. Therefore, this unique lightweight texture means you have more control over the final finish.
What Is A Powder-No-Powder?
Reviewers also noted that the shimmer could be seen under direct sunlight. Furthermore, the texture was not too matte and gave off a natural glow. Once applied, the shades were a near-perfect match and were still buildable to medium coverage.
The no-powder, according to DIOR makeup's Creative Director, Peter Philips, contains a 'gellified' base. This base is quite transparent and infused with soft mother-of-pearl soft-focus pigments to give its signature glow.
How Is The Application?
Phillips says you can use this product alone, especially if you are looking for a second-skin finish. Furthermore, one reviewer confirmed this, adding that the foundation is excellent for one-minute makeup. Another added,
"I was a bit worried about shade matching and that the coverage would be too light or the formula would be too dry, but boy, was I wrong."

Gabi Thorne, Allure
Also, they reported that it is not matte and not cakey even with the application of multiple layers. The buildable coverage sinks into the skin. However, most note that if you have stubborn acne spots, the product does not entirely camouflage them but does cover other flaws.
What Are The Product Claims
To determine what the product delivers, we must look at what Dior claims. The brand touts that the product blurs imperfection and controls shine. Moreover, the powder is stated to give a natural glow, even out complexion and texture.
One reviewer advised using the product with Dior Backstage Face Brush as the brush is super soft and dense. Dior released the brush as an accompaniment to the compact. It's called Face Brush N°18 and picks up a good amount of product.
How Else Can It Be Used
You can go darker with the shade and get a sun-kissed complexion. Lastly, a darker shade can be used for contouring and bronzing. A pro tip is to use it under your cheekbones to accentuate or dust the cheekbones for a bronzing effect.
The product is also multi-purpose. Phillips suggests that you can use the product as a finishing powder. Use it after priming and over foundation for a flawless finish that will not move all day.