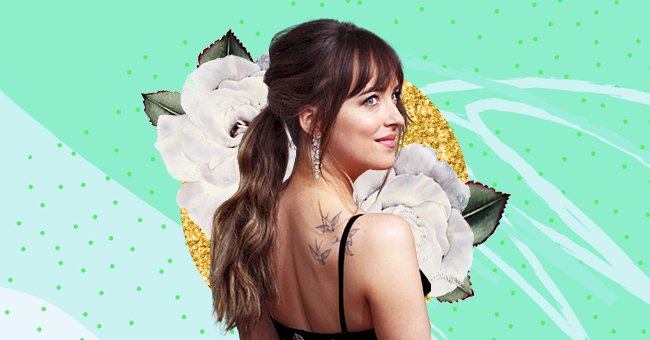 Dakota Johnson Opens Up About Her '11 or 12' Tattoos
Actress Dakota Johnson reveals she has about "eleven" or "twelve" tattoos, including inkings, that she says she regrets.
The thirty-one-year-old actress recently revealed her love for tattoos and that she has "probably eleven" tattoos in an interview on James Corden's "The Late Late Show."
And while she may love tattoos, she also expressed possible regret over some of them. But what's truly surprising is the number of tattoos that Johnson has all hidden, in plain sight.
Dakota Johnson Interview On "The Late Late Show"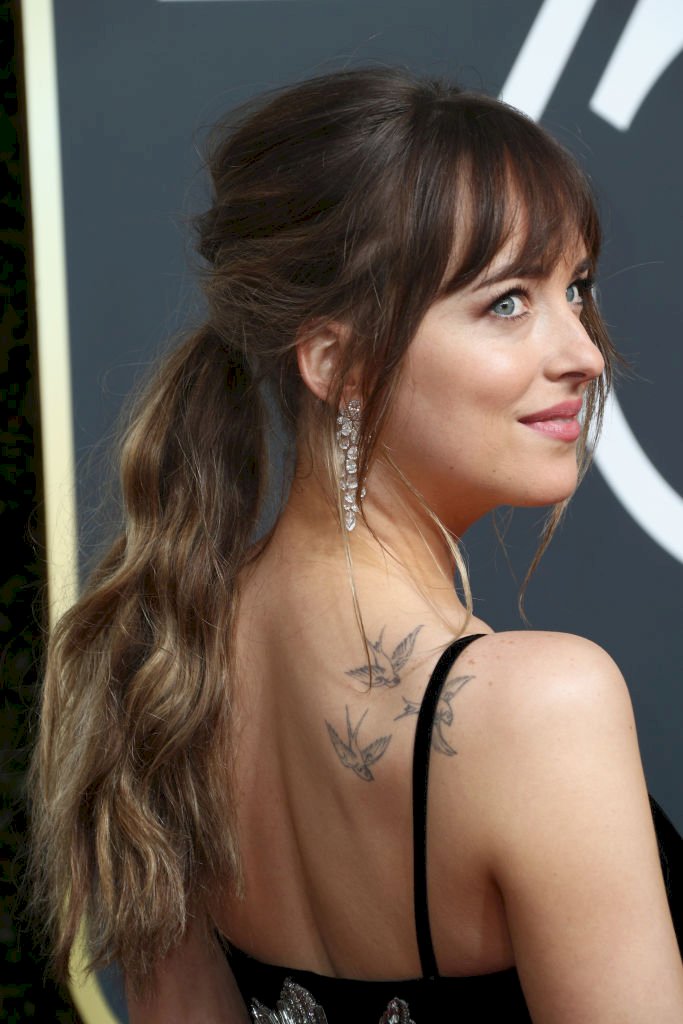 Getty Images
During the interview, Johnson let it be known that she has several tattoos, eleven or twelve but most probably eleven, she says.
To which James Corden deems right in the "tattoo fiend" zone. Expressing his surprise at the number of tattoos that Johnson has.
'Tattoo Fiend'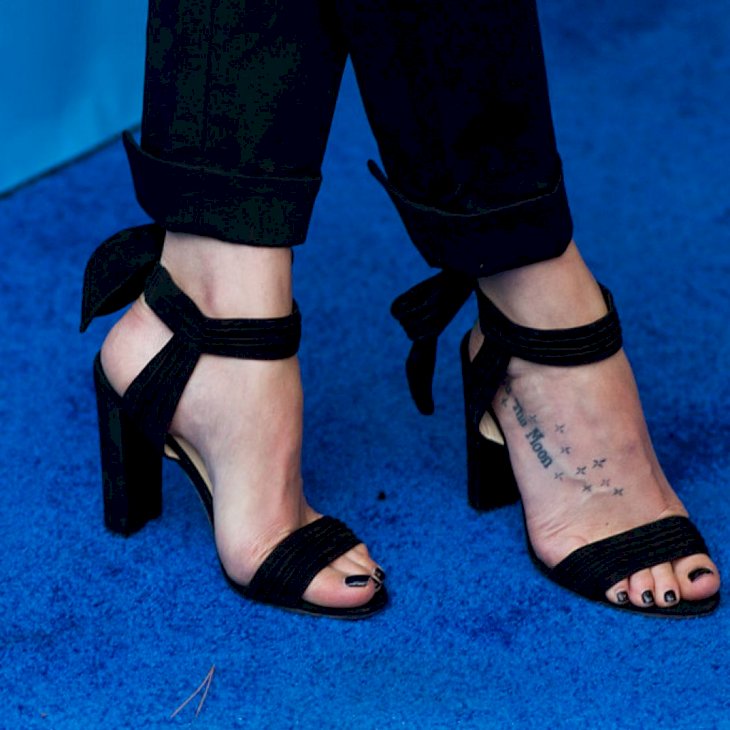 Getty Images
"I disagree. It's 2021. That is conservative."

Johnson disagrees that eleven tattos makes her a fiend.
"Page Six" reports that her and her boyfriend Chris Martin, have matching infinity designs. Additionally, she has the words "I love you" dedicated to the Coldplay singer.
Tattoo Regrets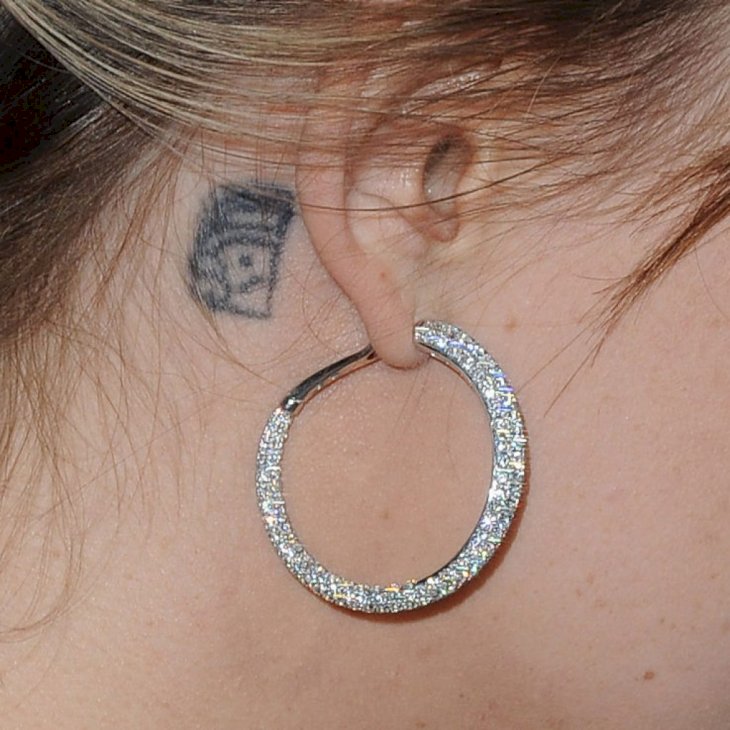 Getty Images
The actress vaguely the locations of her tattoos, revealing that she's got tattoos all over her body, including her arms and "some other random places."
However, she does tell Corden that there are some that she regrets because she finds them "too serious. Referring most specifically to her "Actions. Not Words" in Latin tattoo.
"Actions Not Words" Tattoo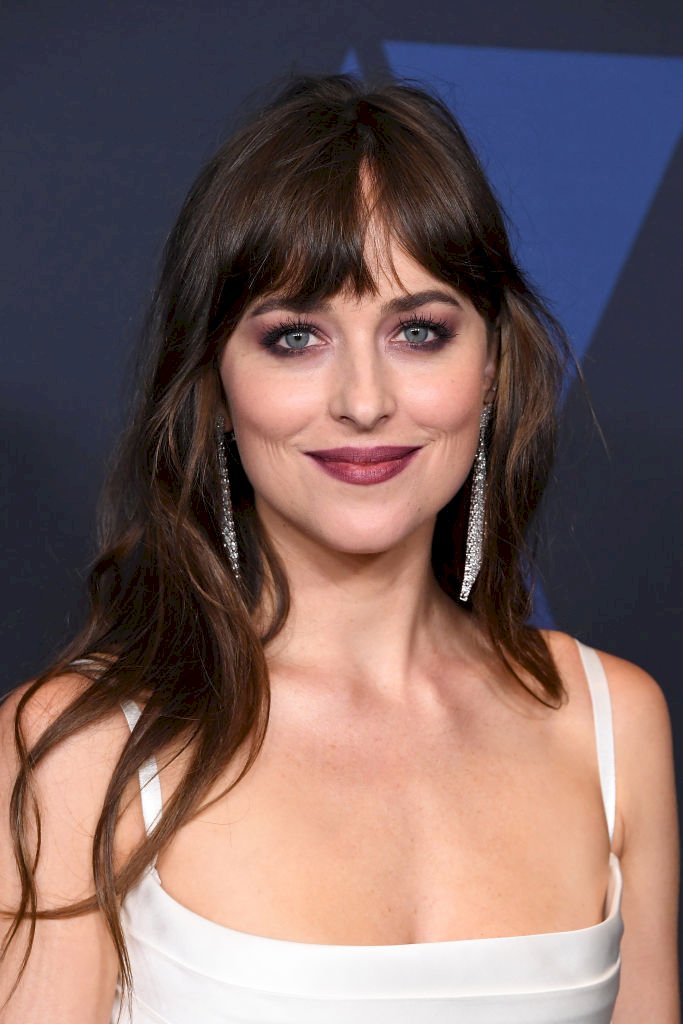 Getty Images
Johnson speaks candidly about how her "Actions not words" tattoo were words that her father would often say to her as an aspirational teenager. Her father also shared that he woud disown her if she got a tattoo. Her cool mom on the other hand, was the person who took her to get her first tattoo she shares.
"My mom took me to get my first tattoo. She also took me to get my belly-button pierced when I was like, fourteen, and she also got her belly-button pierced."

Johnson recalls.
Johnson's Other Notable Tattoos
She also has a dying sunflower, a small design behind her ear, three birds on her shoulder, and one on her foo among several others.