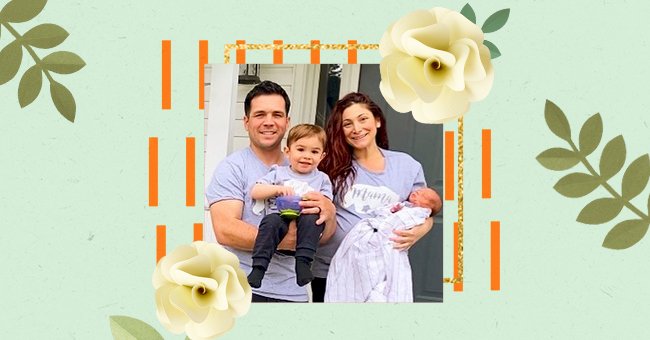 Deena Cortese Welcomes 2nd Baby
Deena Cortese from Jersey Shore is now a mama of two! She and her husband Chris Buckner on May 1.
Deena Cortese, the Jersey Shore star, has recently welcomed her second baby in the world. Cameron Theo, born healthy, weighing 7 pounds and 3 ounces and 20 inches long. Cortese shared her blissful day with her followers on Instagram and said how happy they were feeling with the arrival of Cameron Theo.
"He is such a little angel baby .. mommy is feeling well, and we are all so beyond happy, and we're bursting out with so much love .. our hearts are full! We can't wait until he meets his big brother tomorrow!!"

Deena Cortese
Cortese's second pregnancy was announced in October last year, and she said that CJ was getting a little brother on May 1. She shared the baby's sex on her Instagram with a blue cake during a Halloween-themed party. Then, in December, the couple revealed the newborn baby's name.
She has also recently shared how Cameron's pregnancy was so different from her first pregnancy. For the most part, the Cortese baby number 2 was "normal", and he was very calm. Opposed to the older brother, CJ, who got her sick from the moment she found out she was pregnant.
On her Instagram account, Deena Cortese shares loving and nurturing moments with her husband Chris and her older son, CJ. But since she's announced the new pregnancy, she started sharing the count down for the arrival of CJ's youngest sibling.
Around the 24th week, Cortese revealed on her Instagram her crave for sweets and thanked her husband for being so supportive.
"Mommy is craving lots of sweets, and I def feel bigger this time around… Daddy is being the best and being super helpful around the house, and as you can tell CJ is super excited for his little brother to get here! About 3 more months to go!"

Deena Cortese
Deena Cortese and her husband, Chris Buckner, got engaged in 2016 and then married in 2017. A year after her marriage, Cortese said to the Us Weekly in April 2018 that they would like to have three children. Will Cameron and CJ have a new brother or sister soon?