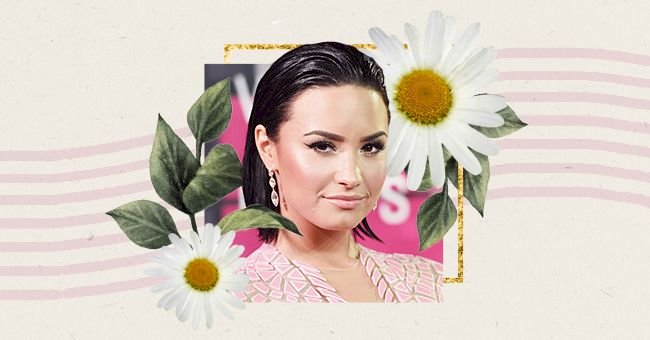 Demi Lovato Feels She Can Freely Express Her Sexuality After Ending Her Engagement
Demi Lovato has been through a lot over the past three years, but it has all brought her clarity. The 28-year-old star recently opened up about her life post overdose and failed engagement.
Demi Lovato entered the spotlight as a cast member of 'Barney And Friends' when she was only eight years old. The actress gained fame from the Disney channel and has lived under public scrutiny since.
Lovato has been through very public ups and downs in her career, but things are finally shaping up for the star. Read more to explore how Demi Lovato could live her truth after her overdose and ended her engagement.
Demi's Recovery Journey
Demi Lovato revealed where she is with her recovery journey almost three years after her overdose. The star told Glamour about how that moment changed her health, her self-image, and her relationships.
Demi, who started her recovery journey in 2010, revealed that taking control changed her life. The singer shares she could remove things that no longer make her happy, which improved her recovery.
"I am now making choices—for the day, and then the future—about what it is I want and what's going to make me the happiest,"

Says Demi Lovato.
Lovato will also share about her recovery journey in an upcoming Youtube documentary. 'Dancing With The Devil' will be Demi's second Youtube Originals documentary exploring her recovery and addiction.
On Realizing How Queer She Is
In March 2020, Demi entered a relationship with Max Ehrich which resulted in a quick engagement. The public romance may have been short-lived, but it allowed Demi to make some breakthroughs about her sexuality.
"This past year, I was engaged to a man, and when it didn't work, I was like, This is a huge sign. I thought I was going to spend my life with someone. Now that I wasn't going to, I felt this sense of relief that I could live my truth."

Says Demi Lovato
Demi explains that her recent breakup allowed her to explore her sexuality further. She shares that her failed engagement made her realize that she was 'too queer' to be with a cis heterosexual man.
Lovato shares that she has felt much more comfortable being intimate with women in the past. She also reveals that she is aware of how to identify her sexuality but will not share it with the public until she's ready.
Doing What's Right For Her
After her overdose, Demi spent time picking up the pieces to give herself the best life she could. The star changed her management team, started meditating and tending to her spirituality, and even bought a new house.
Demi reveals that finding balance played an instrumental role in a sustainable recovery over the last two years. She says that her life finally fell into place as soon as she found a balance that worked for her.
"A one-size-fits-all solution does not work for everybody,"

Says Demi Lovato
Demi also practices balance on the substance side of her life to avoid setting herself up for failure. However, she warns that her recovery process won't work for every addict and encourages autonomy for everyone.