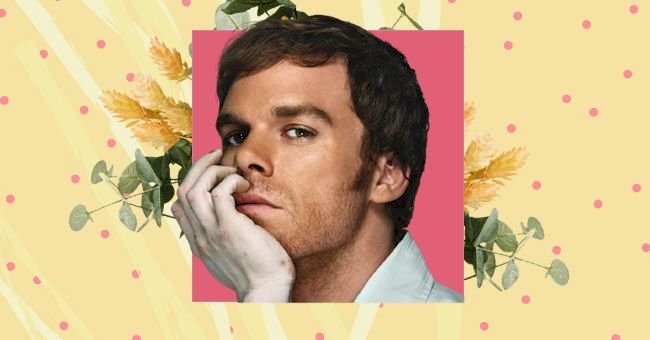 'Dexter' Set To Return To TV For A Limited 10 Episode Reboot
The 10-episode long series revival of our favorite serial killer drama is all set to premiere some time in Fall 2021. This limited series reboot edition will give us a glimpse into the later happenings of the rather awful series finale in the history of television.
Showtime is bringing back Dexter for a supposed Season 9, and we couldn't be more excited. Fans of the series are already going wild with excitement, as their beloved show is coming back after a long gap of eight years, if we get the reboot this year (fingers crossed).
Dexter is an American TV series that aired on Showtime from October 2006 till September 2013. The mystery show is based on characters taken from Jeff Lindsay's novel series with the same name. Here is what we know about the upcoming season.
Cast Members
Michael C. Hall will reprise his role as Dexter Morgan, the ultimate serial killer who has inspired us to fall for murderers since 2006. We will also see Clancy Brown take on the role of a new villain, Kurt Caldwell. He has previously acted in huge projects like The Shawshank Redemption.
According to Deadline, Julia Jones (who we also saw in the fourth episode of The Mandalorian season one), will star as Angela Bishop, an NY-based Chief of Police. Her daughter's role will be portrayed by Johnny Sequoyah.
Alano Miller will be seen as the Iron Lake Police Department sergeant, and Jack Alcott will be seen having an interesting confrontation with Dexter (no details revealed). David Magidoff will be seen as the good cop, Teddy. However, we may only see Debra Morgan (Dexter's foster sister) in flashbacks, since she died in the episode, Remember The Monsters.
Show Creators
Clyde Phillips, who was the showrunner for the first four seasons, will be returning for the reboot. Under his marksmanship and Hall's stellar performance, Dexter got three Emmy nominations and four Writers Guild Award nominations for the best drama series. Hall also bagged a Golden Globe for his role in 2010.
Marcos Siega will be seen directing six out of ten episodes. He has previously lent his expertise on hit shows like True Blood, Blindspot, The Hollowing, and the pilot for the series Batwoman aired on The CW.
Spoilers & Plot
According to the showrunner Phillips, this reboot will be more of a "second finale" rather than a season nine. While the rather terrible ending of the original series finale cannot be undone, we might see it rewritten from a completely new perspective.
The last we heard from Dexter, he was working as a lumberjack in the wilderness of Oregon after having faked his suicide and waving goodbye to Miami. While no specific plot details have been revealed, we do know that the show will likely take place in Iron Lake, where Dexter might run into Clancy Brown.
When Will It Air
No specific details have been announced regarding the exact date for the revival season, but it is likely to return in fall 2021. The US audience can expect to see the new episodes on Showtime, while the UK folks might get a glimpse at their favorite serial killer on Sky and NOW TV.