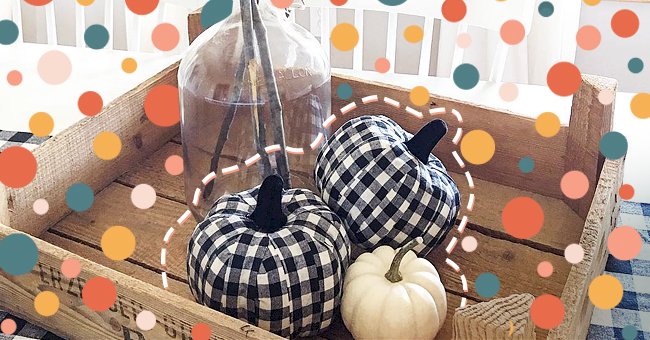 DIY The Perfect Spooky & Eyecatching Halloween Decorations
The Halloween countdown is officially on, and so are the decor preparations. Unique and affordable decorative items may be hard to come by unless you find creative solutions.
Halloween is here, and it's time to make your home match the festivities of the season. Department store decor may not be for everybody, making DIY decorations the perfect solution for your spooky update.
DIY Halloween decor is fantastic for those who'd like to customize their accessories to fit their homes. Take a look at some of these creative DIY decor items that can spruce up your space this Halloween.
Cobweb Covers
Make cobwebs look chic on one of your art or furniture pieces this season with this easy decor idea. Buy a cobweb decoration from your local party store and drape it over your items for a spine-chilling effect.
This decorative hack incorporates your home decor to your spooky accessories for a personal touch. Try to get cobwebs that match your furniture and art color palette for a more sophisticated look.
The All-Seeing Eyes
Everybody knows that chilling feeling that somebody may be watching them. Make all of your friend's and family member's nightmares come true with this easy eyeball accessory.
Paint a few various sized pumpkins to resemble eyeballs and place them in random spaces in the house. You can use avocado pits, gem squash, or ping pong balls for smaller sized eyeballs to put in your garden.
Spooky Branch Centerpiece
This super easy Halloween decor hack only requires items from your backyard and your cabinets. Pick and spray paint some dead branches from your backyard and choose a vase for the scary centerpiece.
For an extra decorative touch, print out a bat stencil to copy and cut out for the branches. Punch a hole on the paper bats and hang them on your centerpiece with some string.
Rubber Snake Wreath
Start the spookiness from your front door with this chilling decor item. Sure, pumpkins and twigs at your door are cool, but a slithering snake wreath is petrifying.
Everybody needs at least one good scare on Halloween, and this DIY item is the perfect shocking piece. All you need is a few rubber snakes, a twig wreath, and a hot glue gun to create this chilling product.
Critters Up The Wall
Create a frightening but equally beautiful wall display with 3D cut-outs or plastic toys of creepy creatures. Use a removable wall adhesive to stick the creepy crawlies up your wall for an artistic statement wall.
Place every cut-out or toy out strategically by size to match this image's realistic spreading effect. You can also spray paint these critters to fit all of your home decors if you'd like an elegant touch.